Disclaimer: Before you begin dreaming of filtered toast or discovering how the Bagelizer button works on the Volca Toaster, it's not a real product. Yes, I do actually need to make it clear that Matthew R Webb is a bit of Photoshop wizard and sadly you won't find a step sequencer on a toaster or another kitchen tool anytime soon...
So you might need to find another machine to help you burn your beats (sigh)... OK, let's get some of the puns out of the way first... make buttery bass... sourdough sequencer... make your beats pop out... OK. I think I'm done (but you can add your own via Facebook or in the comments below ;)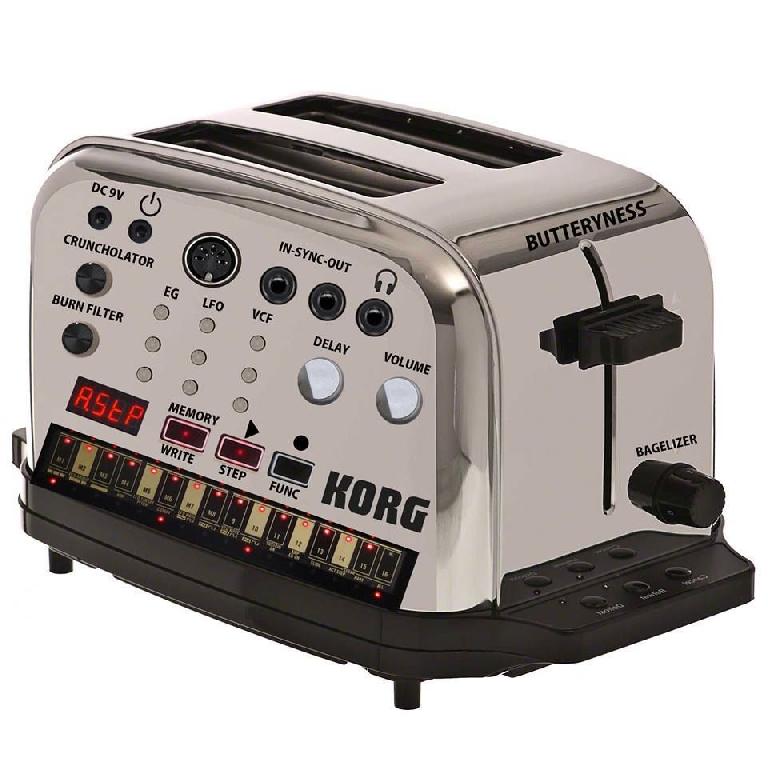 We love the mock up of a Korg Volca in toaster form by Matthew R Webb-Artist on FaceBook. He says, "I uploaded this some time ago, and thought about it when I saw the Volca Kick. I think the Volca Toaster is as valid a concept as a Volca Kick."
Personally we don't share his feeling the Volca toaster is as valid a product as the volca kick. The later has a lot more to it than at first glance. Even Liverpool FC manager, Jurgen Klopp weighs in with his opinoin on the Korg volca kick too - read and watch here.