Adidas Roland TR-808 Shoes Creator Reveals More Details
Beats for your feet! These Mi Adidas Roland TR-808 shoes could be the start of something cool for DJs, musicians, and dancers. Margo Neely, the woman behind the shoes, reveals more details here.
One of the most popular stories we've published during May 2017 so far at AskAudio has been on these concept Adidas Roland TR-808 shoes. Not only is the design inspired by the world's most iconic drum machine ever, but it even plays 808-style beats.
Margo Neely (of Neely & Daughters) is the woman with the vision for the Mi Adidas TR-808 "Disturb the Peace" shoes. Thanks to her concept going viral, that vision is getting closer to production reality.
We chatted with Margo about these trainers, what motivated her to design them, and why she chose the Roland TR-808 Rhythm Composer drum machine as the inspiration. We were also interested in the sonic side of these sneakers. From a tech angle Margo reveals how they work and how wearers will be able to customise and program their own beats in the final version. Step to the beat guys, step to the beat!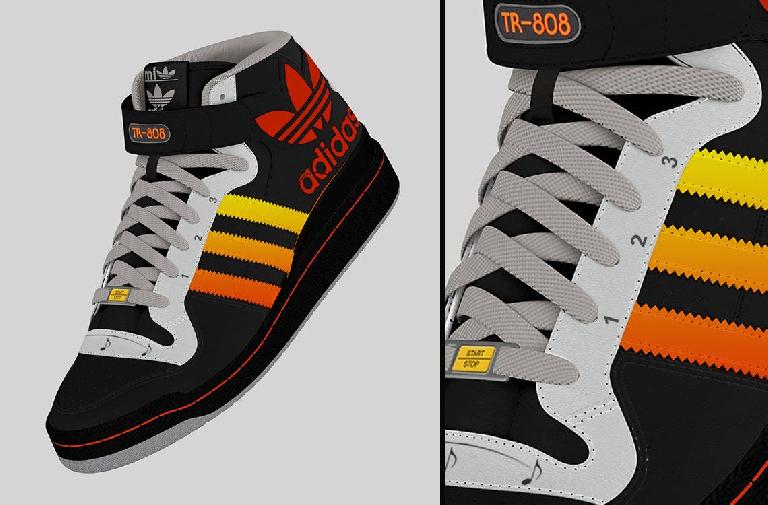 AskAudio: What inspired you to pair TR-808 with your Mi Adidas trainer design? Why a drum machine?
Margo Neely: The design is as much a tech/wearable innovation as it is a throwback and homage to my childhood. Growing up in Newark, New Jersey in the early 1980s, I naturally associate both that 808 sound and Adidas with local hip hop heroes from New York and New Jersey (who would become legends in music and fashion), breakdance culture, and legit street style. Adidas is what people were actually wearing, and is now recognized as the unofficial fashion brand of Hip Hop; Music created with the Roland TR-808 defined that moment in time and allowed young musicians to give birth to a new sound. Both brands have endured and cemented their positions as innovators and tastemakers in fashion and music - forever at the forefront, defining what's fresh.
My goal was to create a coveted piece of streetwear that would bring the old school boombox back to the street - in a way that that gave the wearer not only the ability to broadcast the music, but to create it on the fly. It was essential that the final product work with a dancer, musician, or dj's own natural rhythm and allow the wearer to take the music with them and make the music as they moved, in a lightweight, user-friendly and functional way. Wearing your sound in high style while you move through the street is the nexus of self-expression, and ultimately, the most epic way to "disturb the peace" (808.)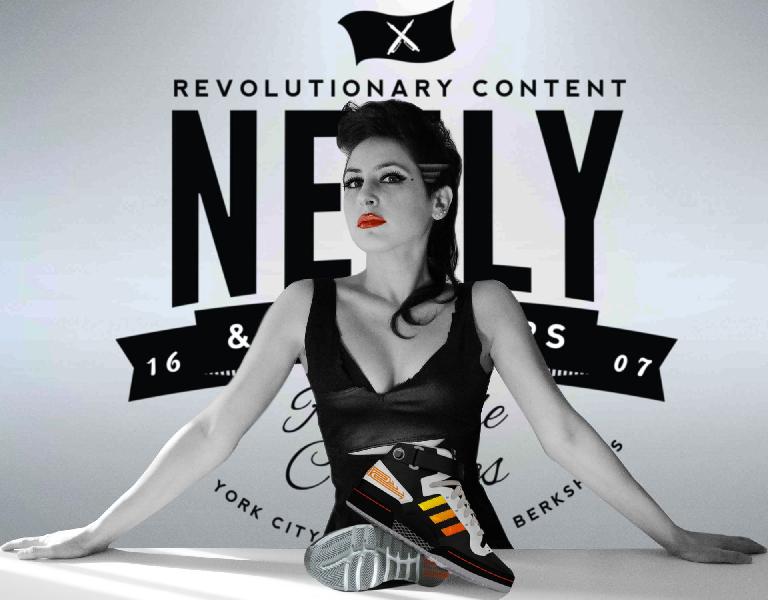 AskAudio: Was there a shortlist of other synths or drum machines you considered?
The iconic sound, design, and legacy of the Roland TR-808 made it the obvious choice for me. I'm already getting requests to produce a 909 version (!)
AskAudio: What was the most challenging aspect of the Mi Adidas TR-808 design?
I knew the end product would need to be a sleek combination form and function, so that useability of the shoe would not interfere with the wearability (and vice versa.) It was essential that the Adidas TR-808 be wireless, lightweight, and durable, so the shoe would be as functional as possible for musicians, DJs, and dancers in a variety of settings.
AskAudio: Will there be speakers in the shoe or via Bluetooth? How will the sound be played?
The original design included a speaker in the back, but the most recent iteration allows the wearer to connect wirelessly via Bluetooth to your speakers, phone, tablet, or laptop, making it next level functional for playing, mixing, and creating.
AskAudio: We understand you've teamed up with Soundtrack Loops. Can you tell us more about this collaboration and whether users/wearers will be able to create or load their own presets in time?
Soundtrack Loops, creator of the Adidas TR-808 presets, is an industry leader and innovator in beats, sounds and samples and they know their way around a sick beat. They've managed to encapsulate that classic 808 sound for us in a free downloadable beat pack, currently available on their website.
We're hoping to sign on some 808 legends and artists to produce a growing library of downloadable beat packs for us, and most important, make the Adidas TR-808 fully functional for users who want to create their own beats. It will be MIDI compatible and will work with a custom app (and a variety of others) to allow the wearer to make their own sound and take it with them wherever they go.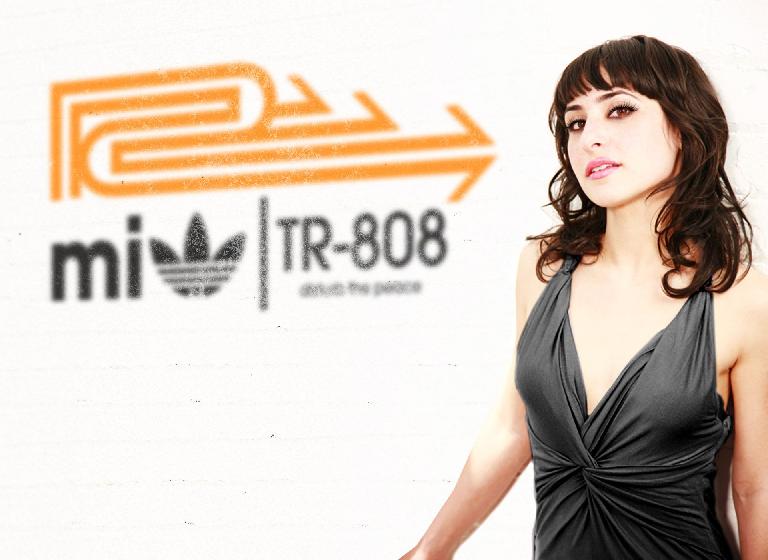 AskAudio: The Mi Adidas TR-808 concept is obviously popular and capturing the hearts of many 808 lovers out there. What are the chances this design could make it to production?
The response to this has been incredible. I am so grateful to the fans and supporters of my design and amazed that the public has taken this viral. Neely & Daughters is ready to give the people what they're asking for. We are motivated and hoping to connect with leadership at Roland and Adidas to forge partnerships and bring this design to the marketplace.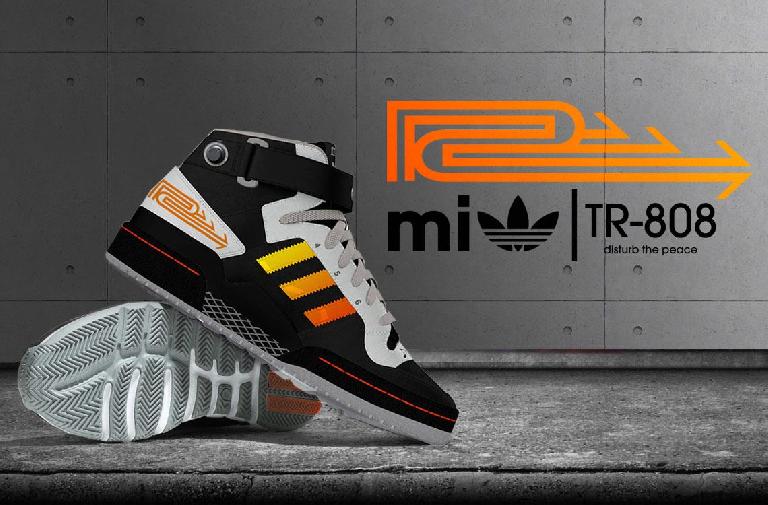 Stay tuned to Ask.Audio for more developments on these curiously cool streetwear and beat-making hyrbid shoes. Whether you want to have beats popping out of your your feet or not, these shoes are stylish enough to wear for the modern producer or 808 music lover.