Garageband qui le rend vraiment facile à obtenir là -dedans et facilement mis en place des instruments virtuels qui viennent intégré. Toutefois, si vous allez pour GarageBand avec l'intention d'utiliser un plug-in tiers, vous pourriez être vous gratter la tête au premier abord.
Dans cette astuce rapide, je voudrais vous montrer comment mettre en place facilement une unité de tiers plug-in audio (comme EZDrummer , Addictive Drums , Superior Drummer , etc.)
In this tutorial, I'll be using Addictive Drums!

Etape 1
Create a Software Instrument Track!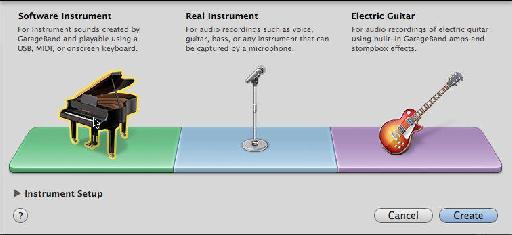 Etape 2
Dans l'onglet Software Instrument sur ​​la droite, appuyez sur "Modifier" Tab.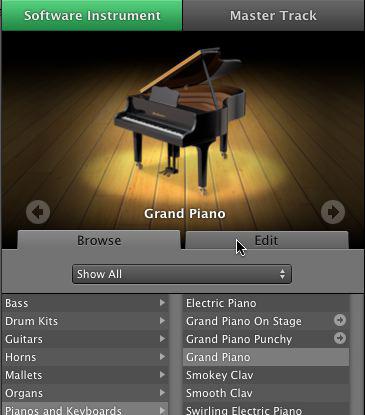 Étape 3
Under the 'Sound Generator' heading, click where it says 'Piano'. It will always default to the 'Piano' instrument when you create a new track.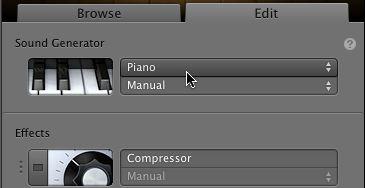 Etape 4
Dans la liste déroulante qui s'affiche, accédez à la section «Modules Audio Unit 'et choisissez votre instrument désiré. Dans mon cas, je vais choisir "Addictive Drums».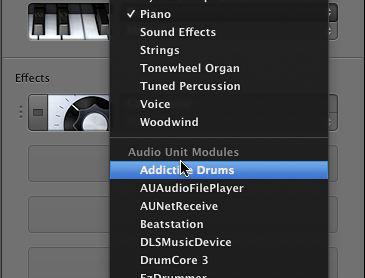 Etape 5
Une fois que vous sélectionnez votre instrument, un peu icône orange Audio Unit apparaîtra, avec votre instrument à côté d'elle. Mais vous ne pouvez toujours pas le voir, non? Cliquez sur l'icône "Audio Unit 'Orange.
Etape 6
Une fois que vous cliquez sur l'icône Audio Unit, votre instrument apparaît avec son interface graphique conviviale, prête pour votre usage!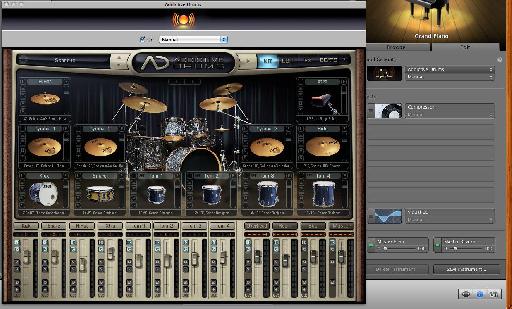 Et c'est vraiment tout ce qu'il ya à faire! De là , vous pouvez utiliser votre appareil tiers exactement le même que si vous utilisiez un instrument intégré dans Garageband! Si vous utilisez un contrôleur MIDI, vous pouvez déclencher l'instrument qu'elle exactement la même manière s'il s'agissait d'un instrument GarageBand régulière.
Un mot de prudence cependant: je recommande chaudement contre la marche de plusieurs versions de plug-ins comme EZDrummer qui utilisent beaucoup d'échantillons, ou de l'audio enregistré. Vous pouvez mangez rapidement d'importantes ressources système avant que vous savez! Stick avec une seule instance de EZDrummer, ou Addictive Drums, et le reste devrait être la voile en douceur!
Vous voulez en savoir plus? Vérifiez ces tutoriels GarageBand!