If a kick drum has no bottom end then it is a reasonably straightforward process to add more using a sine tone generator and noise gate (see Quick Tip - Add Bottom End to your Kick Drum in Logic Pro and Pro Tools). For a pitched bass part such as bass guitar, where the recorded audio is too bass-light for the mix, then this can be a more complex process. Here is the first of two methods which can help you out.
01 - Can you hear it?
The SubBass plug-in in Logic Pro takes a specified part of the audio signal's frequency spectrum and synthesises sine tones at frequencies below the analysed frequency. It is fairly easy to over-use and can open a Pandora's box of low-end problems if used carelessly. So the one piece of advice that you should follow if you ignore all else is '" make sure you can hear what you are doing, or your efforts will cause unpredictable results on other systems! It is no good synthesising earthmoving bass down at 30 Hz if your monitors won't reproduce it '" you need to know what it sounds like!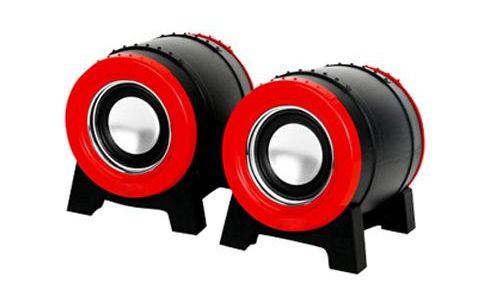 Compact monitors won't let you hear the bass
02 - Using The SubBass Plug-in
Logic's SubBass plug-in is actually synthesising two sets of sub bass tones in its default setting, so the first step is to move the Frequency Mix slider either fully up or down so that only one of the synthesisers is active. A ratio of 2 means that frequencies will be synthesised at half the analysed frequency i.e. one octave below '" so this is the right setting!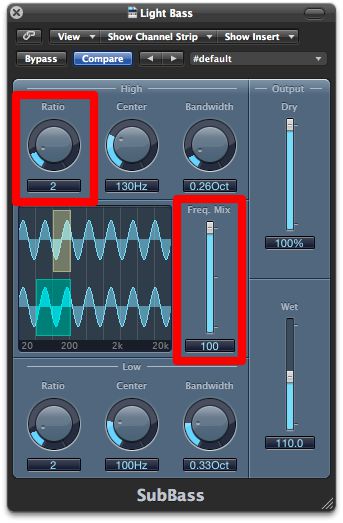 Setting the Frequency Mix and Ratio
A '