Great news for fans of precision monitoring at affordable prices - ADAM Audio has announced that its T5V and T7V studio monitors are now available to purchase! With prices starting at £149 per unit this is definitely an accessible way to improve yout music setup. Here's what they told us.
Berlin, 2 April 2018 — ADAM Audio is pleased to announce that its new T5V and T7V studio monitors are now available worldwide. The T series of nearfield monitors is designed specifically for engineers, sound designers, DJs and musicians – just about everyone who works professionally with recording or music production workflows.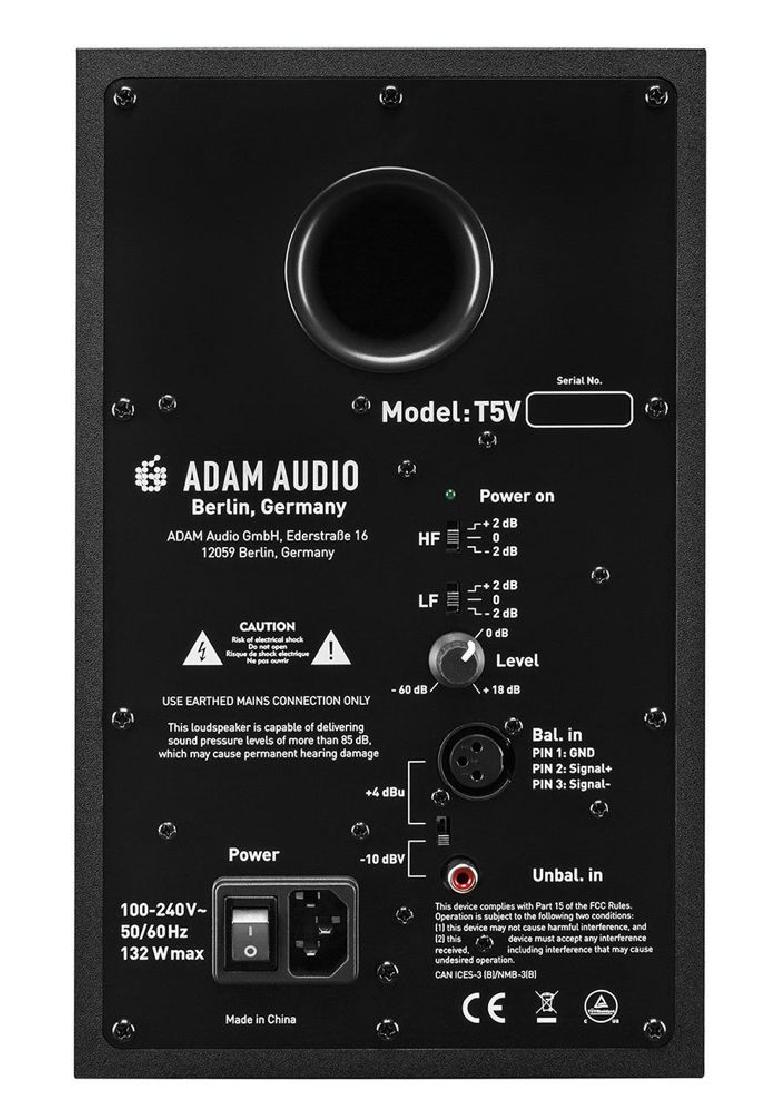 "With the T series, our engineers have developed a speaker that satisfies our high expectations of a professional studio monitor that we can offer at an extremely attractive price point," comments Christian Hellinger, CEO at ADAM Audio. "With their wide frequency response – the T5V offers between 45 Hz and 25 kHz, the T7V from 39 Hz to 25 kHz – and low distortion, this series provides an excellent yet affordable solution."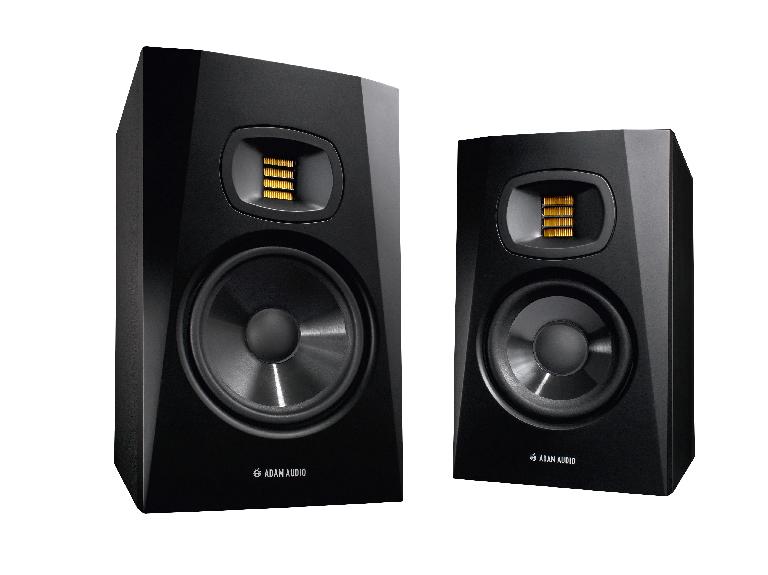 Accommodating a 5" and 7" woofer respectively, both the T5V and the T7V profit from the latest audio technology. The HPS waveguide projects sound with high accuracy and precision, while the newly developed U-ART tweeter works to prevent hearing fatigue during long studio sessions. Both speakers incorporate an angled housing design to prevent edge diffraction artefacts, DSP-controlled frequency splitters and equalizers as well as analog connections (XLR/RCA).
"The engineering team at ADAM Audio was a given a challenge," says Christian Hellinger, CEO of ADAM Audio. "We asked them for a range of nearfield monitors that will fit into tighter budgets without compromising the design standards that made ADAM a fixture in studios around the world. The T Series delivers, with wide frequency response, low distortion, and precise dispersion control in a value-conscious solution."
The U-ART tweeter's air velocity ratio of 4:1 combines with the new Class D amplifier's excellent dynamic response to generate impressive maximum SPL levels of 106 and 110 dB. Thanks to their wide sweet-spot and compact footprint, both studio monitors are outstandingly suited to smaller production spaces in the music, audio post and broadcast industries.