It's such a good idea I'm kicking myself I didn't think of it first! Imagine an audio plug-in in your DAW which lets you scour the web for samples from Soundcloud and Freesound.org. Yes, Cloud Browser removes your web browser from the equation, well, more accurately it brings it into your DAW.

StageCraft Software's Cloud Browser lets you find and preview samples directly in your DAW and then you can simply drag and drop them into your project.

Here's a video showing an early version with SoundCloud and iTunes integration:
But what about copyright and licensing I hear you cry? Stagecraft tell us: 'Cloud Browser gives you links to the artists pages, and licensing requirements of all samples. This means that you know immediately if you can use the samples commercially. You can filter for commercially viable samples so you can be sure that you give the appropriate attributions to sound creators.'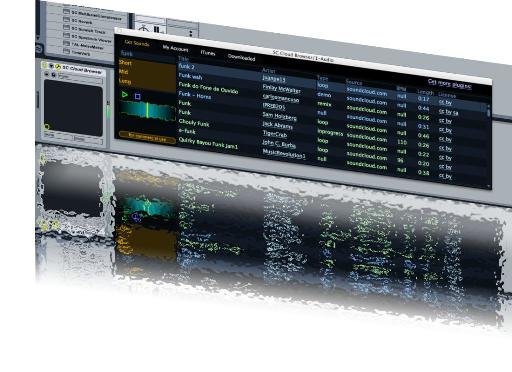 Cluod Browser has the potential to completely change how we ineract with samples in our productions.
Cloud Browser supports Mac and Windows and there's a 30-day free trial (price for unlocked plug-in is just $25).

Web: http://www.stagecraftsoftware.com/products/cloudbrowser/