Ableton Release Export To Live Set From iOS Apps, Includes TriqTraq & Blocs Wave
Imagine being able to start a music track on your iPad or iPhone and then export it directly as an Ableton Live Set, then open it in Live and re-arrange, mix, master, etc. and finish it off.
Since Ableton pioneered their new API, Link, there's been an even greater surge in interest with using other music apps (iOS and desktop) with each other to... you know... to make music together. Where most companies have been closed and adopted an isolated approach to working between and in conjunction with other DAWs, Ableton have led the way to enable other music app users to work together. Nice.
And today, comes another announcement. Both from Ableton, and from partners Blocs Wave (read: an iOS focused sub-brad of Novation) and Triqtraq (a popular iOS sequencer). Both of these apps have rolled out an awesome new feature for iOS that allows users to export what they've created in their apps as an Ableton Live Set. So now you can start the music in the app and finish it off in Ableton Live - which, arguably, has been one of the main issues facing those wanting to make music on the iOS platform.
Thank you Ableton! Now, wouldn't it be great if Logic and Cubase had this API feature that iOS developers could incorporate too?
Here's the official press release info from TriqTraq followed by Blocs Wave. Enjoy.
TriqTraq 1.7 Can Now Export Direct to Ableton Live
25 October, 2016–Zaplin Music has released an update of their app Triqtraq - Jam Sequencer with Ableton Live Set Export. The new export option plus a free license of Ableton Live 9 Lite are now included in Triqtraq version 1.7 as a free update. The update also comes with 4 new Sample Kits.
Triqtraq users can now export their musical ideas directly from Triqtraq to Ableton Live for further tweaking, mixing and arranging. An Ableton Live Set exported from Triqtraq contains separate Audio Clips per Channel and Scenes for each of the (up to 16) Triqtraq Patterns. For users that don't own Ableton Live, Triqtraq comes bundled with a license of Live 9 Lite that imports up to 8 Triqtraq Patterns.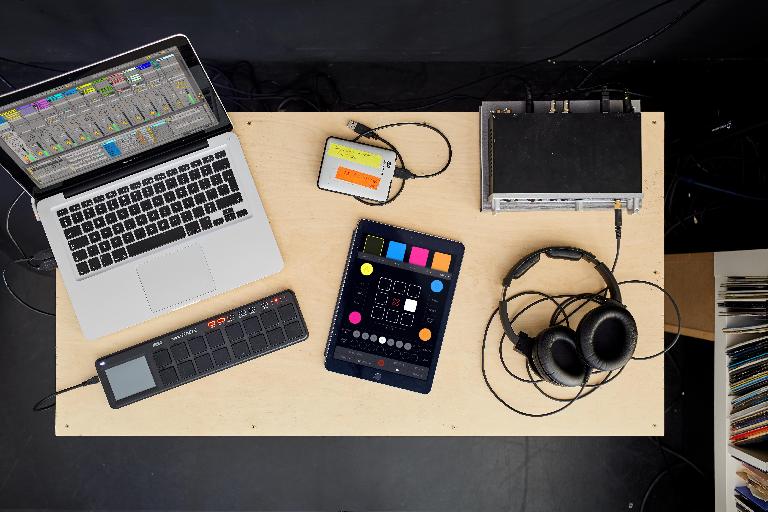 The export functionality is newly available in Triqtraq, Olympia Noise's Patterning and Novation's Blocs Wave app.
Watch Sebastian Schatz of Triqtraq and Patterning developer Ben Kamen show Ableton Live Set Export in action in Ableton's official demo video.
Triqtraq tutorial video on Ableton Live Set Export:
What's new in Triqtraq - Jam Sequencer 1.7:
Ableton Live Set Export: export Triqtraq Sessions as Ableton Live Sets containing separate Audio Tracks and Scenes
Triqtraq now comes bundled with Ableton Live 9 Lite (get your copy via Menu - Export - Ableton Live Set)
New Sample Kits: Berlin (Drums), Subbd (Bass), Electric Bass 3 (Bass), CrunchedSynth (Keys)
Blocs Wave 9.0 Can Now Export Direct to Ableton Live
Making music on iPad and iPhone lets you be creative anywhere, at anytime, however there is always that moment you want to take your idea further. Blocs Wave for iOS v9.0 helps just that. We've worked with Ableton, adding a handy Export feature for all Ableton Live users. To celebrate this release, we're making Blocs Wave available at an over 50% off price for a limited period of time.
Start your tune in Blocs Wave, recording and tweaking sounds wherever you are. Then when you're ready, export to Ableton Live. The enhanced integration names your pads, converts them to clips, sets the tempo, clip size, and arranges the sounds neatly onto the powerful Ableton Live Session grid.
Watch the video here:
For users of other DAWs, Blocs Wave also has a Project export option. This also collects all your sounds, including any tweaks, and creates a folder for you to easily transport them. You can then take this to any other DAW including Logic, Protools, Garageband, or even other apps.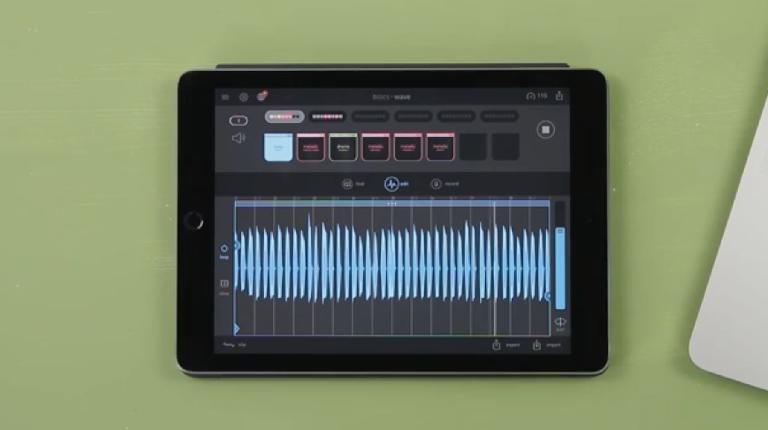 For existing users on iPhone and iPad, this is a free update.
Highlight Features
Export all your project sounds to Ableton Live from iPad or iPhone
The Grid positions, names, tempo, pad colours are all maintained
For Non-Ableton Live users a project Export option can also be used
Other Improvements
Other minor improvements & bug fixes
We really appreciate your feedback and support. If you've got comments, questions or feature requests, let us know at support@blocs.cc or www.blocs.cc/survey.
This latest update is free for existing users on iPhone and iPad.
Blocs Wave is usually priced at £4.99, $6.99, €5.99, but is now reduced for a limited period of time.
Web: http://blocs.cc