如果我是可以修改的ABLETON GUI哪怕是一点点,ID设计一盏灯,闪耀像从天上射线对几个不同的插件来ABLETON下来,因为他们是纯粹的游戏兑换!
其中之一是粮食的延迟,这可能是最低调的一个。其普通的包装,它是能够创造出一些惊人的纹理和任何声音,你把它隐藏了一个事实。事实上,IVE用它来随机生成让人摸不着其实我创建它们自己的头后已经离开的声音。
我爱的一种技术将使用粮食延迟实时随机在不同的鼓击中,并记录这一过程中,从内ABLETON,使用重采样功能,然后编辑一个全新的集随机生成的声音。
让我告诉你,我的意思:
第1步 - 寻找一个开始合成器补丁
我要开始一个简单的,自制的鼓循环,我住同一个鼓架在Ableton。随意使用我作为一个音频文件循环,或尝试重新创建它,如果你想用自己的鼓,。
[音频ID ="9459"]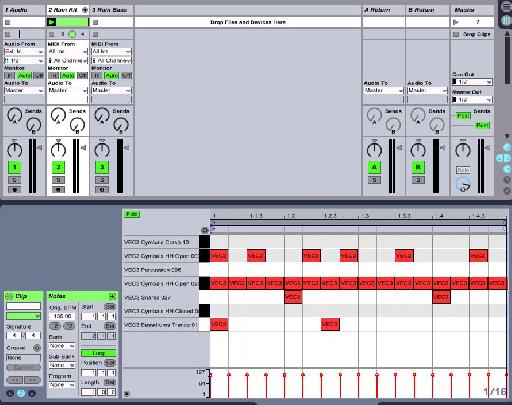 不要觉得你需要花费上拍了很多时间,因为要被撕裂了!
第2步 - 新增粮食延迟
好吧,现在我们的鼓循环轨道拖放到粮食延迟。这就是有趣的开始。粮食延迟基本上是一个实时工具包,销毁。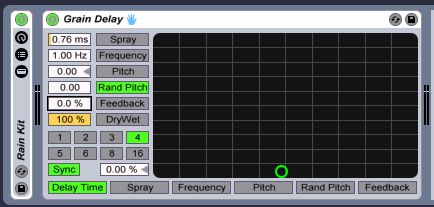 在本练习中,有干/湿旋钮一路上涨。通常情况下,你wouldnt这样做,因为当你运行任何通过充分湿润模式的延迟,你严重的延迟。然而,仅记录在做什么,和农业的声音录制,我们需要准确!
第3步 - 设置了重新取样的轨道
新闻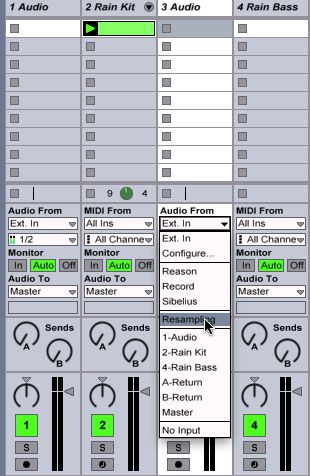 第4步 - 记录你的粮食延迟&
记录让您重新取样的轨道,然后开始播放你的鼓声。当您准备好,开始录制您重新取样的轨道上。
注:就个人而言,我喜欢在一个较低的节奏,让我去处理一些空间之间的个别声音的可能性。 这使得它容易编辑后!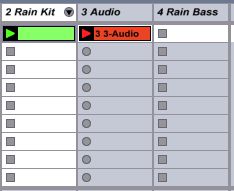 [音频ID ="9461"]

录制时,这里是对粮食的延迟,真正使本次会议,几乎像驾驶导航控件:
Spray: Adds random delay changes and can be used for smearing and noise. Between this, Frequency and Random Pitch, I rely on this function for creating textures and distorted beats. At low levels with Frequency, this will slow down the speed of your signal to some degree...very cool.
Random Pitch: At low levels, adds a slight pitch randomization. At higher levels it produces random destruction. I sprinkle this in here and there as I tweak.
Frequency: The higher you increase this setting, the faster the spray and Random Pitch begin to modulate. Experiment with these three for textures, dirty beats and sounds.
Pitch: Not to be confused with Random Pitch! This setting changes the complete pitch of your incoming signal. I usually oscillate around with this.
请记住,有没有完美的设置。只需调整和乐趣!
步骤5 - 完成"和印章,印章!
一旦您选择与您的录音会议结束,停止录音,复制到你的工作安排查看。从这里,您的录音以自己的剪辑或者复制件容易,拖动到细分脉冲或更简单或导出您的录音和印章与您最喜爱的波编辑器。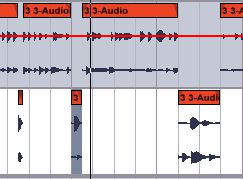 这里有两个声音我为我的新套件!
[音频ID ="9458"]
[音频ID ="9460"]