Want tutorials for Live 9 and Push? Need the knowledge and techniques streamed direct to your brain? You've come to the right place!
At AskVideo and macProVideo we've got you covered. From how to use the software to recording, producing, mixing, mastering, Djing and performing with both the software and the revolutionary new hardware instrument, Push.
And today along with Ableton's official release, we're proud to announce our first 3 video courses for Live 9 are already available. And even better the Live 9 100 - What's New in Live 9 course is completely, 100% FREE!
Start here, on our Ableton Video Courses page:
http://www.askvideo.com/abletonlive-push/
Live 9 100 - What's New in Live 9
G. W. Childs takes you through a detailed look at the most salient features in Live 9: the browser, harmony to MIDI, melody and convert to audio, MIDI editing and automation features.
Finally, G.W. builds a simple track (what do you expect for free?) to show you some of the new plugins like the amazing new Glue Compressor which is guaranteed to hold your tracks together no matter how loose they are!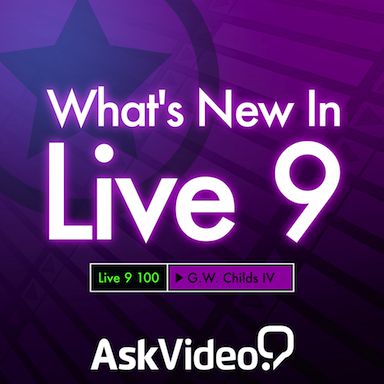 Live 9 100 - What's New In Live 9.
Live 9 101 - Go Live with Live 9
Bill Burgess, one of our most popular Ableton trainers, is back with a deep look at what makes Live 9 both a performer's instrument and creative tool. And, in the process, you get a deep look at how Bill, in his wonderfully casual style, concocts his unusual musical universe.
This course starts off with a deep look at Warping. You learn all of Bill's warped techniques that he's put into practice as a live performance maniac. He even takes you down the less beaten path to show of his some amazing advanced Warping techniques.
Next up is audio and control surfaces. Here you get some basic tutorials on audio and how to optimized you audio interface. He then shows you how to set up the all important cue mix.. an essential piece of the live performance puzzle. From there you're into controller-land where you learn about control surfaces, the crossfader and how to structure your levels.
The following section is all about using effects (FX). Here, Bill dives deep into the different EQs and filters. You also learn all about live performance Racks, Macros and Side Chaining. There so much more to this course, but why spoil the party?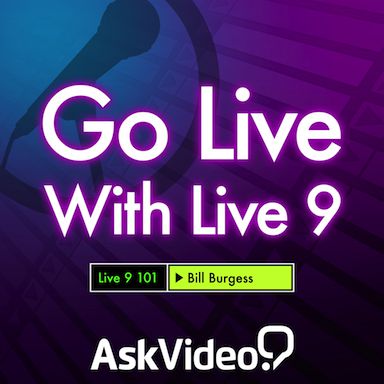 Live 9 101 - Go Live With Live 9.
Live 9 404 - Producing techno and House
Join producer and Certified Trainer Noah Pred on a production journey as he creates a House & Techno track from start to finish in just two hours with Live 9! Come along for the ride...
Live's Session view is typically regarded as a performance tool, but Noah shows how to make full use of it in the studio for the most intuitive workflow possible. There are all kinds of crazy tips and tricks packed throughout the tutorial as Noah shows how to generate unique textures and hypnotic polyrhythms. You see how to create potent dynamic changes for stale loops and give them all unique swing timing with the Groove Pool '" all non-destructively!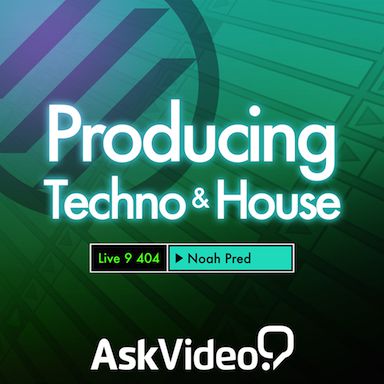 Live 9 404 - Producing Techno And House.
Watch: Producing Techno and House

Certified Ableton Trainer Noah Pred produced this track, Nine by Nine, in roughly three hours - documented in its entirety in his new online course for macProVideo, Producing House and Techno in Ableton Live. Demonstrating the new features of Live 9 along with his own workflow strategy and dozens of tips and tricks, watch the tutorial yourself and learn how to cook up tracks like this in just a matter of hours. For more information, please visit: COURSE LINK - and http://noahpred.com.

Here's a link to the finished track from the course by Noah Pred:
Be sure to watch all of the tutorials in our ever-expanding library of Live 9 and Push courses.
http://www.askvideo.com/abletonlive-push/

Stay Tuned for More Live 9 & Push Videos / Articles
And over the coming days stay tuned to MPV Hub as we bring you free Ableton articles: tutorials, reviews and a very special, exclusive interview, too!