Ableton Live 10 Announced: New Devices, Workflows, Sounds, M4L Built-In
Ableton have officially announced Live 10. We've got the details. There's a new synth, new effects and much more to get stuck into. Here's what's new.
If you've been following news and rumors on Ableton Live 10 you've probably seen a few interesting articles here at Ask.Audio. There was of course the DJ Jazzy Jeff video, then the recent Live 9 to 10 upgrade promo material photos. But today Ableton have officially announced Live 10 with a view to releasing it early 2018 and there's some good things inside.
Here's some of the new features as shown in this video by Rishabh Rajan:
Here's what the official press release for Live 10 from Ableton tells us:
Ableton has announced the much-anticipated next version of Live, the company's software for music creation and performance. Live 10 introduces four new Devices, a completely re-designed sound library, workflow-accelerating refinements and more. Improvements to Push allow more of the music creation process to happen away from the computer and a fully-integrated Max for Live means unlimited potential comes built into Live.
Ableton is also promoting a special offer during the run-up to the release of Live 10. Users can save 20% on Live 9 and receive a free upgrade to Live 10 when it's released —learn more at the Ableton shop.
New device, new sound
A new instrument and three new effects bring a broader, bolder palette of sound to Live.
Wavetable is Ableton's new synth. Its vast sonic palette is created with a variety of waveforms derived from analog synths and a range of other instruments and sounds, as well as modeled analog filters, and deep, flexible modulation.
Echo delivers sounds from classic analog and digital textures to diffused soundscapes, wailing feedback and other experimental atmospheres.
Drum Buss is an all-in-one drum sculpting tool for adding warmth, adjusting transient response, injecting low end and more.
Pedal features three separate circuit-level models of overdrive, distortion and fuzz guitar pedals. Not just for guitars, it excels at warming up vocals, driving synth sounds or smashing drums.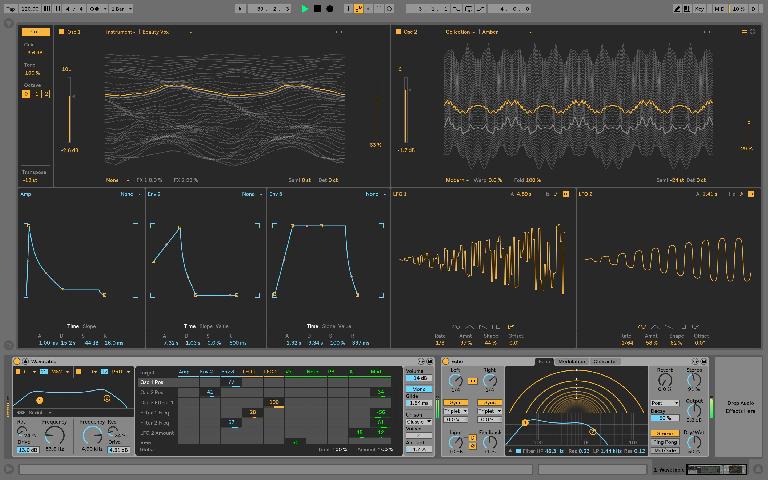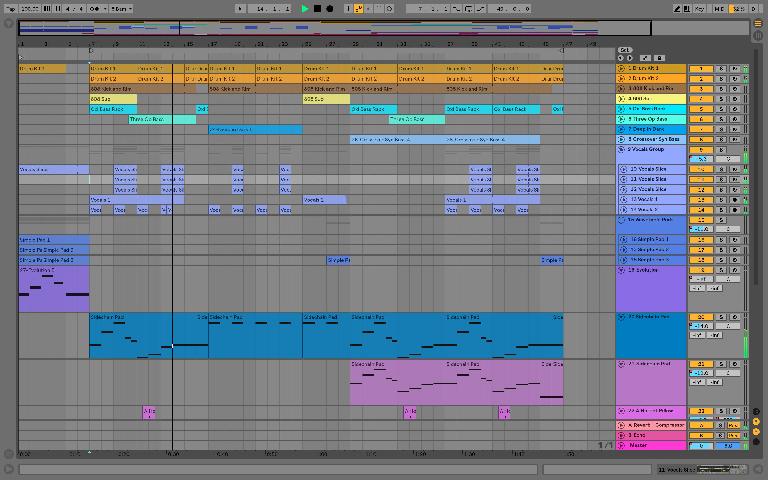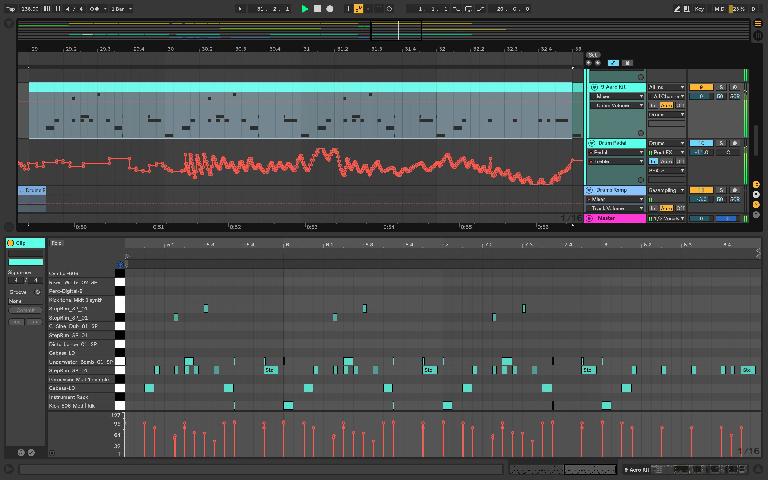 Faster Music Creation
Live 10 offers a multitude of workflow refinements and entirely new features that make working with ideas easier at every stage of the creative process. Some of these improvements include:
Live's interface has been updated to be cleaner and clearer with sharper graphics and refined colors. And a range of optimized themes improves visibility in all environments.
Capture recalls an idea after it has been played and turns it into a MIDI clip with feel and groove intact—a fast, intuitive way to turn spontaneous inspiration into music.
Multiple MIDI clip editing shows the content of two or more clips in one view for better control of the musical relationships in a song.
Arrangement View improvements such as nudging, time stretching, one-key zooming and drag-and-drop track duplication make editing faster and easier.
Browser Collections provide at-a-glance access to favorite or most-used musical elements.
Groups within groups improves Set organization even with lots of tracks and a detailed arrangement—multiple tracks and groups can be folded together for a simple overview.
Note chasing triggers MIDI notes even if playback starts in the middle—the note doesn't need to be started from the beginning to hear pads or other sustained notes.
I/O Renaming lets producers easily select the right routing by labeling Live's inputs and outputs to match the instruments and hardware in the studio.
Mixing improvements including improved gain range and Bass Mono feature in Utility, extended low frequency slopes on EQ Eight and Split Stereo Pan provide more detailed control when mixing.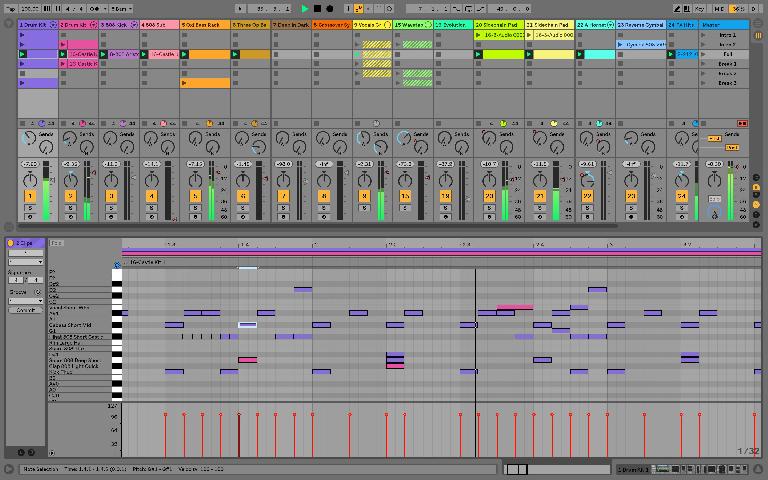 New Sound Library
With a re-designed Core Library and all-new Packs, Live 10 has more inspiring sounds that are ready for music making, right out of the box.
The Core Library gets a sonic upgrade with richer, more detailed sounds. It has also been reorganized to make those sounds easier to find.
Essential Instruments are four new Packs including synths, and multi-sampled electric keys and drums.
Curated Collections are carefully compiled Packs that capture the musical threads that tie together evolving styles and scenes—each containing instruments, clips and samples that share a common sonic theme.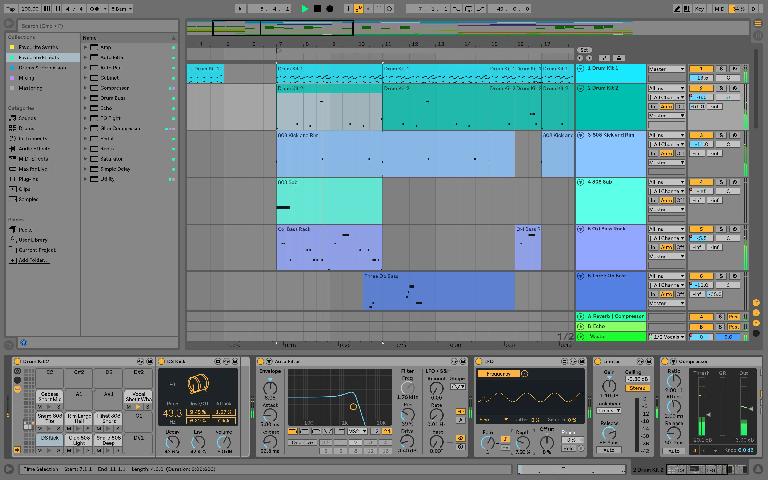 More hands-on control with Push
Live 10 brings new functionality and new high-resolution visualizations to Push.
A new step sequencing layout allows simultaneous note sequencing and real time playing.

Notes in a clip are displayed directly on Push for easier navigation and refinement.

Detailed views show the interfaces of key Ableton Devices including Wavetable, Echo, EQ Eight and Compressor.

Workflow improvements to layouts, building and extending patterns, track arming and more give beat makers a more fluid experience while in the creative process.
Max for Live - No Limits, Built In
Max for Live is now built into Live 10, providing faster, more stable performance.
A fully integrated Max for Live means Max for Live devices now load faster, use less CPU and feel more like Live's native Devices.
New audio routing capabilities enable multi-channel audio routing for performances, installations and theaters using multi-channel speaker setups.
Updated Devices include sonically upgraded Drum Synths, improved modulation and mapping Devices and more.
Advanced MIDI–hardware integration is possible now Max for Live devices can send and receive SysEx, allowing deeper access to synthesizers—including full preset backup dumps, parameter control and more. Max for Live can also create custom control surfaces for custom hardware integration.
Pricing & Availability
Ableton Live 10 will be available in the first quarter of 2018.
• A discount offer is running now until the release of Live 10. During the promotion, all Live 9 editions are 20% off. The purchase of any Live 9 edition automatically entitles customers to a free upgrade to its corresponding Live 10 edition upon release.
• Ableton Live 10 will be available for purchase from Ableton.com and at local retailers.
– Download versions of Ableton Live 10 cost
79 EUR / 99 USD / 69 GBP for Live Intro,
349 EUR / 449 USD / 319 GBP for Live Standard and 599 EUR / 749 USD / 539 GBP for Live Suite.
– Boxed versions of Ableton Live 10 cost
99 EUR / 99 USD / 89 GBP for Live Intro,
399 EUR / 499 USD / 359 GBP for Live Standard and 649 EUR / 799 USD / 579 GBP Live Suite.
– Existing Ableton Live owners should log into their accounts to check upgrade pricing.
Ableton Live 10 will be officially launched in the first quarter of 2018.
We'll add details, price, videos and photos as they emerge. We're not even sure whether Live 10 is officially being announced today or another day.
Web: Ableton website
Learn Ableton Live here.