Mi ricordo le cose che pensano non sarebbero mai più lo stesso, nel 2010, quando Apple ha lanciato la sua prima generazione di iPad. Le possibilità sembravano infinite. I produttori come me hanno ritenuto che il nostro mestiere era cambiato per sempre. Come le applicazioni iniziali srotolati, l'eccitazione cresce. Ho iniziato a scaricare praticamente qualsiasi applicazione fare musica sono riuscito a trovare.
It Was Just a Dream
Ma improvvisamente una realizzazione è venuto su di noi produttori. Una bolla era scoppiata. Abbiamo trascorso un sacco di tempo ad armeggiare con i nostri iPad, ma non un sacco di musica si stava creando. Personalmente mi sono trovato a scaricare applicazione dopo applicazione, scorrendo le dita sullo schermo per qualche minuto, e tornare ad App Store per cercare qualcosa di nuovo da scaricare.
Anche le applicazioni mi sono divertito e ha trascorso del tempo con feltro staccato dal mio flusso di lavoro. io
Collegamento di applicazioni tra loro e DAW era ingombrante. Cercando di sincronizzare e marmellata con gli amici è stato frustrante. L'installazione non è straziante.
AfroDJMac mostra Ableton link in azione:
iOS Music Making Reborn
Che ci crediate o no, comunque, questo non è un elogio per il touch-screen fare musica. piuttosto
Ableton Link collega in modalità wireless i dispositivi iOS e Ableton Live su una rete wireless. Link non è un app. esso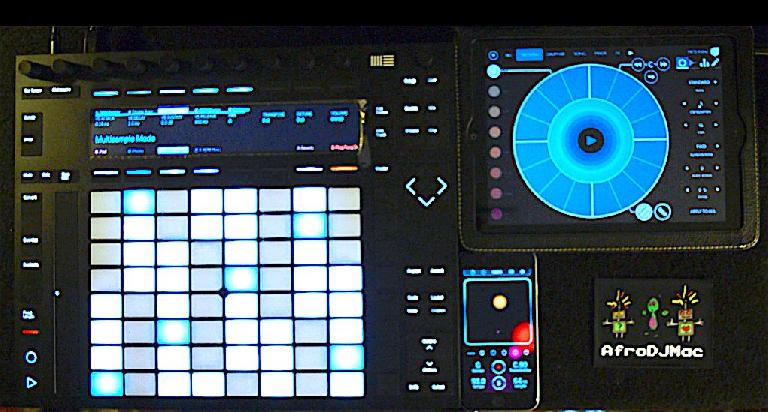 collegamento
Se un vero musicista vuole partecipare con altri musicisti veri, lui / lei appena trova il ritmo e gioca insieme. Nessuno ha ricominciare all'inizio del pezzo. Se tutti i cambiamenti musicista di tempo, gli altri musicisti seguono. Ecco come funziona Link. Non ci sono padroni e schiavi.
Easy Setup So You Can Make Music
Tutto quello che devi fare è abilitare link su applicazioni compatibili, e Link sarà sincronizzare automaticamente qualsiasi applicazione su qualsiasi dispositivo sulla stessa rete Wi-Fi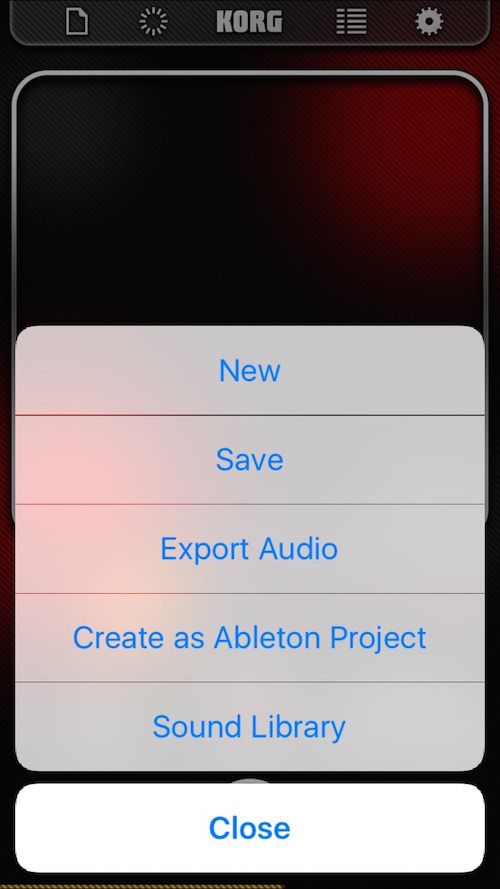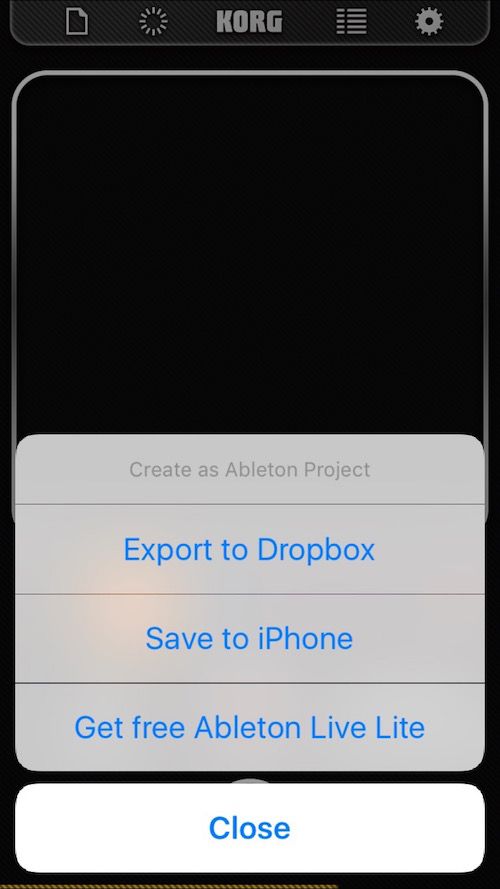 Secondo Ableton, non vi è alcun limite al numero di dispositivi che possono essere sincronizzati insieme.
So Let's Start to Imagine the Possibilities Here…
È possibile sedersi con un amico e ciascuno dei vostri dispositivi sono bloccati tempo, come si sia marmellata via su diverse applicazioni insieme. Un altro amico si ferma e si può partecipare come bene. Il tuo amico AfroDJMac si ferma e si sincronizza il suo progetto Ableton Live alla marmellata in corso. Per tutto il tempo la marmellata non si interrompe mai.
Link può essere utilizzato per sincronizzare più computer con Ableton Live. Immaginate di essere in una band, e il vostro batterista è in esecuzione loop di percussioni sul suo computer portatile, mentre il tastierista innesca le sequenze e loop. Ottenere sulla stessa rete Wi-Fi
Here's How I Became a Believer.
io
iKaossilator è dotato di una caratteristica davvero cool: Esporta in Ableton Live Session. Questa funzione consente di creare un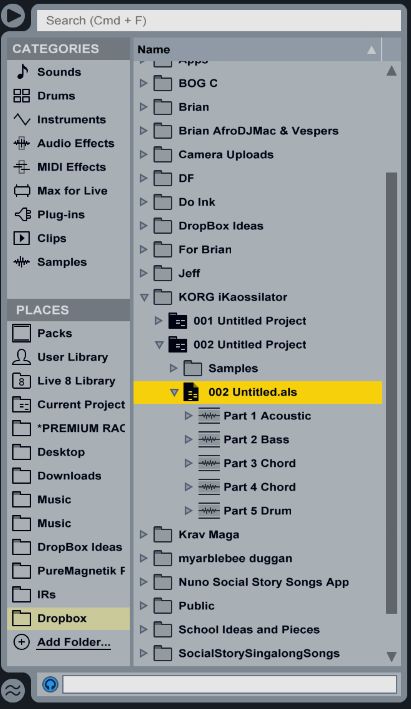 Less Setup, More Play
Niente uccide l'ispirazione e il flusso di configurazioni difficili e attrezzature misteriosamente malfunzionamento. io posso
Quindi colleghi produttori, polvere dai vostri iPad. Controlla la lista di Link app compatibili (link: https://www.ableton.com/en/link/apps/ ) e scoprire le potenzialità che abbiamo visto un assaggio di tornare nel 2010.