Je me souviens des choses qui pensent ne jamais être le même, en 2010, quand Apple a lancé son iPad de première génération. Les possibilités semblent infinies. Producteurs comme moi ont estimé que notre métier a changé pour toujours. Comme les applications initiales déployées, l'excitation grandit. Je commencé à télécharger à peu près toute application de création musicale que je pouvais trouver.
It Was Just a Dream
Mais soudain, une prise de conscience est venu nous producteurs. Une bulle avait éclaté. Nous passions beaucoup de temps à bricoler avec nos iPads, mais pas beaucoup de musique était créée. Personnellement, je me suis retrouvé téléchargeant l'application après application, glisser mes doigts sur l'écran pendant quelques minutes, et de revenir à l'App Store pour trouver quelque chose de nouveau à télécharger.
Même les applications moi avons apprécié et passé du temps de qualité avec senti déconnecté de mon flux de travail. je
Raccordement des applications à l'autre et DAW était lourd. Essaie de synchroniser et de la confiture avec des amis était frustrant. Setup était atroce.
AfroDJMac présente Ableton lien en action:
iOS Music Making Reborn
Croyez-le ou pas, cependant, ce ne sont pas un éloge de l'écran tactile la musique. Au contraire, il
Ableton lien se connecte sans fil les appareils iOS et Ableton Live sur un réseau sans fil. Lien est pas une application. Ce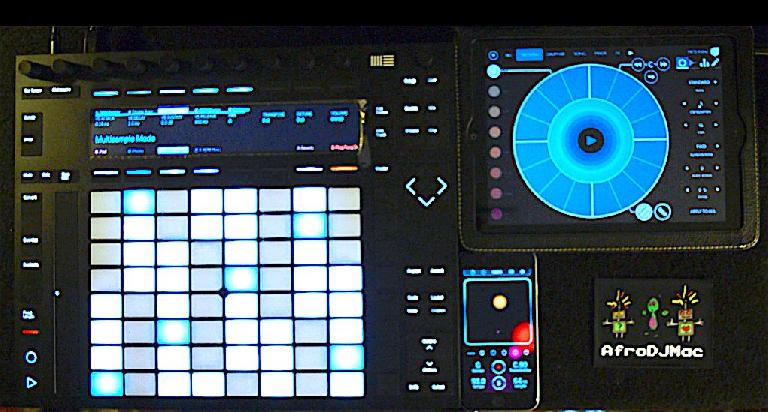 Lien
Si un vrai musicien veut se joindre avec d'autres musiciens réels, il / elle trouve juste le rythme et joue le long. Personne n'a besoin de recommencer au début de la pièce. Si des changements de musiciens tempo, les autres musiciens suivent. Voici comment fonctionne lien. Il n'y a pas de maîtres et d'esclaves.
Easy Setup So You Can Make Music
Tout ce que vous devez faire est de permettre lien sur les applications compatibles, et Link se synchroniseront automatiquement toute application sur tous les appareils sur le même réseau Wi-Fi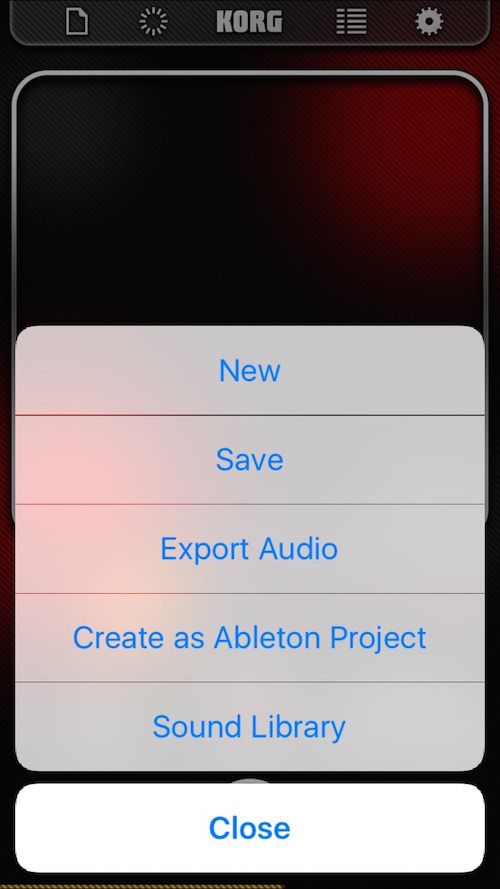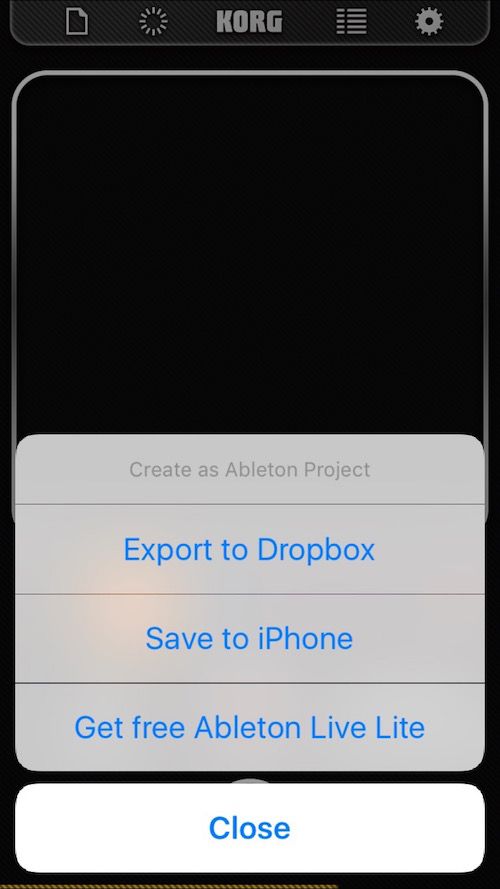 Selon Ableton, il n'y a pas de limite au nombre de dispositifs qui peuvent être synchronisés ensemble.
So Let's Start to Imagine the Possibilities Here…
Vous pouvez vous asseoir avec un ami et chacun de vos appareils sont tempo verrouillé, que vous avez tous deux confiture loin sur différentes applications en même temps. Un autre ami arrête par et elle peut se joindre en tant que bien. Ton pote AfroDJMac arrête par et synchronise son live projet Ableton à votre confiture en cours. Pendant tout ce temps le bourrage est jamais interrompue.
Link peut être utilisé pour synchroniser plusieurs ordinateurs exécutant Ableton Live. Imaginez que vous êtes dans un groupe, et votre batteur est en cours d'exécution des boucles de percussions sur son ordinateur portable, tandis que le joueur de clavier déclenche des séquences et boucles. Obtenez sur le même réseau Wi-Fi
Here's How I Became a Believer.
je
iKaossilator livré avec une fonctionnalité vraiment cool: Exporter vers Ableton Live Session. Cette fonctionnalité permettra de créer un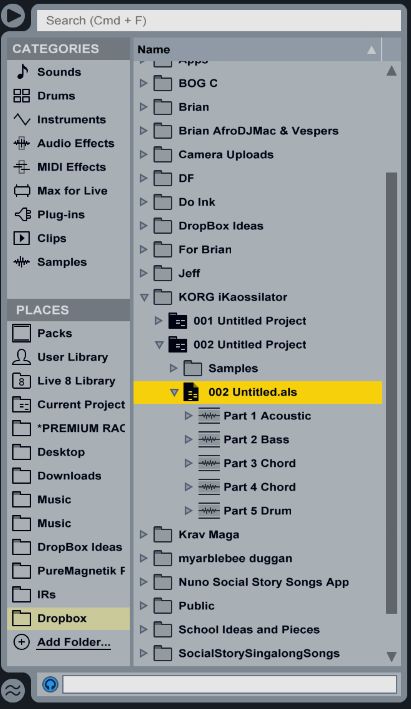 Less Setup, More Play
Rien ne tue votre inspiration et le flux de configurations difficiles et équipements mystérieusement dysfonctionnement. je peux
Donc, d'autres producteurs, poussière de vos iPads. Consultez la liste des applications compatibles lien (lien: https://www.ableton.com/en/link/apps/ ) et découvrir le potentiel que nous avons vu un aperçu de retour en 2010.