Recuerdo cosas pensando nunca serían lo mismo otra vez, en 2010, cuando Apple lanzó su iPad de primera generación. Las posibilidades parecían infinitas. Productores como yo sentía que nuestra nave había cambiado para siempre. A medida que las aplicaciones iniciales presentadas al público, el entusiasmo creció. Empecé a descargar casi cualquier aplicación de creación musical que pude encontrar.
It Was Just a Dream
Pero de repente una realización se apoderó de nosotros los productores. Una burbuja había estallado. Estábamos pasar mucho tiempo jugando con nuestros iPads, pero no se estaba creando una gran cantidad de música. En lo personal me encontré descargando aplicación después de la aplicación, deslizando los dedos por la pantalla durante unos minutos, y volver a la App Store para buscar algo nuevo para descargar.
Incluso las aplicaciones que disfrutaron y pasaron un momento agradable con sentía desconectada de mi flujo de trabajo. yo
Conexión de aplicaciones entre sí y aplicaciones musicales era engorroso. Tratando de sincronizar y mermelada con los amigos era frustrante. El programa de instalación insoportable.
AfroDJMac muestra Ableton Enlace en acción:
iOS Music Making Reborn
Lo creas o no, sin embargo, esto no es un elogio para la fabricación de la música de la pantalla táctil. Más bien se
Ableton Link conecta de forma inalámbrica dispositivos iOS y Ableton Live a través de una red inalámbrica. Enlace no es una aplicación. Ello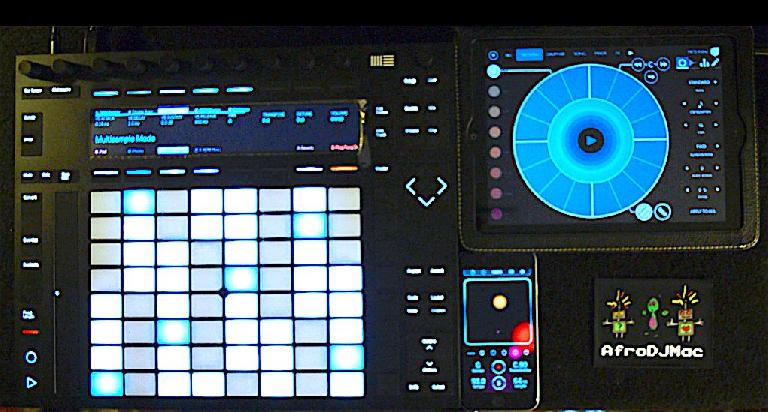 Enlazar
Si un verdadero músico quiere unirse con otros músicos de verdad, él / ella sólo encuentra el ritmo y le sigue el juego. Nadie tiene que empezar de nuevo al comienzo de la pieza. Si cualquier cambio músico tempo, los otros músicos siguen. Así es como funciona Enlace. No hay amos y esclavos.
Easy Setup So You Can Make Music
Todo lo que necesita hacer es permitir a Link en aplicaciones compatibles, y Link se sincronizarán automáticamente cualquier aplicación en cualquier dispositivo en la misma red Wi-Fi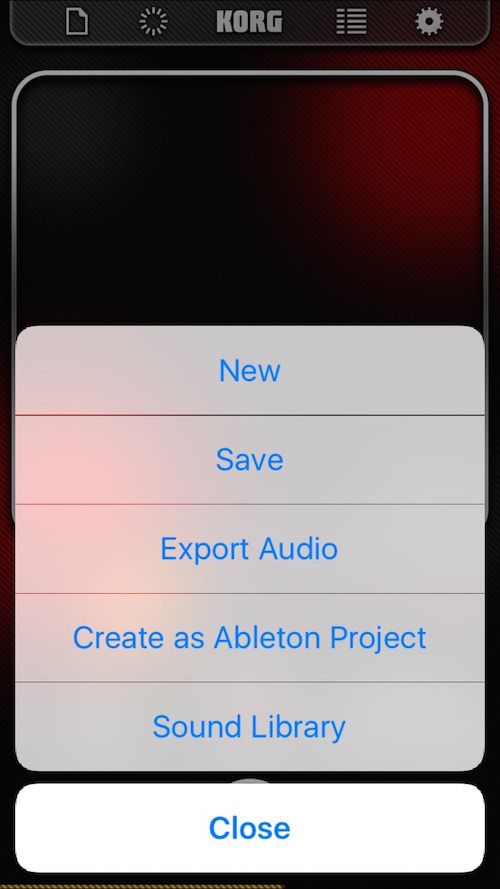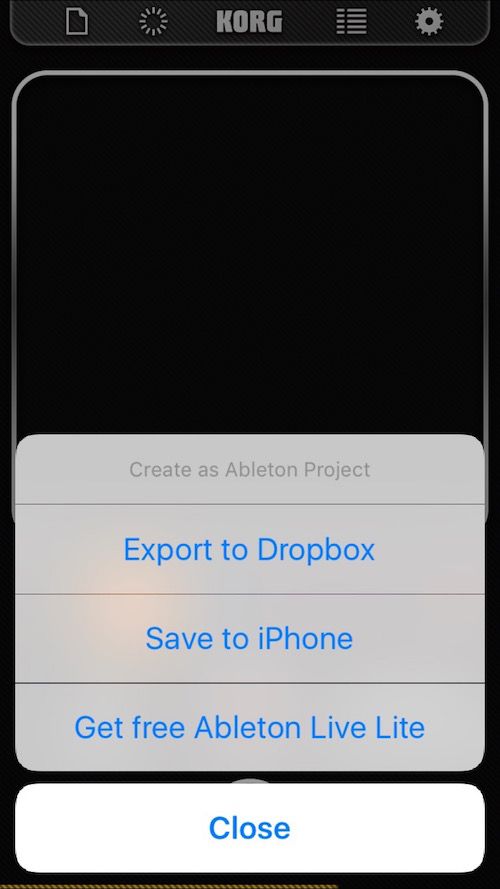 De acuerdo con Ableton, no hay límite para el número de dispositivos que se pueden sincronizar juntos.
So Let's Start to Imagine the Possibilities Here…
Usted puede sentarse con un amigo y cada uno de sus dispositivos están encerrados ritmo de juego, ya que tanto el atasco de distancia en diferentes aplicaciones juntos. Otro amigo se detiene por y ella puede unirse también. Su compañero de AfroDJMac detiene y sincroniza su proyecto de Ableton Live a su atasco en curso. Durante todo este tiempo el atasco no se interrumpe nunca.
Enlace se puede utilizar para sincronizar varios equipos con Ableton Live. Imagina que estás en una banda, y su batería está ejecutando bucles de percusión en su ordenador portátil, mientras que el jugador del teclado desencadena secuencias y loops. Obtener en la misma red Wi-Fi
Here's How I Became a Believer.
yo
iKaossilator viene con una característica realmente fresca: Exportar a Ableton Live Session. Esta característica va a crear una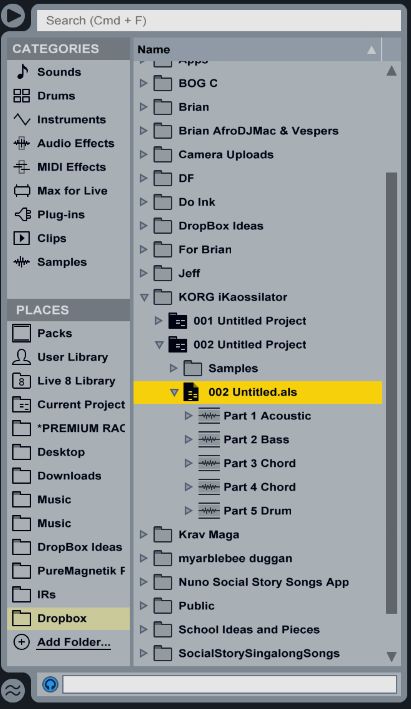 Less Setup, More Play
Nada mata la inspiración y el flujo de configuraciones difíciles y equipos misterioso mal funcionamiento. Yo puedo
Así que compañeros productores, polvo de sus iPads. Echa un vistazo a la lista de aplicaciones compatibles enlace (link: https://www.ableton.com/en/link/apps/ ) y descubrir el potencial que vimos un atisbo de vuelta en 2010.