Ich erinnere mich, es würde nie wieder dasselbe sein, im Jahr 2010, als Apple seinen ersten Generation iPad gestartet. Die Möglichkeiten schienen endlos. Produzenten wie mich das Gefühl, dass unser Handwerk für immer verändert hatte. Als die ersten Anwendungen ausgerollt, wuchs die Aufregung. Ich begann fast jede Musikmachen App herunterladen ich finden konnte.
It Was Just a Dream
Doch plötzlich eine Erkenntnis kam über uns Produzenten. Eine Blase war geplatzt. Wir verbrachten viel Zeit mit unseren iPads basteln, aber nicht viel von Musik geschaffen wurde. Persönlich fand ich mich App nach App herunterladen, meine Finger über den Bildschirm für ein paar Minuten wischen, und in den App Store geht zurück für etwas Neues zu sehen herunterzuladen.
Auch die Apps, die ich genossen und einige Zeit verbrachte mit Filz aus meinen Workflow getrennt. ich
Anschließen Anwendungen untereinander und DAWs war umständlich. Der Versuch, zu synchronisieren und Marmelade mit Freunden war frustrierend. Die Einrichtung war unerträglich.
AfroDJMac präsentiert Ableton Links in Aktion:
iOS Music Making Reborn
aber es glauben oder nicht, ist dies nicht eine Lobrede für Touch-Screen-Musizieren. eher es
Ableton Verbindung verbindet sich drahtlos iOS-Geräte und Ableton ein drahtloses Netzwerk in Echtzeit über. Link ist nicht eine App. Es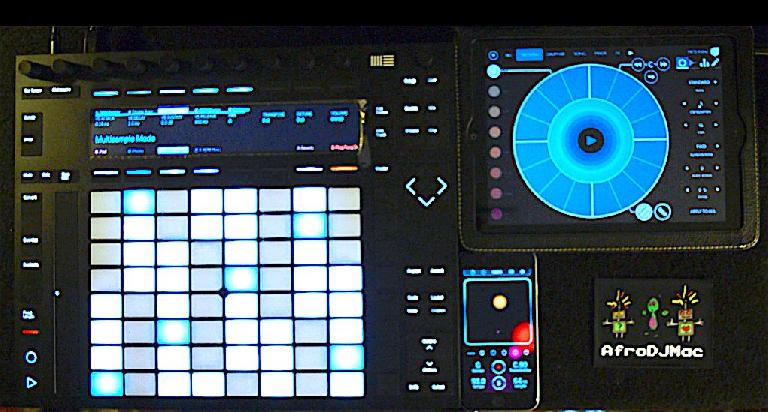 Link
Wenn ein echter Musiker will mit anderen echten Musikern anzuschließen, kann er / sie findet nur den Takt und spielt zusammen. Niemand hat am Anfang des Stückes von vorne anfangen. Wenn irgendwelche Musiker ändert Tempo, folgen die anderen Musiker. Dies ist, wie Link funktioniert. Es sind keine Herren und Sklaven.
Easy Setup So You Can Make Music
Alles, was Sie tun müssen, ist Verbindung zu kompatiblen Anwendungen ermöglichen und Link öffnet sich automatisch synchronisiert jede App auf jedem Gerät auf dem gleichen Wi-Fi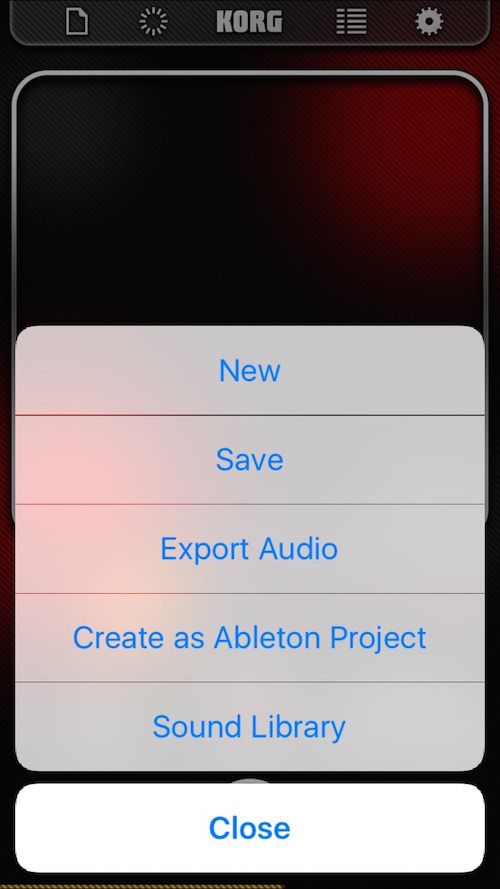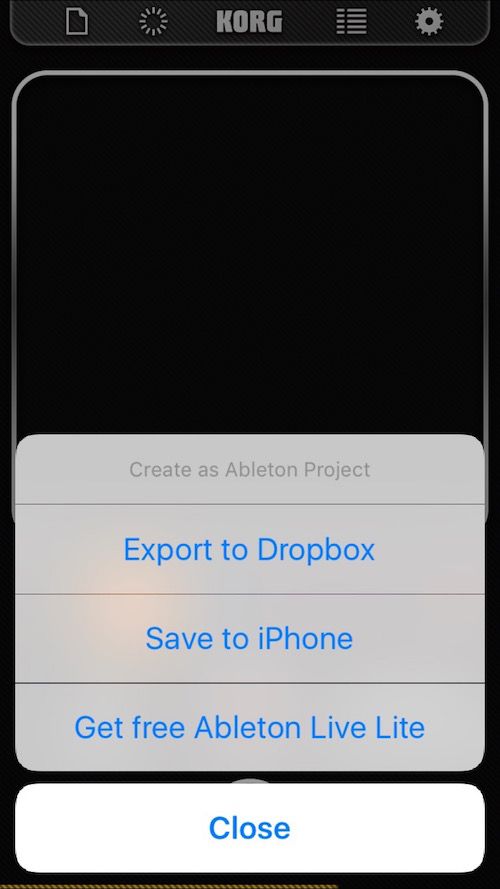 Nach Ableton, gibt es keine Begrenzung für die Anzahl der Geräte, die miteinander synchronisiert werden können.
So Let's Start to Imagine the Possibilities Here…
Sie können mit einem Freund hinsetzen und jedes Ihrer Geräte Tempo gesperrt sind, wie Sie beide Marmelade weg auf verschiedenen Anwendungen zusammen. Ein anderer Freund hält durch, und sie können auch mitmachen. Dein Kumpel AfroDJMac hält durch und synchronisiert seine Ableton Live Projekt zu Ihrem laufenden Marmelade. Während der ganzen Zeit der Stau nie unterbrochen wird.
Link kann verwendet werden, um mehrere Computer mit Ableton Live zu synchronisieren. Stellen Sie sich vor, in einer Band sind, und Ihr Schlagzeuger läuft Percussion-Loops auf seinem Laptop, während der Keyboarder Sequenzen und Loops auslöst. Holen Sie sich auf dem gleichen Wi-Fi
Here's How I Became a Believer.
ich
iKaossilator kommt mit einem wirklich cooles Feature: Export zu Ableton Live Session. Diese Funktion schaffen ein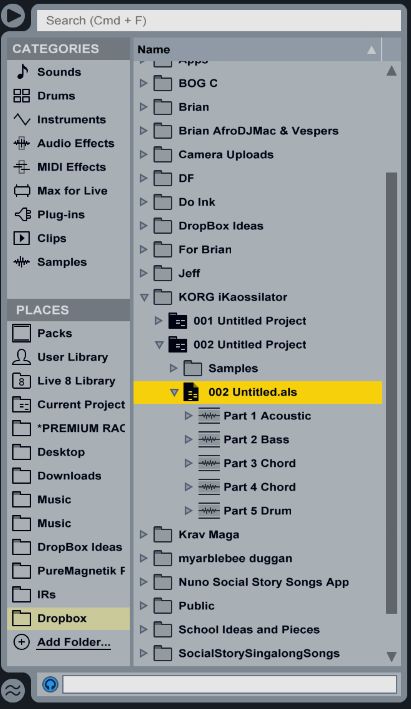 Less Setup, More Play
Nichts tötet Ihre Inspiration und Durchfluss als schwierig Setups und geheimnisvoll funktionierenden Geräten. ich kann
So Lands Produzenten, Staub von euren iPads. Schauen Sie sich die Liste der Link-kompatiblen Anwendungen (Link: https://www.ableton.com/en/link/apps/ ) und entdecken Sie das Potenzial, das wir einen Blick auf zurück im Jahr 2010 gesehen.