The Ableton Loop Summit 2015 was a massive success. Music makers, artists, programmers all gathered together under one roof to explore, learn and experience themes relevant to making music. There was also the official launch/announcement of the Ableton Push 2 that coincided with the end of the event.
So, what do Ableton have in store for Loop 2016? Well, the venue has moved from their HQ in Berlin, Germay to the uber cool FunkHaus (the venue of Superbooth). It'll take place November 4-6 2016.
In terms of speakers, events, line up, we're going to have to wait until July to find out. Here's what Ableton have told us so far about the event:
"You are invited to Loop 2016. Join us in Berlin from November 4 - 6 to meet like-minded music makers, get inspired and expand your creative horizons. As with last year, we'll be diving deep into the topics of music, technology and creative practice with participants from a wide variety of disciplines and backgrounds. Registration for tickets begins on May 18th and the program will be announced in July."
Sign up to receive email notifications about tickets and program updates.
"Loop's three days of talks, performances, studio sessions and hands-on workshops* will take place at Berlin's historic Funkhaus – the former headquarters of East German state radio and now a vibrant studio and recording complex."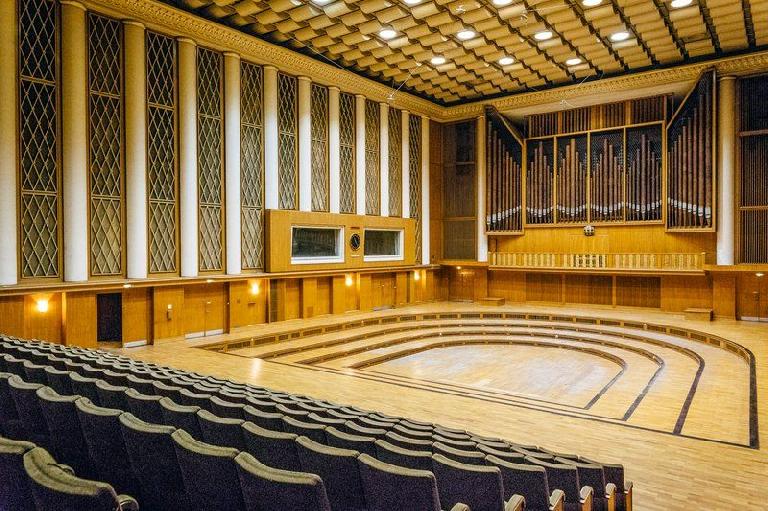 Curious about what happened at Ableton Loop 2015? Check out our article from Timo Preece here.
Watch an awesome video talk by Robert Henke called Failure = Success at Loop 2015.
This talk deals with the multitasking nature of modern music making, how to learn from machines, and the counter-intuitive yet undeniable value of failure as a driver of musical and technical innovation.
More about Ableton Loop 2016: https://loop.ableton.com/2016/about/