LONDON UK, 19th June 2020: The link between Abbey Road Institute (ARI) and the microphone company dates back to when the school was founded in 2015, following many years of close involvement between the brand and Abbey Road Studios itself (where many Sontronics microphone prototypes have been worked on and developed). ARI graduate Chris Cook, who was a student from the Institute's very first intake, joined the Sontronics team in 2016 and is now full-time Product Manager for the brand. Both Chris and Trevor Coley (Sontronics' founder and designer) regularly give microphone and recording workshops at the London campus, teaching the students how to get the best results through the understanding of microphone types, correct placement and various recording techniques.
This official partnership provides the Institute's music production students with additional learning experiences through masterclasses, online workshops and on-site work placements at Sontronics' Dorset HQ as well as access to Sontronics' full range of premium-quality microphones plus the chance to try out and give feedback on new prototypes. Sontronics has always placed great emphasis on education and this partnership provides the perfect opportunity to share the brand's technical expertise and knowledge with the next generation of producers, engineers and artists.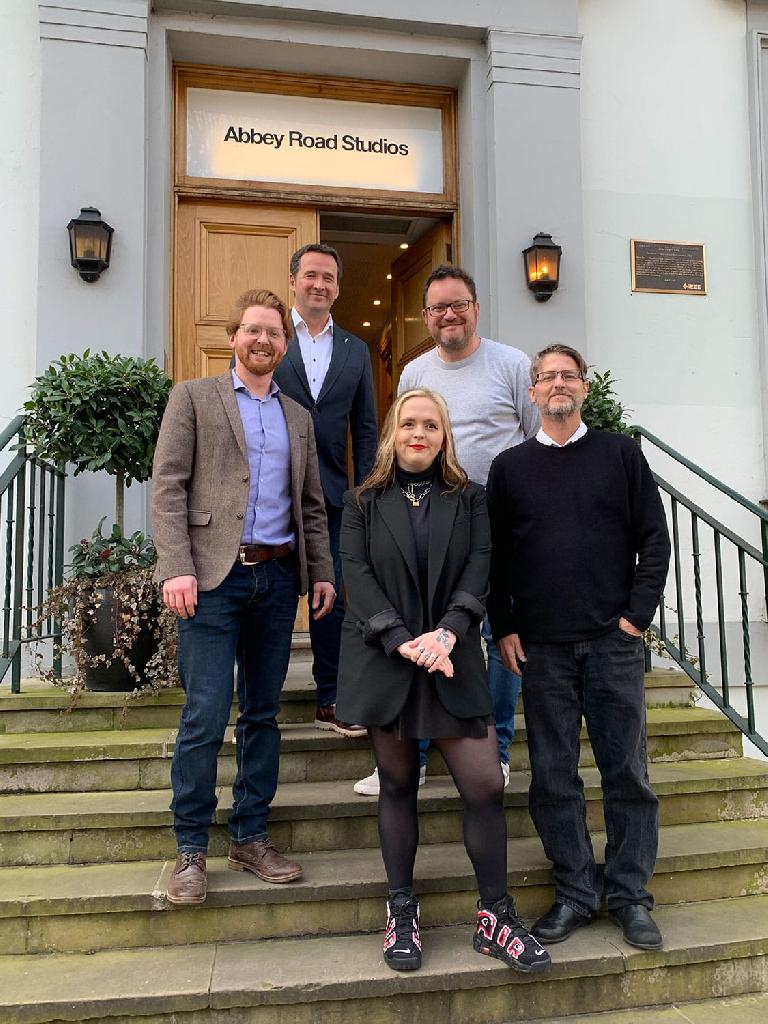 Sontronics' founder & designer Trevor Coley states: "We are incredibly proud of our partnership with Abbey Road Institute, where we're thrilled to say our mics are used on a daily basis and, of course, all our new prototypes are put through their paces next door in Abbey Road Studios under the watchful eye of chief microphone technician Lester Smith. We have a passion for creating innovative products and building classics of the future, but we are also dedicated to sharing knowledge and helping others to develop their skills. Our partnership with Abbey Road Institute reflects these two aspects of Sontronics perfectly."
Today, with much of the world still living in very different circumstances, the Institute team has adapted its teaching methods, giving classes electronically, and the staff have been working closely with Sontronics to develop online and live-streamed workshops, the first of which was delivered on Friday 15th May with more to follow. These new workshops are not only available to London students, but also shared with the other Institutes across Europe and South Africa.
Sontronics' Product Manager and Abbey Road Institute alumnus Chris Cook comments: "We will continue to work closely with Abbey Road Institute students and graduates around the world, sharing our passion for product design and experience of recording techniques, either in person or using new technologies to work together remotely."
Abbey Road Institute's Campus Manager, Mike Sinnott adds: "Trevor and his team have developed a comprehensive range of excellent-sounding mics that have proved to be a big hit with staff and students alike. Since working with Sontronics we have received a consistently high level of personalised educational support. I am happy that we can now formally announce them as one of our key partners."