Even before DAWs took over the recording industry, Automation was a widely-used tool in mixing, at least on the large-format consoles that offered it. Nowadays, every DAW lets the engineer add dynamic changes to the mix, for just about every parameter, from basic functions—Channel Volume, Mute, Pan, and Sends—to the various plug-in knobs and controls. Pro Tools has an especially comprehensive set of Automation features, but for this article, I'm just going to cover the basics—an introductory primer to using Automation.
Automation Displays
All DAWs display Automation data as a line superimposed on a track's waveform (Fig 1).

Fig 1 Automation data (Channel Fader) in a track in Pro Tools.
You choose what type of Automation to view from the Track View Selector mini-menu in each Tracks' header (Fig 2).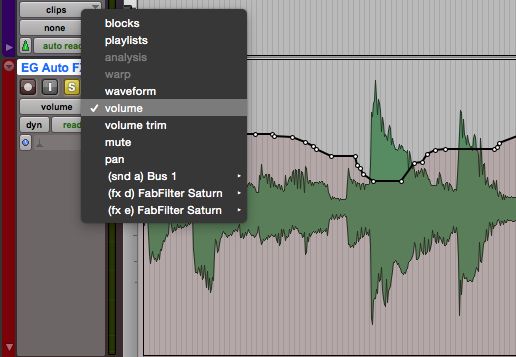 Fig 2 Automation types / display options
Each track line shows only one type of Automation curve—i.e. volume or pan, etc.—but you can open multiple sub-lanes to see several Automation curves at once (Fig 3).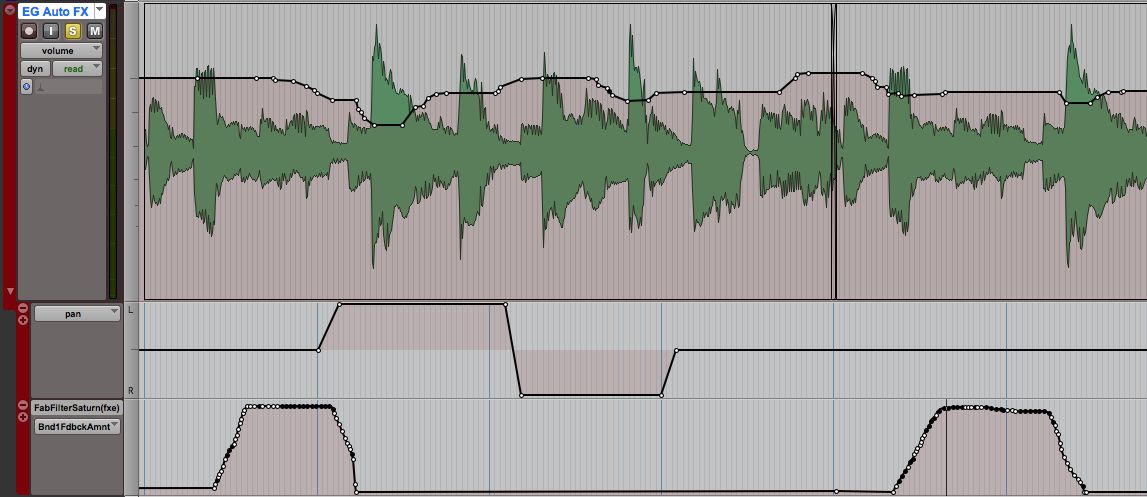 Fig 3 Multiple Automation lanes for a single track.
Realtime vs. Offline
There are two approaches to adding Automation moves to a mix. They can be drawn in (and edited), with the mouse, utilizing the Pencil Tool's various shapes (Fig 4), or you can ride the faders (and knobs) in realtime, recording your moves—the traditional method (Fig 5).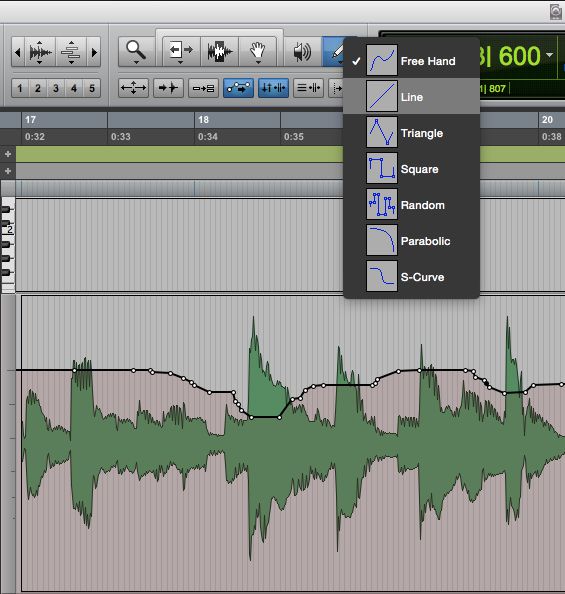 Fig 4 The Pencil Tool's shapes for drawing in Automation curves.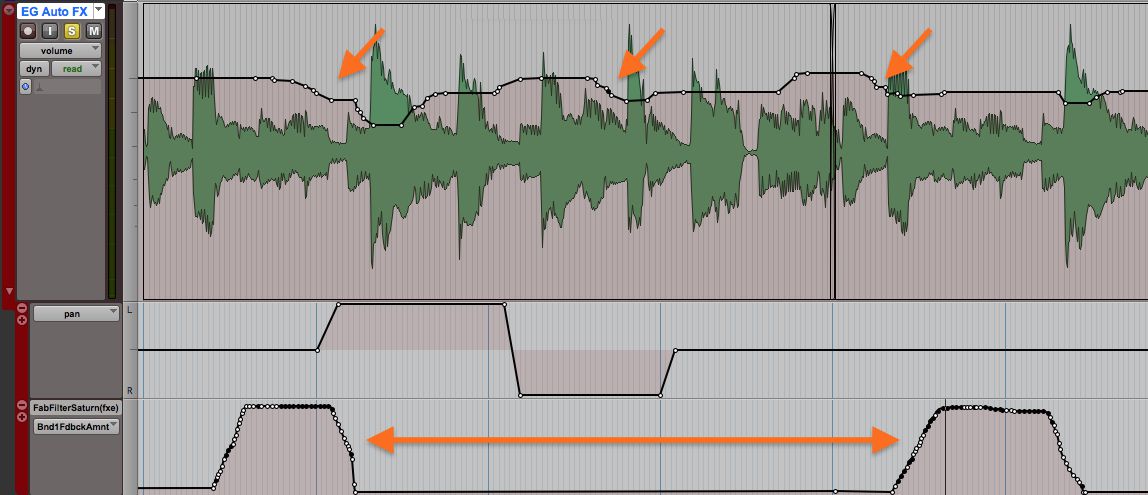 Fig 5 Automation data entered in realtime—notice the multiple nodes (data points) for these realtime curves.
Drawing in Automation can be quick and easy, especially with on/off controls like Mute or Bypass, but for continuously-varying controls, like Channel Faders, you may not know exactly what values are needed, so it might be more efficient to enter those Automation moves in real time, by ear, moving the fader(s) with the mouse, or better, via a control surface. When you do create Automation this way, there are a number of additional operational modes you have to be familiar with. In Pro Tools, these are selected from the Automation Mode selector mini-menu, just below the Track View selector, again, in each Track's header (Fig 6).
Automation Modes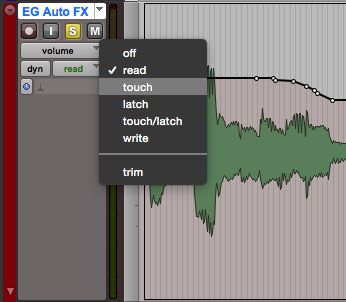 Fig 6 Pro Tools' various Automation modes.
The 6 modes are: Off, Read, Write, Touch, Latch, and Touch/Latch. There's an additional Automation process, Trim, that lets you make realtime changes to already-recorded Automation data by offsetting the Automation values—I won't have the space to get into that here, so I'll just go through the main modes.
Off is simple—if there is Automation in a track, Off disables it—the automation data will be ignored in playback—without having to erase the data itself. Read is the basic playback mode—any automation data in a track will be followed in playback, and the relevant faders/controls will move, so you can always see the current values for the automated controls.
The other 4 modes are for creating/recording automation in real time. Automation has its own recording logic, that has nothing to do with the audio Record button. Realtime automation is recorded in (the Transport's) Play mode—when you select one of the 4 recording modes, you've record-armed that track for automation. The modes determine exactly when, and under what conditions, automation recording will actually kick in.
In Write mode, Automation recording will start as soon as you hit Play, and continue until you hit Stop. If there's any previous Automation data in the track, it will be over-written (erased). For this reason, many people avoid Write mode. It's best used either the first time you do an Automation pass on that track, or if you know you want to erase all the previous passes and start fresh. Beginners are often tripped up by Write mode—after the pass, they hit Play to hear what they've done, and the data they've just recorded is erased, since the track is still in Write mode! Pro Tools, like most DAWs, has a preference (on by default) to automatically switch from Write mode to one of the other (less risky) modes at the end of a Write pass.
Touch mode is like a punch in-punch out mode for Automation data. Automation data doesn't begin to record (and erase older data) until you touch the fader (click & hold on it with the mouse, or grab a touch-sensitive fader on a control surface). As soon as you let go, automation recording stops, and if there was previous automation data in the track, the last value you just recorded fades to the previous data's curve which picks up from there (the fade time is set as a Preference).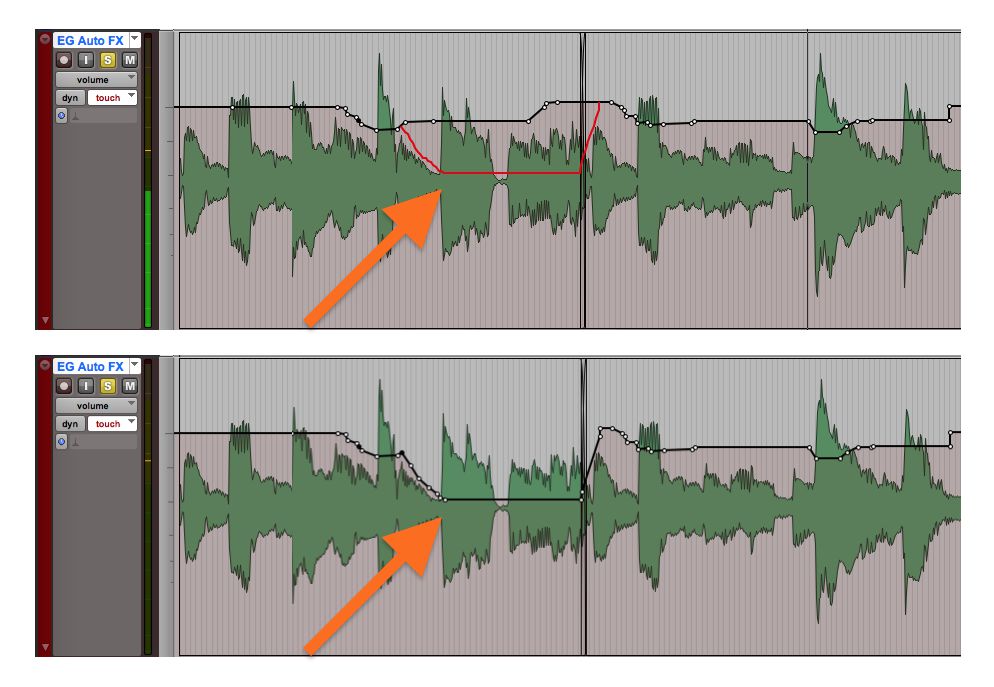 Fig 7 Top: Automation data is "punched in" via Touch mode to a track with existing data; Bottom: the result.
Latch mode is the same as Touch mode for entering Automation recording—nothing is recorded until you touch the fader—but when you let go, Automation data continues to be recorded at the last value (still over-writing previous data) until you hit Stop.
Touch mode is usually best for channel faders, where you only want changes to the mix at the moments you choose, but Latch mode is better for automating controls where you want to make a setting at a certain moment (like a Mute or Bypass, enabling an effect, or setting/changing plug-in control values), let go, and have that setting hold, instead of switching back off, as it would with Touch mode. In fact, the last mode, Touch/Latch mode, combines these two methods for convenience—the track's Channel Fader works in Touch Mode, and everything else operates in Latch mode—sort of the best of both worlds.
And that's all I have space for here. Obviously, Pro Tools' Automation capabilities go much deeper, but that's a story for another day.