Some of the Reason updates in the last few years have been a little lackluster in terms of new features, tricks and so on. For example: With Reason 8 basically been getting infrastructure updates to the look, workflow, browser, etc. However, if you've been reading some of the new features of Reason 9, you might notice that Propellerhead is getting serious again. In this article I'd like to go over some of the reasons you might want to get excited about Reason 9.
1. Dual Arpeggiator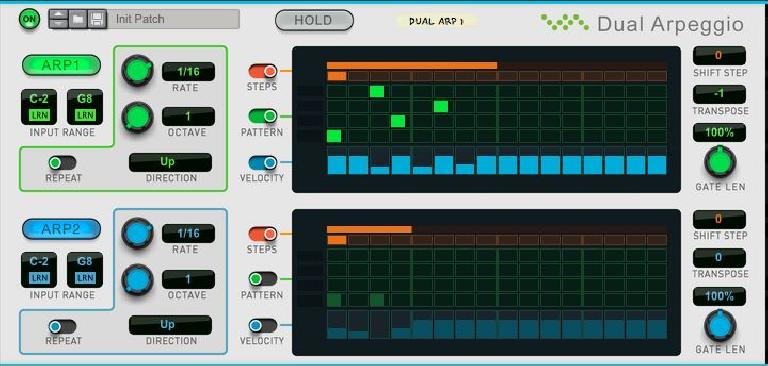 Reason 9 introduces a new type of device called Players. And one of these devices is a new Arpeggiator that really brings some fun and spontaneity to Reason that, in my opinion, has never existed quite the way it does now. Easily programmable and fully automate-able, with just one synth and one Dual Arpeggio, you can fill out a song almost as quickly as you can sing it. And, because each of the two arpeggiators built in have Input Ranges for which arp will play which zone of keys, it's possible to control more powerful Combinator patches and fill out orchestrations, film scores, dance remixes and more with very little effort.
2. Note Echo

MIDI delay is a powerful way of adding ambience and depth to a track without actually spending resources from your CPU to power another effects processor within your session. Instead of using DSP, Note Echo simply repeats a note you played, via MIDI, as many times as you program the notes to repeat. You can even disable certain echos, as well, so that you can build cool, complex patterns in your Delay repetitions. You can even save your settings for Note Echo so that you can come back to patterns you know have worked for you in the past, or are just central to your play style.
3. Scales and Chords

The new Scales and Chords Player may not jump off the page at you as a "must have" device. But, once you start using it, you might find yourself unable to put it down. Now you have the ability to call up specific scales, within Reason, filter notes that do not reside in a specific scale, and then choose whether you want to play in chords, or with individual keystrokes, from individual key strokes! This makes playing your own house stabs, riffs, and accompaniment in Reason so, so much easier than it was before. And, because it is Reason, you can utilize the Scales and Chords device with favorite instruments like the Subtractor, Thor, the Combinator, and any other synth, or sampler that comes within Reason. And, to think, I used to have to ReWire Reason to Ableton to do this!
4. New Themes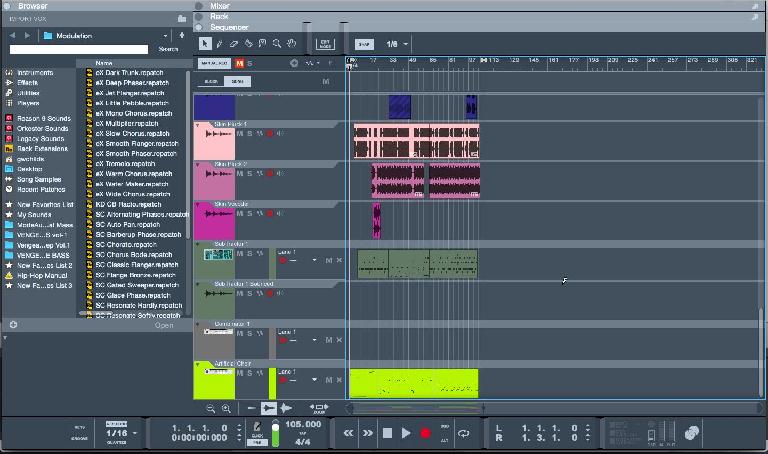 Reason has never exactly been an eye sore. But, being able to change colors is something it only provided within limited parameters, like track colors and mixer channel strip colors. Reason 9 now has themes, where you can change the overall blanket color scheme for the entire program. This makes Reason 9 now highly useable for situations involving strange lighting situations like strangely lit club stages, raves, and medical conditions that require more subdued colors. It's also just nice to be able to see things in Reason differently, in a literal way. Changing colors in your environment has a huge effect on the mood, imagine how changing your colors, while creating your song might affect the final performance?
5. Bounce In Place

That Reason rack, I'm sure you're aware, can get really big. And, before you know it, you may find that CPU meter getting bigger and bigger. Thankfully, Propellerhead has given us a very quick and easy solution for chilling things out, and getting things out quicker. Bounce in Place is awesome! Simply select the clip to be bounced, and just choose "Bounce in Place" from the right-click, contextual menu. The clip bounced will be the only clip within the track that will be bounced, and gets its own separate audio track, once completed. You can even shift select multiple clips, even on different tracks, and Bounce In Place will render and then place each bounced clip, with its own new audio track, underneath each track with clips selected. Reason even mutes the MIDI clips for you, afterwards. Which leaves you in a situation where you can double the new audio clip with the MIDI clip from which it came, with a different patch, or different settings. However you want. Loads of new workflow possibilities, there. Very, very cool.
6. Lots of New Patches!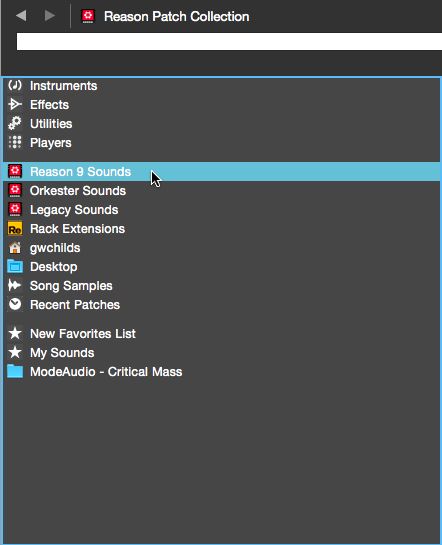 Reason 9, unlike other releases of Reason, has a bouquet of patches just for this release. This means more signature sounds, and more modern approaches demonstrated and laying in wait for you to uncover new secrets towards production, new techniques and new strategies towards making your own patches, and tons of fodder for sound effects, creating sick rhythmic loops, or, maybe just a relaxing Saturday of dreamily jogging through thousands of amazing patches made by some of the best in the business, in the form of artist, producers and gear heads that we all know and love.
7. Alihoopa Integration

If collaboration is something you're after, then you will be really excited about Reason 9. Propellerhead owns collaboration service Allihoopa which is now built into the transport bar. With a push of a few buttons, you can have Reason upload your current mix to Allihoopa where others can join in, and add to your work, at their leisure. Or, you can move your work over to one of the Propellerhead's mobile apps, and take your work on the road with you.
8. New Strategies & Workflows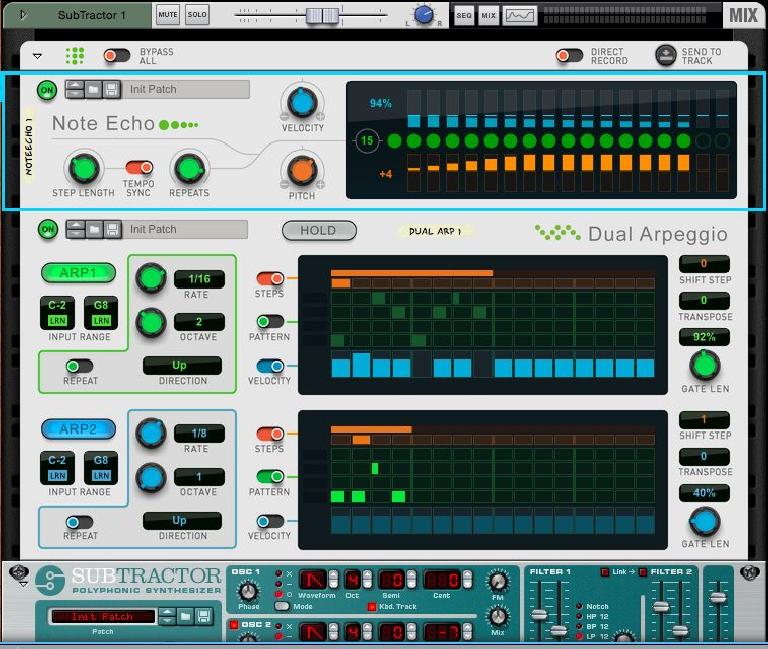 With every new device added to Reason, there usually come new workflows, strategies, and methods for producing and writing music that may not have been there before. Or, maybe they just weren't obvious. For example: The new Players are stackable. So, you can have a Note Echo play through a Dual Arpeggio. Turning up the number of Repeats on Note Echo can almost yield never-ending stream of random notes with a randomizing arp that you can just capture. Sure, you could create this in Reason before, but there were just a lot more steps to make it happen. Whether you are old school Reason, and just haven't checked in, in a while. Or you're completely new to Reason… This is a great time to jump in. All the killer features like third-party devices, themes, a still incredible mixing console, and a highly formidable sequencer, with some of the best soft instruments out there. It's really an incredible package right now!
9. A Good Looking Future…
When Reason 8 launched, not everyone was too happy because the only major changes were in the browser, look, and several small, needed fixes that really didn't affect the sound in a way that said, "I just spent money to upgrade". But, it did, for people who did drink the Kool-Aid, give a glimpse into the possibility of where Reason would be going. After having looked at Reason 9, it's safe to say that the future is bright and that the ideas are still coming. There are, of course, some things that could still be updated, like the sequencer. But, with this update, we definitely see signs of a product that is going some place incredible!
Stay tuned to AskAudio Academy for video courses on Reason 9 as soon as it is officially released.