If you're looking for an affordable clone of the TR-808 and don't wish to go semi-digital with the AIRA range, then this beautifully constructed 8raw8 might be for you. They call is an analog drum machine expander.
Features:
11 Analog drum voices + Accent
Separate Output for each voice
Master Output
Through Hole electronic components
Ultra Fast MIDI processing
BassDrum Tune Mod
HandClap VCA Mod
Rock solid Aluminium Chassis
Quality Alpha™ potentiometers
Moog Style rotary knobs
Dimensions: 435x290x90mm (WxDxH)
Weight: 3kg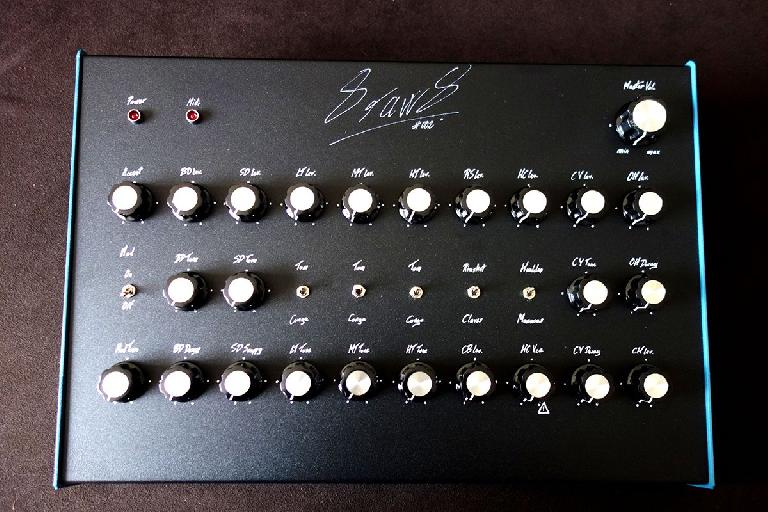 So how similar to the original is this new drum machine? The good folks behind 8raw8 tel us, "Every Active component on the signal path is the exact same reference as those used in the original 808. This includes: OPamps, transistors, diodes, signal ICs. At the exception of the HandClap VCA (orig:BA662), replaced by it's little brother (BA6110) sounding perfect with little tweaks."
Mods
There's two mods you can find with the production version of the 8raw8:
BassDrum Tune Mod: allows you to modify the BD pitch. Adjust the BassDrum oscillator frequency in the key of your song, or create basslines using long decay settings (rather than DAW detuning). Recall standard pitch by turning off the "Mod on/off" switch.
HandClap VCA Mod: From soft clicky handclap to loud harsh CLAP. Opening the VCA potentiometer in Maracas mode will create a cool white noise FX (the clap isn't triggered anymore).
The price for the 8raw8 is listed at € 599 EURO. And although they are currently out of stock, you can still place an order. Contact 8raw8 below and find more info on the mods and spec.