Christmas is a time for giving gifts. With that in mind, here's eight gift ideas. Some of these may break the bank, others won't be cause for you to break into a sweat. But all of them will likely be well received by your lucky friend, family member, spouse or band member!
Without further ado, here's our seven recommended gift ideas in no particular order.
1. AskVideo One Year Subscription

If you want to learn the complete (Komplete) Native Instruments range of hardware and software, become a sound design expert in Ableton Live, master Logic Pro X, get up to date in Cubase, reveal your creativity in Reason, or learn any number of related music production products, skills and techniques from professionals, then AskVideo.com is your one-stop shop.
Plus, if your giftee is creative in non-musical fields too, they'll love the video editing, image manipulation and coding videos too! A One Year subscription (to watch the entire library online) will show how much you really love them!
Simply
create a new account
with the recipient's email address, create a password, pay and you're good to go. They'll receive notification after you've signed up for a subscription, so if you prefer to keep it a surprise, write us through the
support form
and we'll be happy to help you!
Price: Individual HD Course downloads: $19.50 USD, 1 Month Subscription: $25 USD, 12 Month Subscription: $199 USD
2. IK Multimedia iRig Mic HD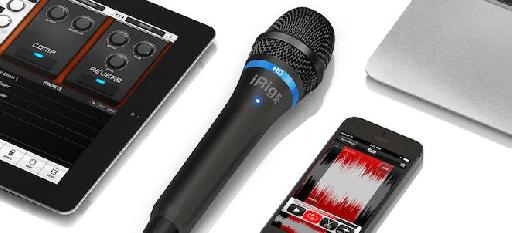 The original iRig Mic from IK Multimedia, was one of the first decent microphones available for the iPad and iPhone musician. And we were very curious to find out what was improved in the HD release.
Price: $129.99 / 99.99 Euro
Pros: Solid build. Durable. Comes with USB and Lightning cables. Mic clip. Mic purchase unlocks app features.
Cons: 30-pin cable option is quite expensive. Probably better for voices than instruments.

Web: www.ikmultimedia.com
3. Focusrite iTrack Pocket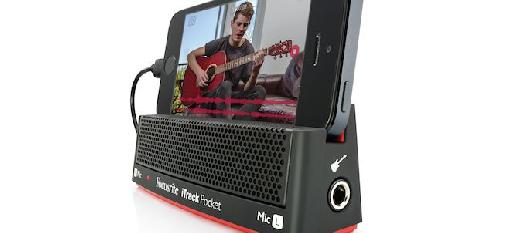 The trend these days is to photograph ourselves doing, well whatever... Musicians are no exception. Now with an iPhone and an iTrack Pocket you can take excellent video and audio with no fuss.
Price: $99.99 / £79.99

Pros: Super-portable. Great sound quality. Free Impact app is fun and easy to use. Works with other recording apps. Genuinely fills a gap in the market.
Cons: Slightly expensive for what it is.

Web: www.focusrite.com
4. Focusrite iTrack Dock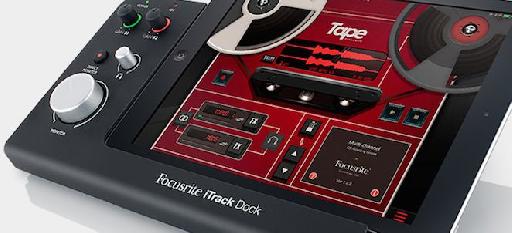 With iPad software becoming more powerful all the time, Focusrite reckons it might have the studio hardware to complete the package'