Mixing is something every musician will have to do at some point, and is one of those tricky processes where even if you know all the theory, you still need a good pair of ears and sound judgement to make the right calls. You need two sets of skills to mix well: the technical knowledge of how to blend and balance tracks, and an artistic sense of what is or is not working and why. The good news is that most musicians can basically do the latter, and will be able to tell if a vocal is too quiet for example, or a bass too boomy. But mixing is both an art and a science, so you can never have too much experience, or too many tricks up your sleeve. Let's look at some of the crucial things to understand and remember when you mix.

1. In-the-box is acceptable.
The mixers in modern DAWs are now very good, and more than up to the job of letting you balance and fine-tune your tracks without having to route everything out to a hardware desk. Some like the new MixConsole in Cubase 7 are actually a joy to use, highly configurable and with many timesaving workflow features. The one element of mixing in the box that can really benefit from the addition of a hardware controller is fader-prodding. Setting levels using the mouse is good, but physical faders, connected to your DAW's mixer over a USB connection, can really lend a more hands-on, tactile feel to proceedings.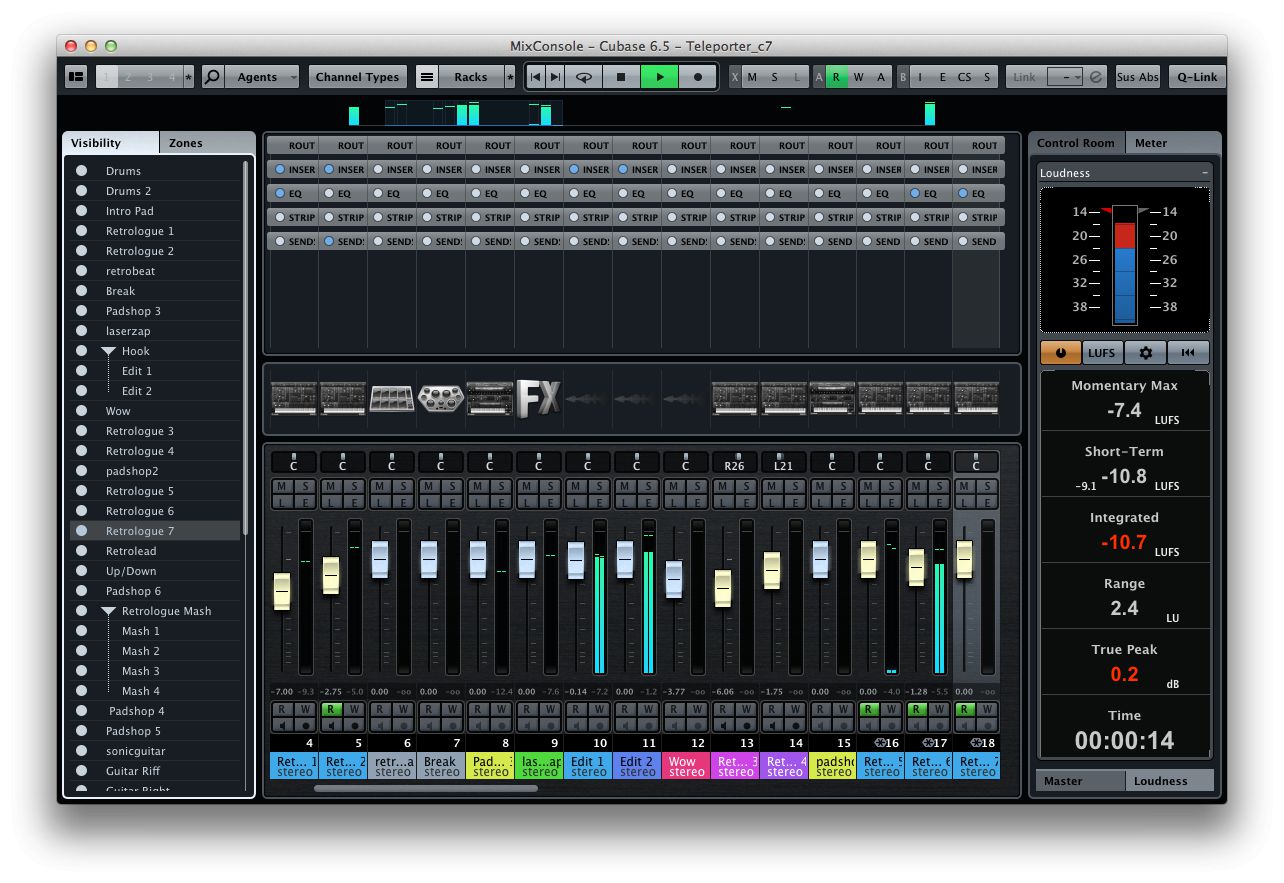 DAW mixers are really advanced, and Cubase 7 has one of the best around.
2. Use automation
Automation used to be a complex feature found only in the highest end mixing consoles, but those days are long gone. Now, even entry level versions of DAWs support extensive automation of practically any parameter. As well as obvious stuff like automating fader positions at different points in a song, think about things like automating master fades in and out, automating effects on and off at different points in a track, varying effect levels and changing virtual instrument settings as a track plays back. Even a small amount of automation can result in a more interesting finished product, and it's easy to do.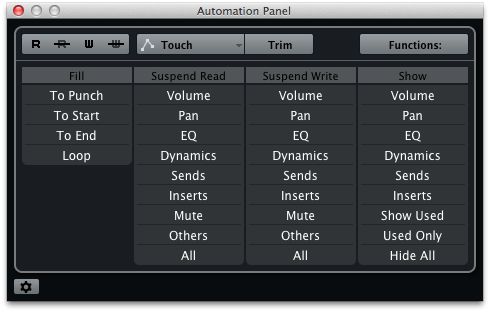 Automate all sorts of parameters to make your mix sound more dynamic and interesting.
3. Trust your working mix
The vast majority of people will get a good "working" mix going as they work on a track. As you record and edit, it's natural to mix on the fly as you go, since it makes the track easier to listen to. In some cases, you might end up with a working mix that's actually not far from where the finished mix needs to be. Don't assume that mixing involves starting again and is some kind of completely standalone process: it isn't.

4. Use compression
Not too much compression obviously, but compressing individual tracks gently can be the key to getting them to play nicely together. It's amazing how compression can miraculously make a sound just sit better in the mix. The danger here is over-compression, and this will suck the life out of the sound, so be careful to avoid it. If something is having its gain reduced dramatically, look again at its fader level and if you're pushing it too hard.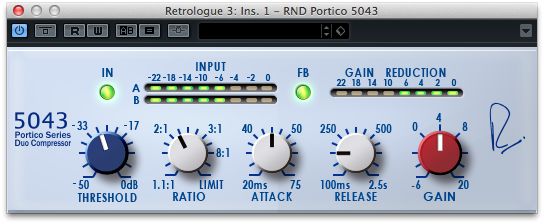 A little compression goes a long way…
5. Start at the beginning
If you have taken a bunch of stems to a studio to mix them, you won't have a working mix going, since you will have a collection of printed audio files, perhaps with and without effects burned into them. In this case it's a good idea to load everything up then solo up the basics of the track to begin working on them. This means the drums and the bass, especially important if you have a multitracked kit. Work methodically, getting the core of the sound right before moving on to other things like guitars, synths and vocals. There's no point in having everything going and trying to mix it all at once: this will simply overwhelm most people.
6. Duplicate and pan channels
Certain sounds can be duplicated in your DAW and then creatively panned to beef up the sound. Technically you can do this with anything, but it works better with some sounds than others. Drums and bass should generally be left alone, but pianos, rhythmic guitars, synths and vocals can all be made to sound fuller in a mix by doing this. Don't simply leave them panned to the center as all this will do is make them louder. Try panning left and right between 15 and 45 degrees respectively. Many DAWs have a "unison" or "doubler" plug-in which can do something similar, though they tend to simply add chorus. Reason 7's parallel channel functionality lets you do this without duplicating any sequencer material.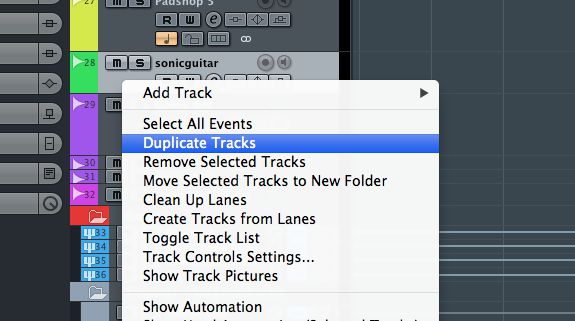 Use selective doubling and panning of tracks to make sounds bigger and weightier.
7. Watch your levels
And not just in the obvious way. There are loads of places in a DAW project that levels can be set, so you need to know where any deficiency or surplus in volume may be coming from. There are volume handles on clips, individual track faders, group or buss faders, the master fader, the output gain control on your audio hardware and potentially also level controls on your speakers. For this reason it can be a good idea to strap a metering or analysis plug-in across the master outputs of a project. These don't alter the sound but they do show you a pure representation of the level that's passing from the DAW to the hardware, and thus help you identify where any gain issues may be arising.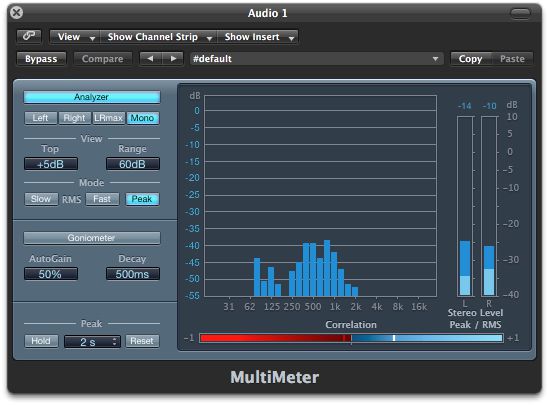 Metering is important during mixdown to identify EQ or volume changes that need to be made and that may not be obvious at first.
8. Don't "make do".
After working on a piece of music for a long time, it's tempting to get a mix sounding pretty good and be so sick of hearing it that you just think " yeah, that'll do". As understandable as this is (we've all been there), it's the wrong thing to do. Even if it means more work, go back and make changes to fix whatever you suspect might be wrong. Bass a little too loud? Vocals disappearing in the chorus? In the long run you will be very glad you spent the extra few hours, as much of a chore as it may seem at the time.