If you've ever heard the term "brain" used when referring to a standalone sequencer you might be wondering what that means. The difference between a standalone sequencer and the one that is sometimes built into your instrument is that with a standalone sequencer you can control all of your instruments and build complete songs, which you can recall for live performance. Below we will discuss the top Hardware Sequencers available right now, their pros, cons, and differences, and we include some that are almost here... almost!
SOCIAL ENTROPY ENGINE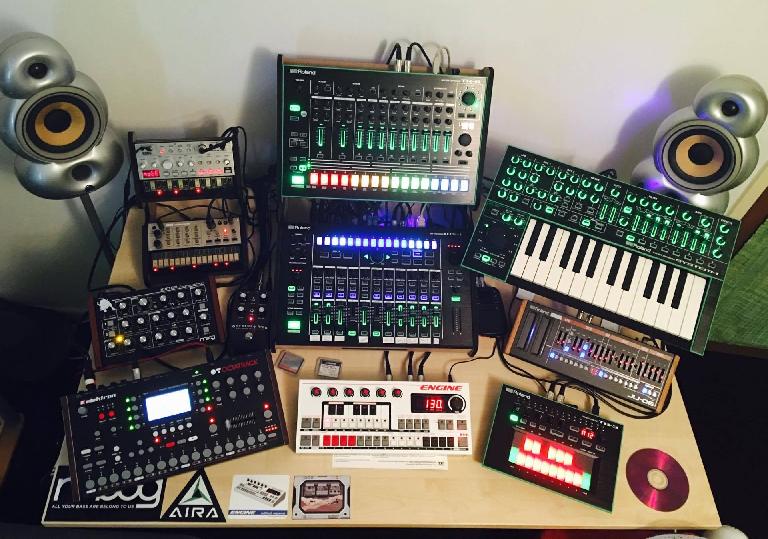 One of the first things we notice about the Engine is its elegant design and its familiar grid style workflow. The Engine appeals to the musician who doesn't want to dig deep into menus but still wants control; however, its lack of LCD requires memorizing button combinations which if not practiced regularly you are sure to forget. That aside, the Engine makes a great "brain" for your hardware setup both for MIDI and CV (CV expansion sold separately). Going from making loops to finished songs on the Engine is a breeze. Synth patterns hold up to four note polyphony while drum patterns can have up to sixteen. Each of its 8 tracks can be automated with different scales, skipped steps, length and shuffle. With 32 songs, 128 snapshots, and 512 patterns the Engine is a very sensible choice.
Price: $665
PROS: Fast workflow. CV expansion possibility. Great build quality. Decent MIDI FX which can be recorded in realtime.
CONS: Only four note polyphony.
ELEKTRON OCTATRACK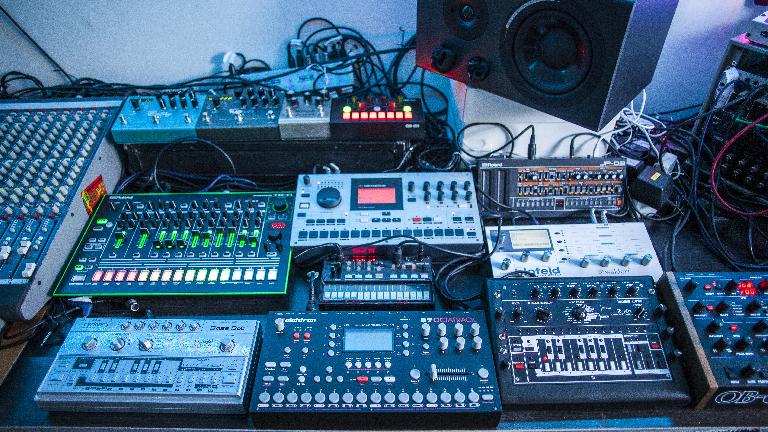 Most people don't realize that although the Octatrack is retailed as a sampler it's a very powerful MIDI sequencer as well. The OT uses the same sequencer we see on the A4/AK, but with it we get 8 MIDI channels plus the ability to choose what timbres we use with it. On the OT you get an unlimited amount of projects, depending on your memory card size. A project contains 16 banks, each bank holds 16 patterns, so in one project you could have hours of planned performance. Switching between sampler and sequencer mode on the OT couldn't have been made easier; a single press of a button takes you directly to your 8 tracks where you get quick access to all your MIDI channels, allowing you to have variations of the same sequence across different synthesizers. Making changes on the fly is handled very smoothly because you can change notes without having to stop the sequencer, so if you don't feel like arranging your patterns in Song Mode you could simply jam over one pattern altering everything about it at any given time.
The Octatrack is a deep piece of machinery that can take a lengthy time to master; sampling on it can sometimes be tedious because the learning curve is so steep, but the MIDI Sequencer is very easy to wrap your head around without much effort and is a stress-free way to get comfortable with a device that can do so much. Featuring an arpeggiator, 3 LFOs, and 10 configurable CCs per track your music will take a direction you wouldn't expect it to, but in a good Elektron kind of way.
MSRP: $1299 / Street Price: $1249
PROS: Doubles as a powerful sampler. Easy and intuitive to use sequencer. Great build quality. Expandable memory.
CONS: Not so affordable for the starting musician. Only 4 note polyphony. Not many MIDI FX. No CV implementation.
ARTURIA BEATSTEP PRO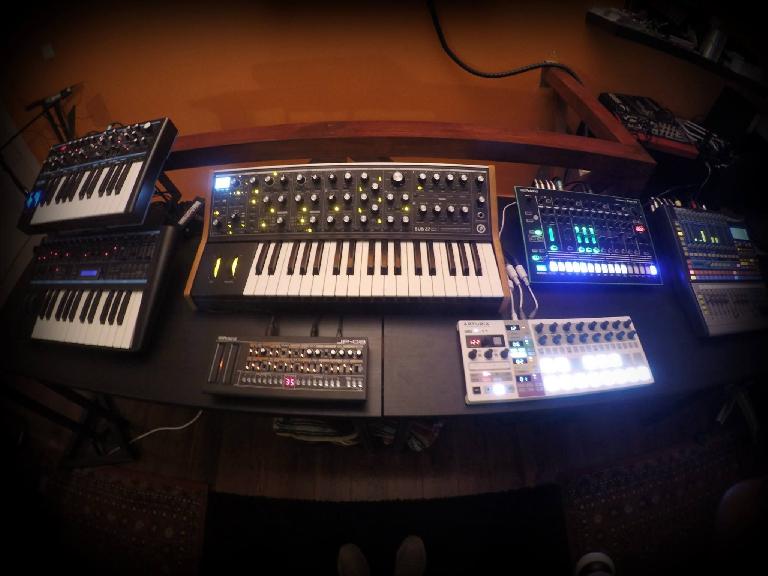 Arturia has been on a role lately with their recently released Drumbrute and Keystep Controller (which is probably the most portable and fully featured MIDI keyboard out right now) but we can't disregard the Beatstep Pro. Two monophonic melodic sequencers plus a drum sequencer with eight gate outputs makes the Beatstep Pro the perfect hub for not only modular setups, but for the musician that doesn't need several sequences running at once and who prefers to do most of their playing live over keys. I don't consider the BSP to be something to plan your whole set around because you can't save chains on patterns, and patterns can only have up to 64 steps. In a live environment I see it more as a jam tool, which can be fun and spontaneous. With its realtime looper/roller, randomizer and independent swing, the Beatstep Pro is the best bang for your buck sequencer on the market right now, nothing else comes close to it!
MSRP: $299 / Street Price: $249
PROS: Powered over USB. Great build quality. Affordable price. CV/Gate outputs.
CONS: No polyphonic sequencing. Can't save pattern chains. Limited to two melodic sequences.
Web: www.arturia.com
SQUARP INSTRUMENTS PYRAMID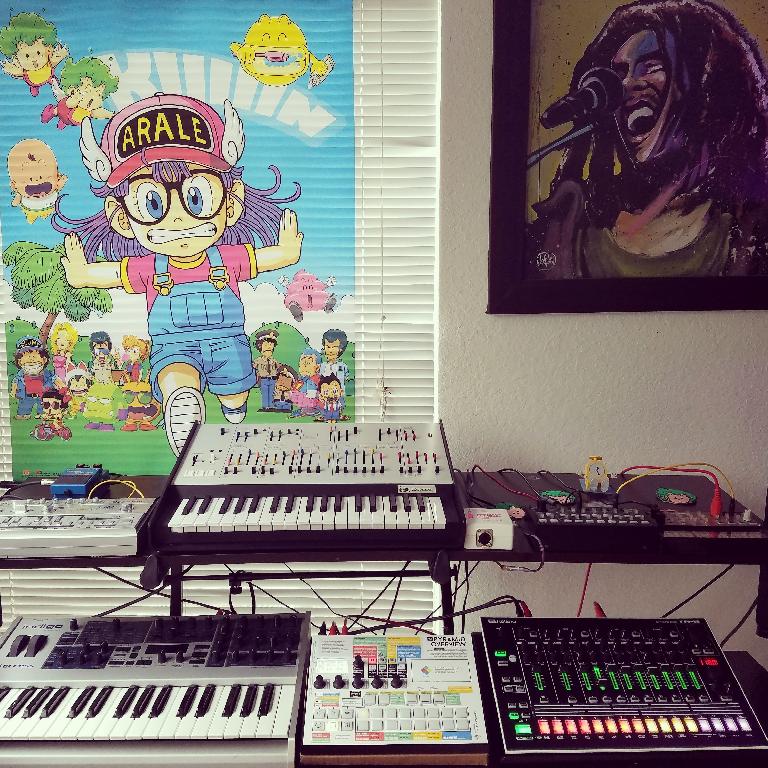 Next up is the Squarp Pyramid. The Pyramid is a Polyphonic Hardware Sequencer that defies the limits and breaks away from your typical 4/4 pattern. With unlimited polyphony, remarkable FX and an assignable touchpad, you can achieve some really interesting variations in your performance. The workflow is unlike anything else I've encountered; it feels a bit like an advanced tape recorder. The Pyramid is fully polyrhythmic, so each one of its 64 tracks can have a different length and time signature, which really changes things up.
I'm currently on the beta testing out pattern mode, and after this update is completed the Pyramid will undeniably be one of the best hardware sequencers on the market. Although it doesn't feel as robust as its competitors, build quality shouldn't be a concern. With the ability to sequence successfully with such diversity the Pyramid allows you to choose how you want to work; if with mute/unmute states or in a more traditional pattern type workflow (after the update). Although a capable and fun machine, I feel it's still in its early stages, trying to find its identity in the world. Luckily the Squarp Team is very active in their forums and listen to user requests, always eager to improve their product.
Price: 590 € + VAT
PROS: Unlimited Polyphony. CV/Gate Outputs. Powered Over USB. Polyrhythms.
CONS: Workflow might not appeal to all. OS still in development.
SEQUENTIX CIRKLON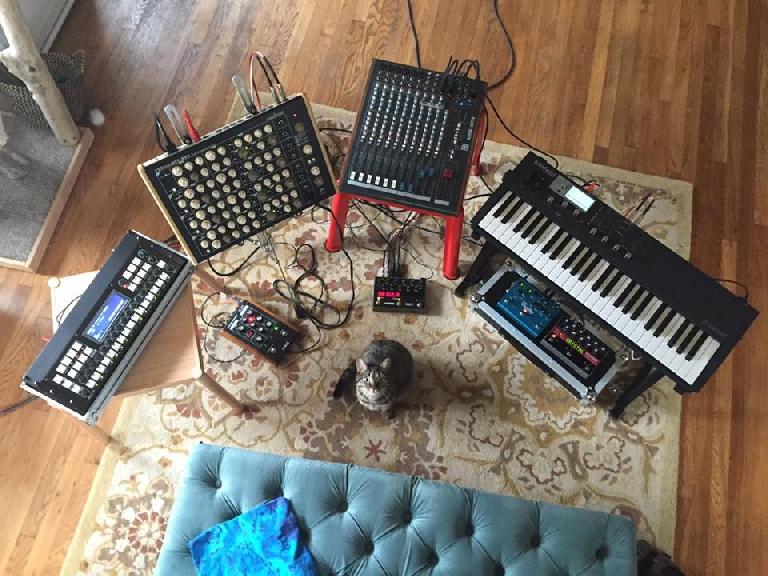 Last but certainly not least, is the Sequentix Cirklon. The Cirklon is consider by many to be the overall best hardware sequencer, but getting your hands on one can be an arduous task. Featuring five independent MIDI INs and OUTs, 19 rotary encoders with push switches, 2 assignable knobs, and 35 integrated LEDs; the Cirklon is really on a whole different level. With 64 tracks, virtually unlimited patterns per track, 6 virtual ports, an optional CV extension with 16 CV channels, 8 Gates, plus the ability to store MIDI CCs and other info for each synth through instrument definitions, the Cirklon is a worthy piece of hardware. Perhaps its finest feature is the Aux Functions, which allows you to create custom MIDI effects.
With a one-year waitlist, it's really up to you if it's worth it, but the few that have it, love it.
Price: £1,175.00
Pros: Flexible. Unique. Easy workflow.
Cons: One-year waitlist. Not as portable as the rest. Not so affordable for the starting musician.
The following are in the upcoming contender list...
AKAI PRO MPC LIVE / MPC X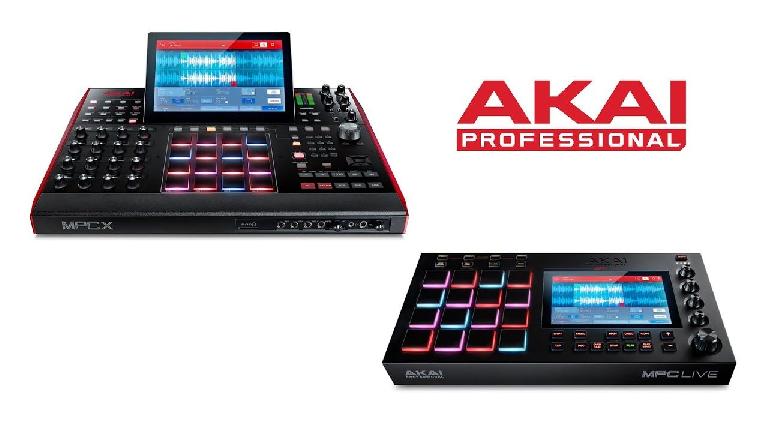 As we eagerly await the MPC Live/X to be released, we hope for some more information on the MIDI sequencing part. We see two MIDI outs in the back of MPC Live, and four on MPC X; so it must sequence external gear, but we have yet to see it in action. If the new MPC sequencer is as powerful as the old MPC Sequencers use to be, this will definitely become a worthy hardware sequencer for the studio musician.
MPC LIVE: MSRP: $1999 / Street Price: $1199
MPC X: MSRP: $2999 / Street Price: $2199
Web: www.akaipro.com
ELEKTRON DIGITAKT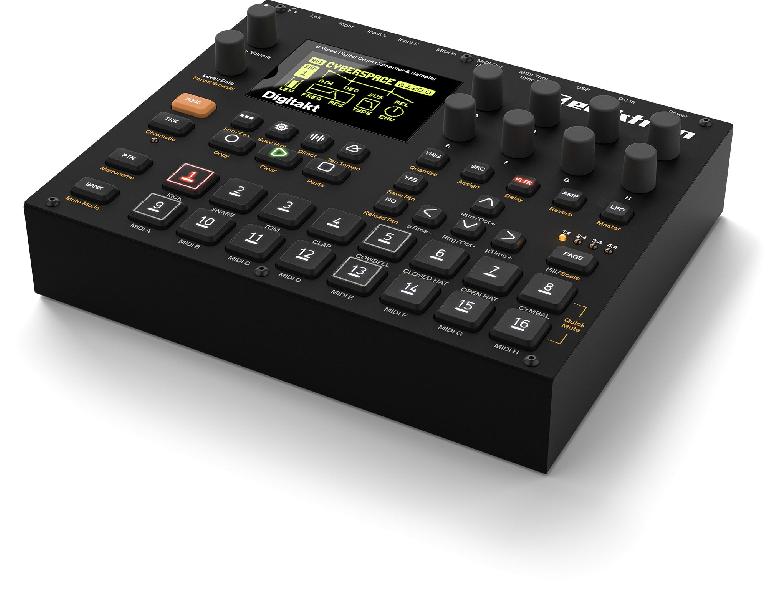 Elektron has been teasing us since NAMM 2017 with their new Digital Drum Computer & Sampler, Digitakt. We have yet to see its MIDI sequencer in action, but if it's at all similar to its predecessors, this will be another piece to consider. With 8 MIDI tracks, each with four note polyphony, plus 8 audio tracks for one-shot samples the Digitakt is like a mixture between the Octatrack MIDI Sequencer and the RYTM Sampling Engine. Hosting a more affordable price tag than any other Elektron piece while keeping their signature features intact make this little guy a great runner-up.
Here's a video from Superbooth 2017 of the Digitakt in action:
Polyend SEQ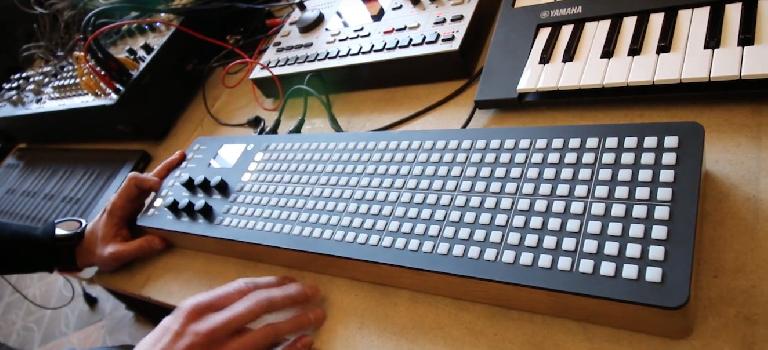 Another upcoming contender is the Polyend SEQ. Made from high quality aluminum and oak, the Polyend SEQ was created with an elegant design that's right in your face. With little to no menu diving and equipped with a wide array of INs and OUTs including CV, the Polyend SEQ is the perfect jam machine. Featuring 32 steps, 8 polyphonic tracks, and 256 patterns the Polyend SEQ can turn composing into something unpredictable. Its laid out step grid will make you rethink linear arranging like nothing else.
So, which is The Best Hardware Sequencer?
To say that one is better than the other would be unreasonable, each of the Sequencers mentioned above do things differently, it really depends on the type of workflow you like or if you need things like CV or Polyphony. The best Sequencer to me is the one you can get your hands on and feels most natural to you. At the end of the day if you do decide to wait a year for a Cirklon, that's a whole year you could be creating music with something else (although some say it's worth the wait). Weigh up the pros and cons in choosing a sequencer that fits your needs, one that can get you from jamming to creating complete songs.