1. Don't Trust Final Mix To Headphones
Of course you should be testing your mix on headphones, because lots of people are going to be experiencing the final product that way. But the goal of mixing is to get a result that sounds great on every kind of device it's played back on. So to just mix on headphones is to not really know what that mix is going to sound like when played back on a hi-fi, or a Bluetooth speaker for example. There are many cases in which you might need to do a lot of your monitoring on headphones, since they don't annoy your neighbours or wake the baby. But you'll only get an accurate idea of the real character of the mix once you have auditioned it on at least one decent pair of studio monitors. There are some high end headphones that are very good indeed for testing mixes on, but you'd be missing a trick by not factoring some speakers in at least for some of the time.
2. Don't Forget That Mastering Is The Real Final Stage
Some people push mixes really hard, the master fader creeping up and up until everything is too loud. In fact, your master fader shouldn't be venturing north of zero. Use that as a baseline and then think about turning the channels in the mix down a little if everything is getting a bit too hot. The aim of mixing is to get a balance of all the channels and a decent overall level, but not to squeeze maximum gain out of the signal. That part comes next, when you master a track. A bit of master buss compression is fine during mixing but remember that you will also be using compression, EQ and limiting during mastering, so it's best not to go overboard with master channel processing at the mix stage. When you have finally mastered, your original pre-master mixes might sound a bit quiet, but that just means you've done things the right way around.
3. Don't Mix Tired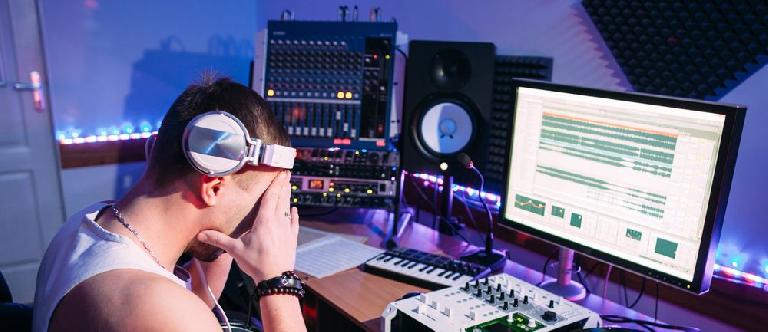 One of the most illuminating musical experiences I ever had was the first time I mixed a record in a proper studio. At the end of a very long day of mixing a track I had convinced myself that the mix was terrible but I couldn't put my finger on why. The very experienced engineer gave me some great advice, to stop and come back tomorrow with a fresh pair of ears. I duly did so and when I fired up the mix the following day, there was nothing wrong with it at all. I had just lost perspective after listening to the same track a few hundred times in a row. This is a real issue and it happens to even the most experienced producer. So if you're losing perspective, have a break!
4. Don't Try To Do Everything At Once
This was another thing I learned the first time I worked in a commercial studio. You're probably used to having a rough mix going as you work on a track: in fact it's almost impossible not to do this. It can be tempting to tweak this endlessly in pursuit of a finished product, but it's not always the best approach. Instead, take things back to the basics. Mute everything apart from the drums. Start by balancing the drums, then introduce the bass. Gradually bring in more elements and balance them each in turn. If you have the option, grouping channels can really help here too. A multitracked drum kit or backing vocals for example can be submixed and then the channels pulled up or down en masse using a group fader. This is a great way to simplify and take control of larger mixes.
5. Ignore Analysers At Your Peril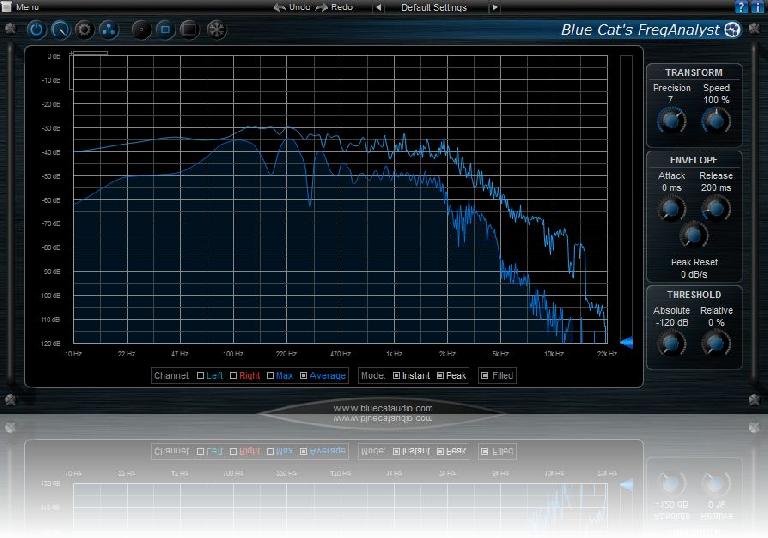 Audio analysers can give you an accurate picture of what's going on. Some, like Blue Cat's FreqAnayst, are even free!
There are many factors that colour and shape audio between it leaving your hard drive and hitting your ears. The quality of your audio cabling, the amps that are powering your speakers, the position of the monitors, the EQ switches they may have and so on. This means that what you hear isn't always exactly the same as what's going on inside the original signal. A good way to get a better grasp of this is to strap an audio analysis plug-in across your master buss as an insert effect. This doesn't alter the sound at all but it can provide you with visual or spectral feedback about what's really going on, before the audio reaches the speakers. It can help you to see for example if the position of your speakers is artificially enhancing the bass, and also identify any phasing issues. You can then compensate for these.
6. Never Forget To A/B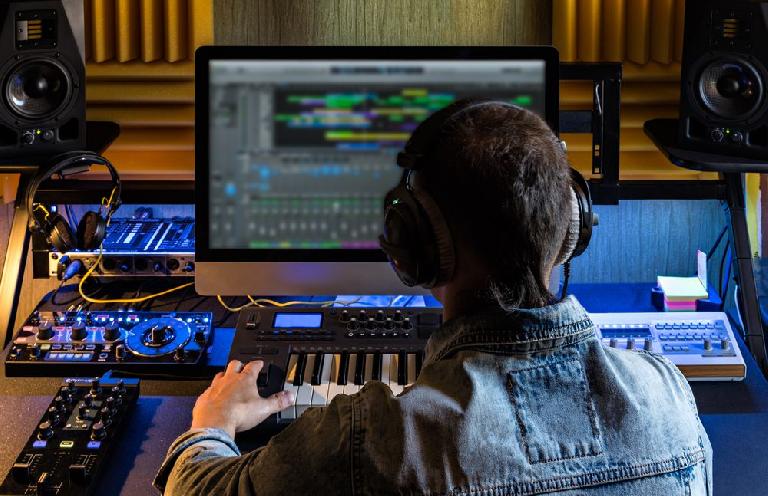 It's always a good idea to have a commercially produced track to hand that is similar to the kind of sound you are going for. Periodically flipping between your mix and the commercial track will help you not to stray too far from the target sound. This could be as simple as realizing you're adding too much stereo width, or not enough. Using reference material is always advisable.
7. Consider Send Effects
Send effects are in some ways a hangover from the days when everything had to be routed through hardware outboard effects. If every track needed reverb you couldn't buy 30 or 40 reverb units, and a reverb unit could only have one setting at once. Now of course you can load up almost infinite plug-ins so this is less of an issue. But one upside to using send effects, particularly in the case of reverb, is that it can help give a coherence to the sound. Let's say you are sending variable amounts of ten or twelve channels through a reverb send. Each track will have a different amount of reverb but that reverb will be of the same style and character for each track. This avoids having lots of different reverb types scattered around a track, which can start to make it sound disjointed.