Roland TR-808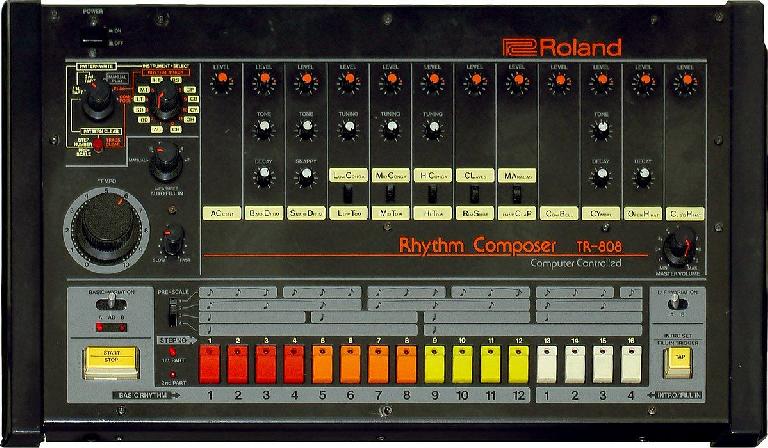 Or the TR-808 Rhythm Composer to use its full name, although hardly anyone ever does. Introduced in 1980, it was one of the first drum machines that let you program your own patterns, and also used analog synthesis instead of samples to generate sound. Somewhat amusingly in hindsight, there were those at the time who disliked its "artificial" sounding drum noises. But of course it was precisely those sounds that would lead it to become a staple instrument in early hip hop and an instrument that has been endlessly imitated in software. Roland even makes the TR-80 Boutique model today, such is the love for this classic unit. Originals are very hard to come by but if you do manage to hear one, they sound absolutely massive.
ALESIS HR-16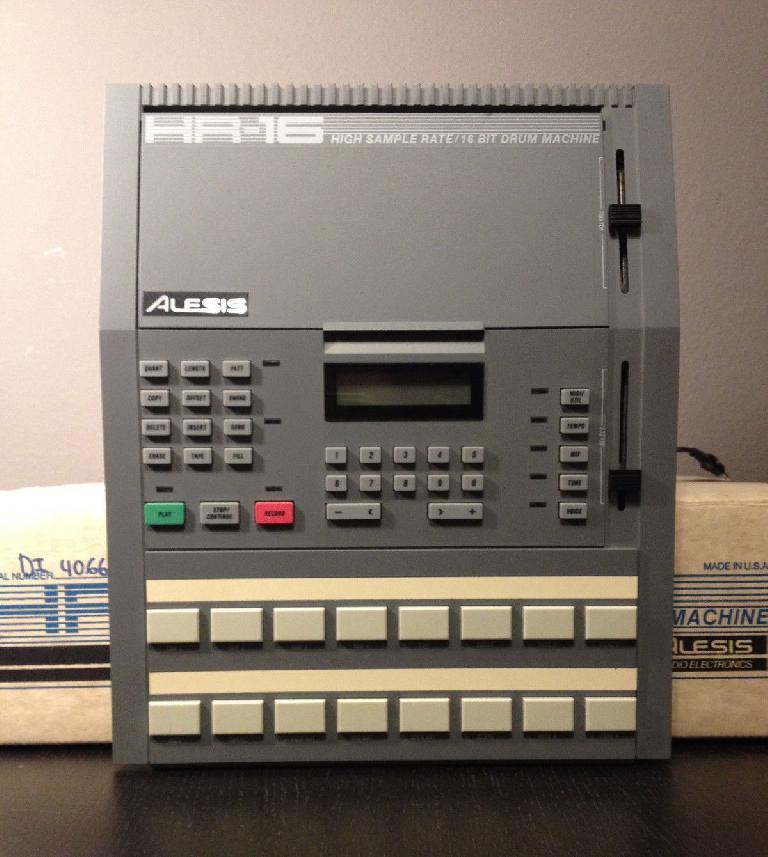 Launched in 1987, this was one of Alesis' first drum machines, although they would go on to make quite a few models. It had 49 sounds comprising 10 kicks, 7 snares and a smattering of others and each sound was a 16-bit sample, which was pretty advanced for the time. With its own onboard sequencer with 100 patterns and 100 song slots, its drum tones could be tuned, mixed and there was 16 voice polyphony - again quite rare for the era. The later HR-16B had more "believable" sounds that found a home in the electronic world, notably with acts including Orbital, Autechre and The Grid.
Linn LM 1 / LinnDrum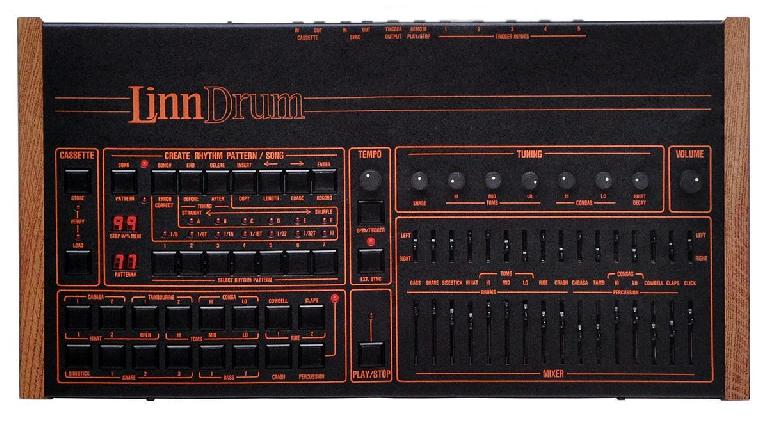 Roger Linn's LM 1, forerunner of the classic LinnDrum which appeared in 1982, was pivotal in convincing producers that an electronic drum machine warranted a place in a serious studio. Using samples of acoustic drums at 28KHz (remember this was many years ago), it featured 12 samples and had 100 memory patches as well as realtime or step programming to let you do your thing. It was also one of the first electronic instruments to feature swing and quantise facilities, which were revolutionary at the time.
The LinnDrum upgraded every aspect of the LM 1, adding cymbals, a complement of new samples at 35KHz and up to 12 sounds that could be played at the same time. Sounds could be tuned, panned and mixed independently and it was user-upgradeable with new sounds. Individual channels could be routed directly out from the rear panel, and there was external sync - though no MIDI. Despite that, it was one of the most widely used drum machines of the 80s with fans including Peter Gabriel, Sting, Prince and many more.
Oberheim DMX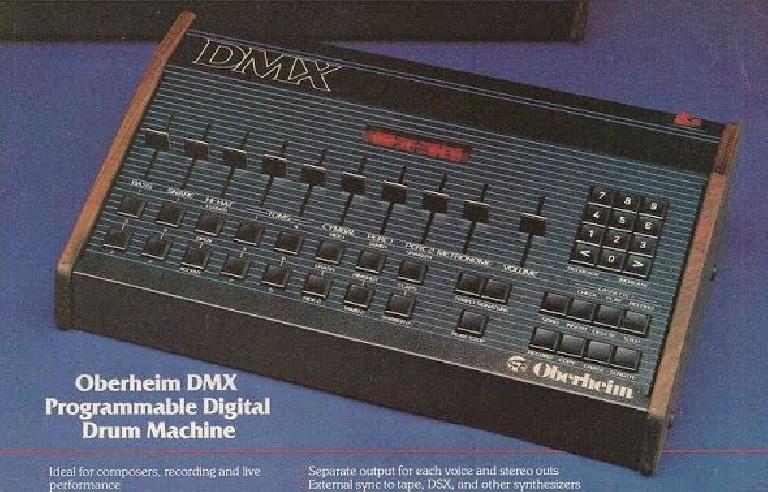 Although Oberheim is perhaps best known for its enormous, room-sized synthesizers, the DMX was a surprisingly easy to use drum machine that employed samples as the basis for its patches. With the ability to handle unusual time signatures, swings and grooves - features that were not widely available at the time of its release - it was much used by hip hop and electronic artists including Roni Size, Run DMC and perhaps most famously on Blue Monday by New Order. 8-voice polyphonic, it also featured individual audio outs for each channel, making it easier to mix. Individual drums could be tuned as well. It also looked a little like a proper computer!
Akai MPC60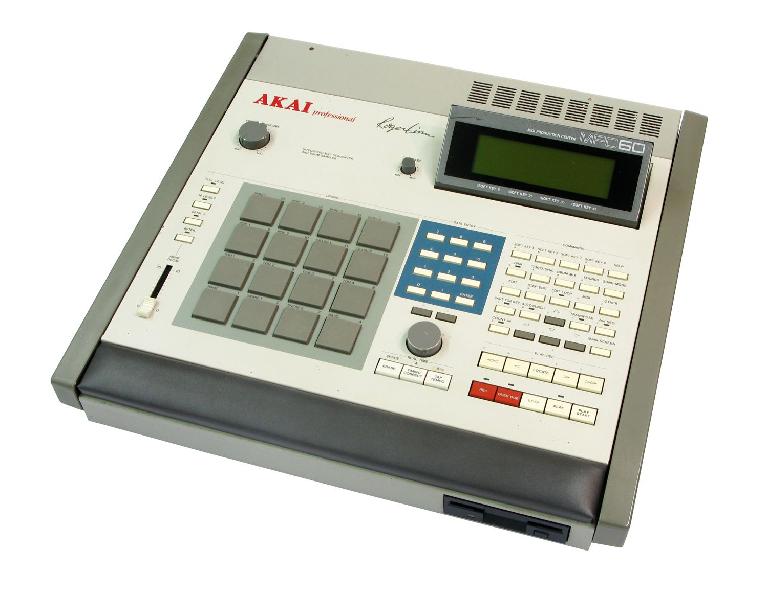 As technology advanced, so did the capabilities of drum machines. AKAI's MPC60 was a stone cold classic staple of the hip hop, rap and r'n'b worlds. Technically it's actually a hardware workstation, with sequencing and sampling built in. Designed by Roger Linn (him again!) it brought 12-bit, 40KHz sampling and a whopping 768kb of memory, expandable to 1.5MB which would give you a stellar 26 seconds of sampling time. To someone raised on computer sequencing it might seem hard to believe but some legendary albums were made on this hardware - DJ Shadow's Endtroducing being perhaps the best known example. With MIDI and SMPTE control as well as 18 voice polyphony, the MPC60 was everything a producer needed on its release in 1988.
Roland TR-909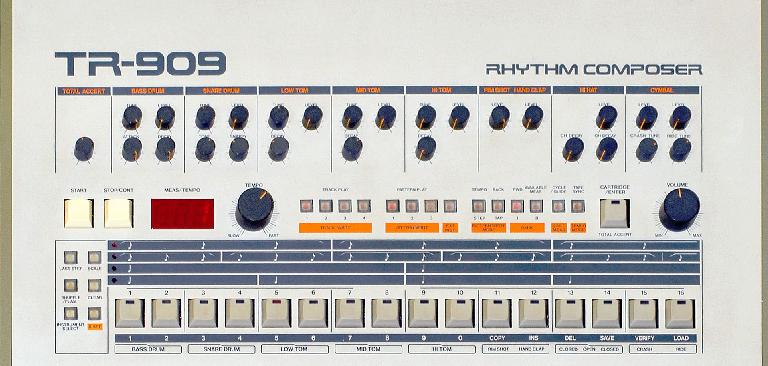 A second entry for Roland, the TR-909 became the sound of house and techno, its snare, kick, toms and other drums being instantly recognisable on any number of albums from the likes of Fatboy Slim, 808 State, The Prodigy, Chemical Brothers and many others. Produced for a surprisingly short time in the mid 1980s, it had a number of features that made it very useful to all kinds of producers. Fitted with Roland's DIN Sync and MIDI capabilities, and with the option to add external memory cartridges and featuring individual channel outputs, it could be used a sound module as well as a standalone instrument for programming and recording. Roland resurrected it as the TR-09 Boutique instrument a couple of years ago.
Elektron Machinedrum SPS-1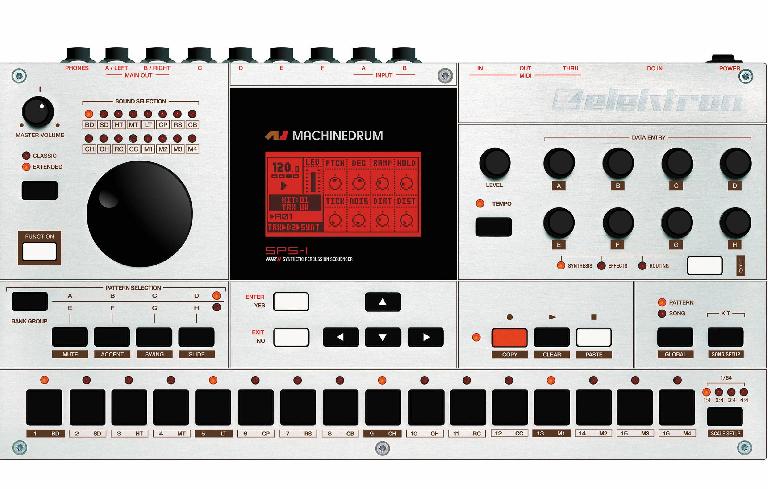 A surprise entry perhaps, but a unique drum machine. Elektron at this time - the turn of the millennium - was making niche, high-end industrial-style synthesizers. Machinedrum has four separate percussion synths inside - a TRX synth that emulates Roland's classic TR-series drum machines, EFM synth that uses FM synthesis, and E12 synth which is a sample-playback synth using sounds from the E-mu SP1200 and Simmons electronic drum machines. Finally the PI synth uses physical modelling to create realistic acoustic drums. A master FX section allows for extensive audio processing and there's full MIDI control as well as external audio triggering available. Although small, it's an absolute powerhouse of drum synthesis and sequencing.