For those of you not familiar with the UAD DSP cards for plug-ins, here is a link that will explain the basics of it.

http://www.uaudio.com/uad-plug-ins.html
Some things need to be stated right up front:
I don't do product reviews, per se so please do not consider this to be one.

I am a UA beta tester and unabashed fanboy.

If you buy a UAD-2 card or Apollo interface, be warned, these plug-ins are sonic crack, you will get addicted. All plug-ins have fully-functional 14-day demos.
The UAD platform is quite understandably renowned for its compressor, EQ, channel strip, and tape recorder emulations. The new 1176 series, Neve, SSL, Ampex and Studer 800 emulations are terrific sounding and very faithful to the hardware, although no emulation is ever exactly the same as hardware, no matter whose marketing hype says that they are. However, there are a lot of native versions that are very good as well, and people can reasonably prefer, or not, one of them to the UA suite.

So let me focus on some vintage items that are unique and maybe not well understood, especially by less experienced users.
Cooper© Time Cube
During the late '70s to early '80s, I was a staff writer for several publishers and did lots of demos for my songs that I sang the lead on. When I wanted a doubling effect, I had to sing the lead another time to match the original. When you are recording four songs with lots of tracks, vocals, overdubs, and mixing in eight hours allotted time, there was simply not enough time to do this well. Nor were the studios set up for using two tape machines to do the ADT (Artificial Double Track) that the Beatles made famous. And there was not yet such a thing as a digital delay.
The answer was this weird gadget that utilized a garden hose (!) to produce a mechanical delay. It sounded great and gave a texture to vocals that really helped them sit well in a mix and I loved it. So when the UA emulation appeared, I could not wait to try it and sure enough, it was "that sound" and with all the added features that an emulation can bring to the table that the original hardware could not. I love it!
http://www.uaudio.com/store/delay-modulation/cooper-time-cube.html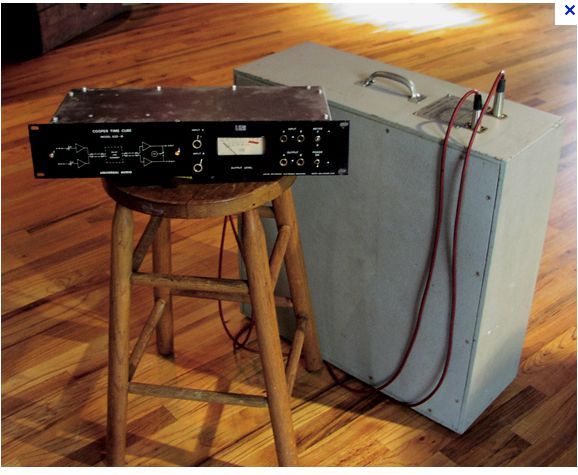 EP-34 Tape Echo
In that same time period, I hired a flutist to play on a Brazilian influenced track that had a lyric about a mythical, magical island. He brought along with him an Echoplex, that I had heard him play his flute through on a gig and it was wonderful. It totally conjured up the feeling I wanted it to convey. It was widely used by guitarists, but it has many uses if you get creative.
http://www.uaudio.com/store/delay-modulation/ep-34.html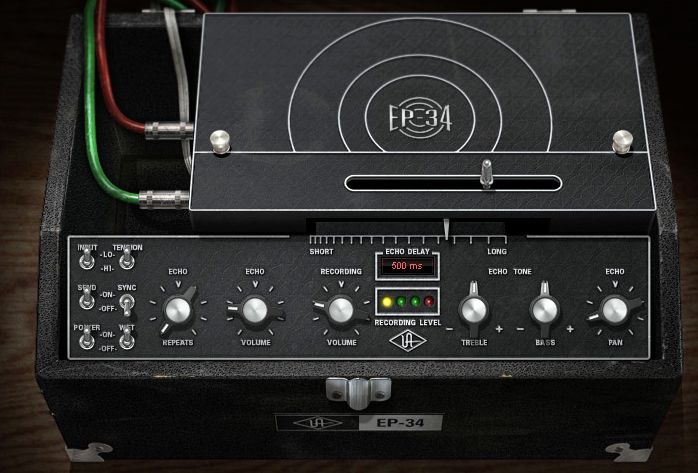 Roland© RE-201 Space Echo
A few years later, I went to a nightclub to hear a singer/pianist, and as I entered he was singing the great Jethro Tull song, "Bungle in the Jungle". His voice had a great sound that featured a kind of echo I had not heard with the spring reverbs we were all mostly using for echo. It was the Roland Space Echo and it did some wild stuff that the singer showed me. It was kind of pricey so I never actually bought one, but I borrowed his for a number of projects and it is a wonderful tool to have an emulation of.
http://www.uaudio.com/store/delay-modulation/roland-re201.html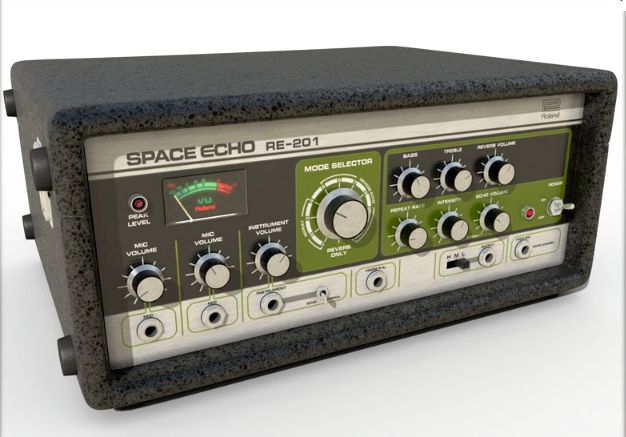 Roland© Dimension D Chorus
This one frequently gets over-looked as it is a one trick pony but IMHO, it is a must have. There are lots of chorus plug-ins out there, including UA's emulation of the Boss CE-1 Chorus pedal, but NOTHING, and I mean nothing, does chorusing that is as subtle and sweet sounding as this and as valuable for making elements sit back in a track. I use it on strings and synths all the time. It's not much to look at, not a lot of bells and whistles, as you can see in the pic below, but trust me, if you demo it, you are going to want it.
http://www.uaudio.com/store/delay-modulation/roland-dimensiond.html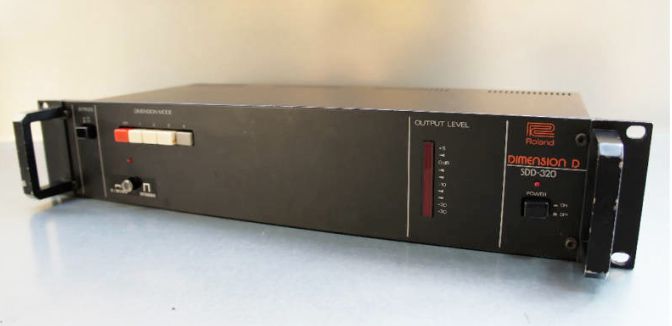 Little Labs© Voice of God
I am still learning how to make the best use of this, but it immediately gives that "whhoomth' factor to bass frequencies on any channel strip I insert it on, like a kick drum, bass synth, or male vocal. If you do hip-hop, metal, or dubstep, I think you will love it. For orchestral simulation work, probably it is not a must have. Still, with a fully functional 14-day demo you might as well try it, what do you have to lose?
http://www.uaudio.com/store/special-processing/little-labs-voice-of-god.html

Precision Multiband
This one is a UA original, not an emulation of vintage hardware. If you are a composer who also happens to be a great mix engineer, you perhaps eschew using a multiband, as many engineers do. But if like me, you sometimes need a little help with your mix, this plug-in, like the smile of the Buddha, "covers a multitude of sins". When you simply cannot seem to get the mix sounding right, simply dial in some presets and chances are very quickly you will get a better result. If you take the time to learn what the thing actually does, so much the better!
http://www.uaudio.com/store/mastering/precision-multiband.html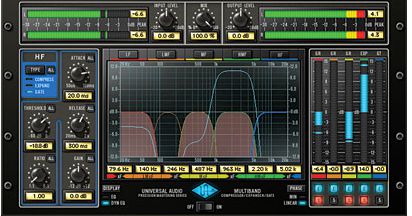 Finally, in passing, let me list some of my better-known favorites:
For me, the Teletronix© LA2A and the new 1176 series, which are a vast improvement over the original 1176 emus IMHO, are my go to compressors.
But when your credit card yells "help", don't say that I didn't warn you.