Hey, you can never have enough gadgets right? Here's five gadgets that have caught my eye as a guitarist!
Spider Capo
This isn't really a new idea but this product seems like the best implementation and design I've seen by far. The SpiderCapo (or partial Capo) is a neat little device that can Capo individual strings. This can open up all sorts of compositional and creative ideas by allowing you to create open-like tunings.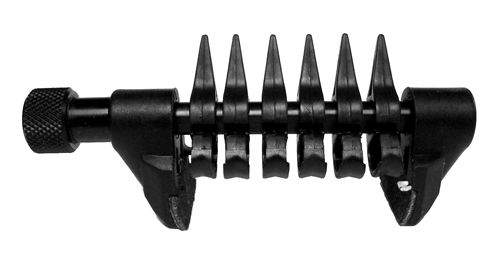 The reason it looks so cool is that it seems to be easily changeable on the fly. There's a fair few videos of people using two at a time to create more complex open chords and bass notes.

They have a cool add on (http://www.spidercapo.com/spidercapo-accessories.html) that also allows you to create harmonics.
Tronical Tune
Remember when the Gibson 'Robot' guitar came out that could tune itself!! We all went ''WOW!!" or "That's for idiots!". Well Tronical were the clever people behind the tuning system and like it or not it is quite cool!
They've now developed a version that can be retrofitted to most popular guitar brands. You can now flip between any open tuning or key in seconds! Or just tune up!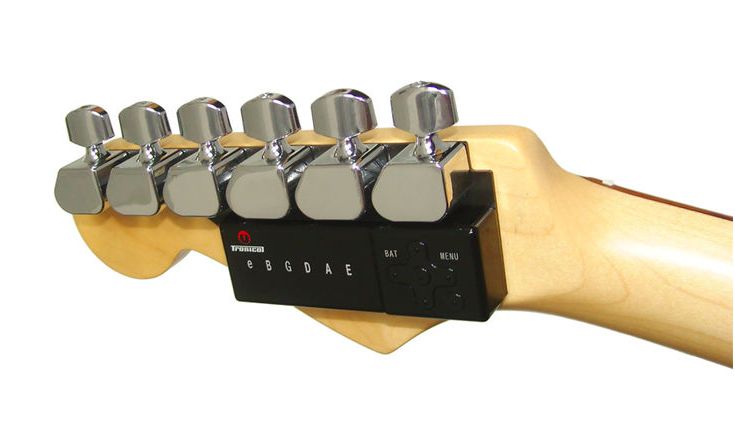 Roadie Tuner
I have to give an honorable mention to the Roadie Tuner which is up on Kickstarter at the moment. This is a winding device that stops once the string is in tune. It works in conjunction with an iOS device (for open tunings) and looks promising!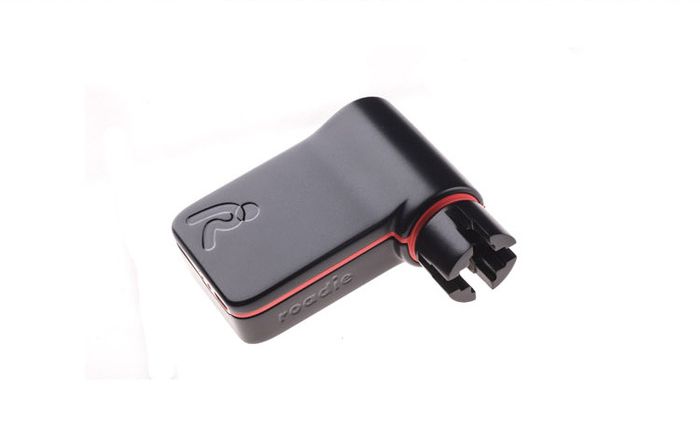 String Stretcha
The String Stretcha combats the problem of new strings settling in. You probably stretch your new strings by hand but this can be inconsistent along the string.
Running the String Stretcha up the string a couple of times evenly stretches the string giving you a nicely in tune guitar straight away!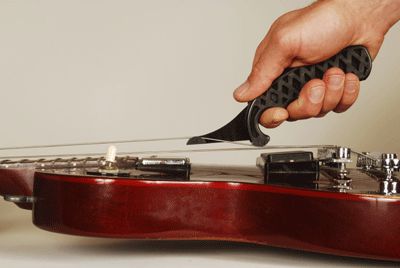 If Prince thinks it's cool then you should probably try it!

Hammer jammer
The Hammer Jammer is one of those inventions that when you see and hear it you think, "That's brilliant!!". It fits onto your guitar and basically provides what are essentially a set of piano hammers. This creates a really cool percussive sound.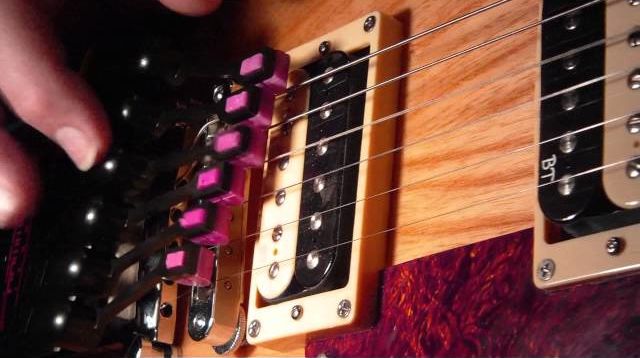 If you want one you'll have to wait though. They've sold out!!

Super Vee Mag Lok
Anyone with a guitar with a tremolo arm on will know this problem. The problem is that when you bend a string (or a double stop bend) the tension pulls the tremolo block forward and makes all the other strings slightly flat. It's annoying!
The clever folks at Super Vee have come up with an answer in the Mag Lok. It's easily fitted in minutes (I have one) to any tremolo set up and uses rare earth magnets to stop the block being pulled forward. As soon as you move the bar the magnets are forced apart and the arm works as normal.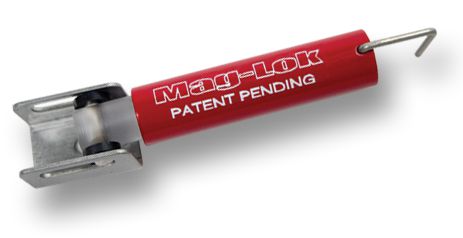 It's pretty genius!!
Got any more? Share them below in the comments!