Hey, you can never have enough gadgets right? Here's five gadgets that have caught my eye as a guitarist!
Spider Capo
This isn't really a new idea but this product seems like the best implementation and design I've seen by far. The SpiderCapo (or partial Capo) is a neat little device that can Capo individual strings. This can open up all sorts of compositional and creative ideas by allowing you to create open-like tunings.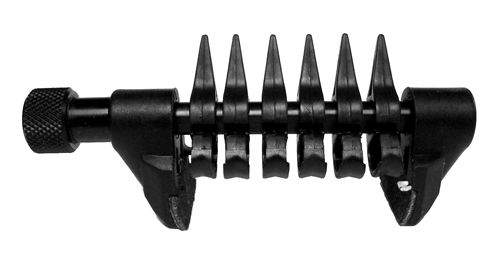 The reason it looks so cool is that it seems to be easily changeable on the fly. There's a fair few videos of people using two at a time to create more complex open chords and bass notes.

They have a cool add on (http://www.spidercapo.com/spidercapo-accessories.html) that also allows you to create harmonics.
Tronical Tune
Remember when the Gibson 'Robot' guitar came out that could tune itself!! We all went ''WOW!!