After Apple unveiled the new MacBook every other music and DJ blog seemed to focus on why the new MacBook wouldn't be suitable for music makers. There were valid and obvious points like its mobile low-power CPU amongst other factors. So, just to confirm and state the obvious, yes the MacBook Pro is still a way better machine for musicians.

Few sites have touched upon the new invention from Apple which made its way into the MacBook and the updated MacBook Pro 13". Having played around with the Force Touch trackpad, I'm convinced Apple have something which will eventually become a useful tool when performing and producing music.

The beauty of Apple's Force Touch trackpad is that this pressure sensitive pad is controlled by software, and it can give you haptic feedback when performing certain tasks. For example, when aligning / snapping an object in Apple's Preview I registered a subtle "force" back. It's exciting how this technology can be used for visually impaired musicians too. Haptic feedback could be a defining moment with making music software more accessible.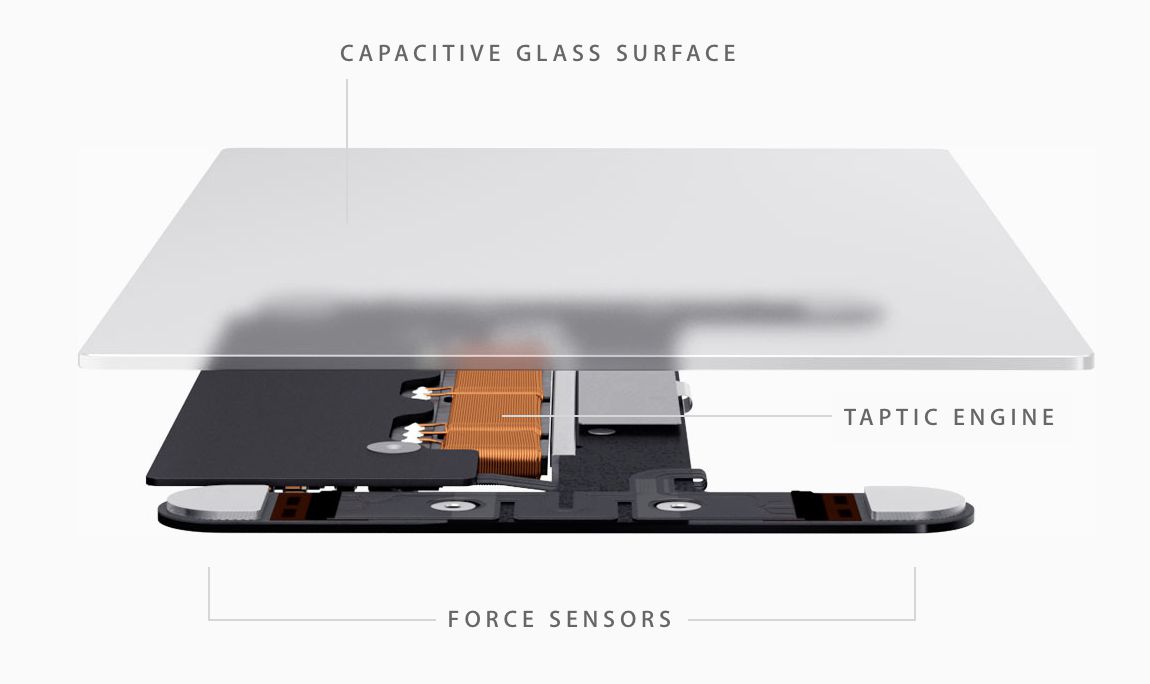 Then there's the ability to draw thicker or thinner bush strokes depending on how hard you press on the trackpad. (Again in Preview).
So imagine how, once software developers incorporate it into their plans, the Force Touch trackpad could be used for making music… here's some ideas. Do add your own in the comments below.
1. Velocity Sensitive On-Screen Keyboards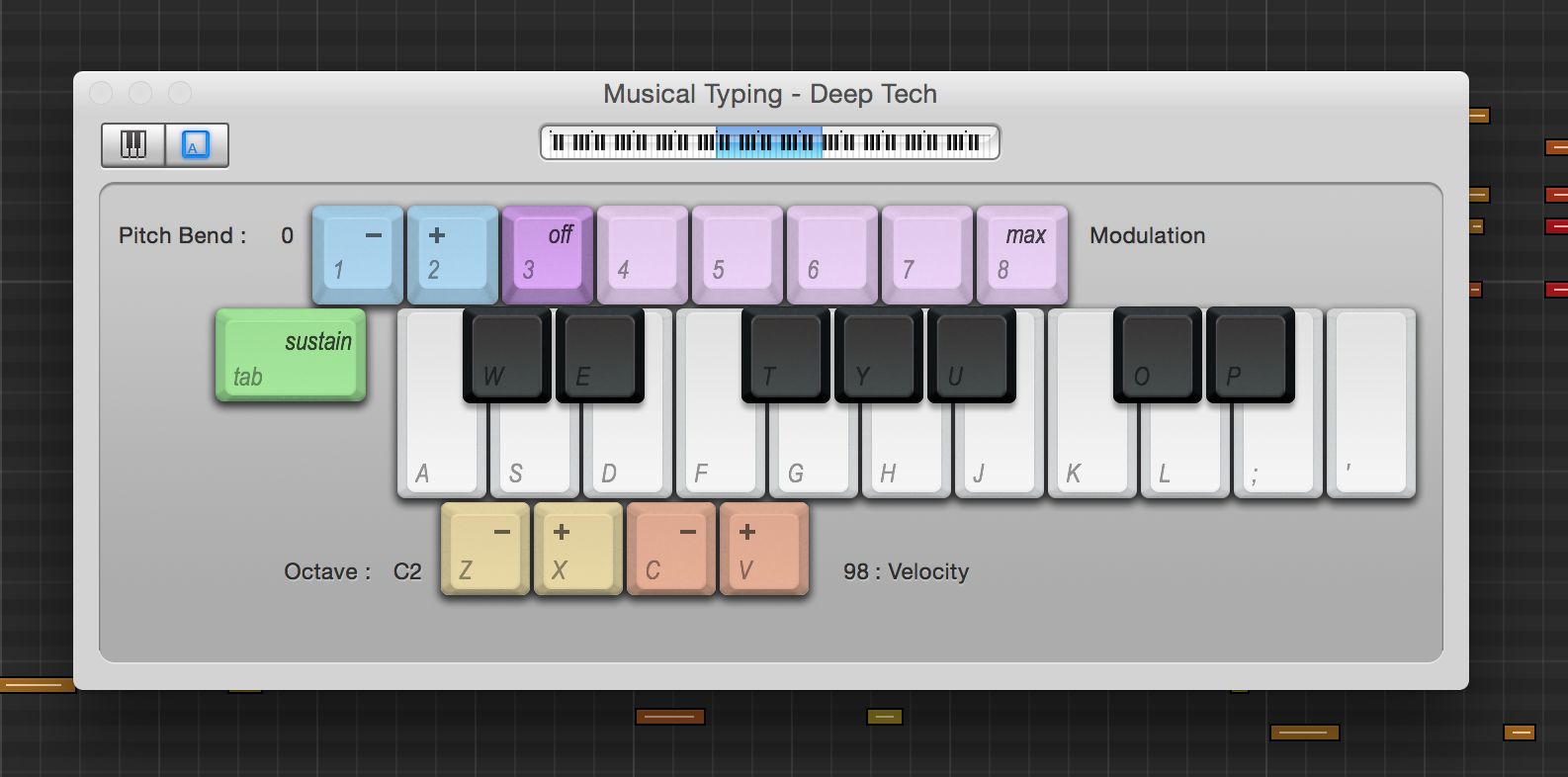 As the Force Touch trackpad is never going to be as wide as a 25 key keyboard, it's unlikely to be desirable to map it directly to an on-screen keyboard. However, many on-screen keyboards like in Logic Pro or GarageBand allow keys to be pressed via Trackpad or mouse. I expect to see developers supporting the pressure sensitivity feature so we can play velocity sensitivity notes in the near future.

2. Programming MIDI Just Got Easier

Following on from the above, let's imagine programming beats and whatnot as MIDI note events in the Piano Roll / MIDI Editor. Using a regular trackpad you'd need to click to create a note on the pitch lane… then perform an additional function to adjust the velocity of the note, or the length of the note.
A Force press could potentially be used when creating your MIDI note to adjust the velocity… or the length of the note. You get the idea.
3. Transport and Scrubbing

QuickTime X already supports the Force Touch trackpad, and although it took me a while to get used to, I can see the benefits of using more pressure, and less pressure, to adjust the playback speed and forward/rewind speed in our DAWs.
Additionally, when editing audio. again, for example in Logic Pro X, there are set scrubbing speeds. It could be useful if the Force Touch trackpad could control the amount and function of scrubbing audio in one go with one finger.
4. DJ Scratching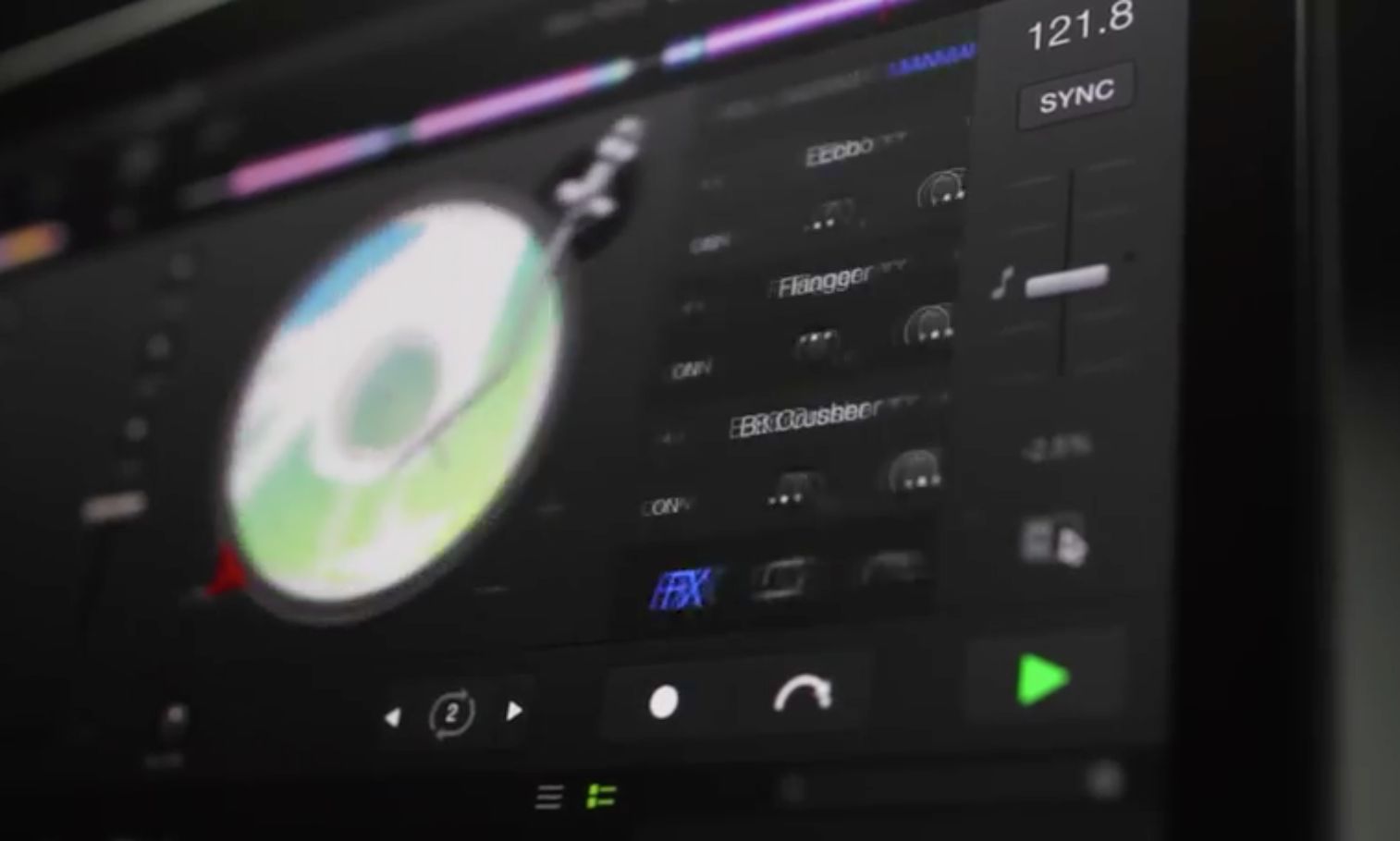 While many DJ apps are shifting focus from showing spinning records to waveforms, the vinyl idiom still exists and continues to prove popular. Some apps like Algoriddim's djay Pro use both. I'd love to see Force Touch trackpad support for a DJ app on Mac where users can implement traditional swipe, scroll and rotate gestures to control the playback of the spinning record and use the pressure sensitivity feature to emulate the force we'd naturally put on real vinyl. Would work great for scratching.
Perhaps a Force-click on a waveform interface could create cue points… there's tons of potential here.
5. Drum Pad / Beat Machine

Much like on-screen keyboard's being able to take advantage of pressure sensitivity in Force Touch trackpads, a drum pad or drum rack could also benefit in allowing you to program beats at different velocity sensitivity values nice and quick.
Now imagine splitting your trackpad into 4 or 6 segments. Each is mapped to a drum sound in your drum rack or sampler. Let's also imagine there's been a way to convert these virtual "pads" to MIDI... suspend belief for a few more seconds while you tap away on the trackpad as if you were doing so on an MPC, Maschine or Ableton Push. Imagine also the haptic feedback could be increased (it's software controlled after all) and we might have a capable MIDI controller built right into your MacBook Pro...!
May the Haptic Force Be With You
Of course, these are all ideas. We'll have to wait until the Logic, Cubase, Ableton and other DAW teams figure out how (and if) the new Force Touch trackpad can be made useful with their software. Sure, the new trackpad will never replace dedicated external controllers, or even an iPad, but it could become another way to improve the workflow of the modern producer and DJ.
If you'd like to try out the Force Touch trackpad, head over to your local Apple retail store and ask to demo the new MacBook Pro 13".
Find out more about Force Touch trackpad at
Apple.com
.