Find out more about Komplete Kontrol S-Series from the NI here.
Read our complete review of Komplete Kontrol S-Series here.
Tip 1 - Build Custom Maps
NI's free downloadable Controller Editor application works with many of its hardware products and lets you create custom MIDI maps. Hardware like Maschine and Komplete Kontrol can work in General MIDI mode as well as in NI's own integrated modes so you can use them with any other software or hardware. It's really easy to use: just connect the hardware and fire up the editor then make assignments from the panel on the right and save the results as a template that are stored on the keyboard itself.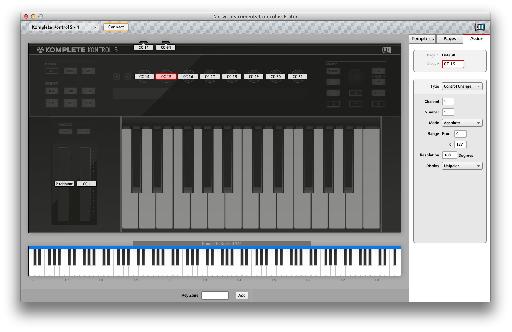 Tip 2 - I see Colors!
The Light Guide features of the Komplete Kontrol hardware tie in with some instruments in Komplete 10 and also some Kontakt instruments from Komplete 9 if they have had the latest updates applied. In this example you can see an instance of Polyplex'"a new drum instrument'"with each of its sound slots assigned a color. These are mirrored on the lights of the keyboard so you can instantly see which key will trigger which sound. This also works with some Kontakt maps so you can see which keys are modifiers, triggers, switches and regular notes.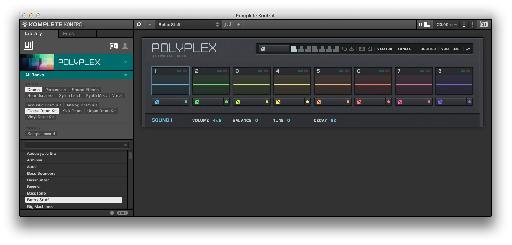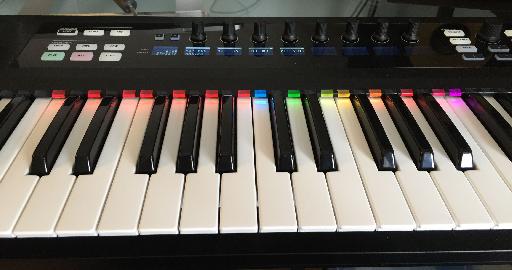 Tip 3 - See the Light
Speaking of Light Guide, the scale and key features of Komplete Kontrol can also give you some visual help when you use the chord, easy and arpeggiator modes. If you put the keyboard into a mode where it is changing the mapping of the keys, this will be reflected in the lights above the keys. So in this example, I have switched the keyboard into Easy key mode and the scale of C and also activated Chord mode. The keyboard has deactivated all the black notes (the '