The original flash of inspiration is often regarded as such a moment of beauty for a songwriter, composer, artist, photographer, or any other creator, that they often find themselves unable to hear anything outside of that initial spark of inspiration. And while there is always amazing power in the initial inspiration, if you don't allow your song to evolve, the song will ultimately stagnate and may never even reach the ears it's meant for. In this article, I'd like to cover five major roadblocks in song creation, and tips for getting through them!
1. Clinging to Sounds, When there are Others...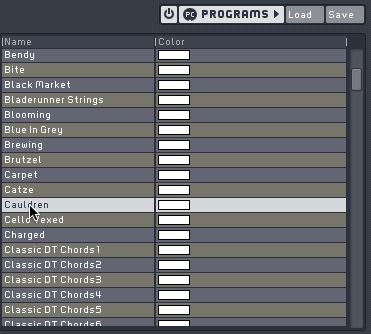 As a producer and an artist, I've run into this one a lot! Once you hear a melody played with a certain patch, instrument, or sung a certain way, you just can't hear it any other way. And while it may seem important to hold on to the initial vision, there may be other alternatives... Even when you can't hear them. When this phenomenon occurs, and you really do want to see past the perspective of a certain melody, most likely you have been working on this song too much. Taking a few days off, and then coming back and trying some new patches would be the most obvious answer. Or even better, see if you can get a friend that plays another instrument to give your melody, or entire song a try!
2. Stuck on Certain Lyrics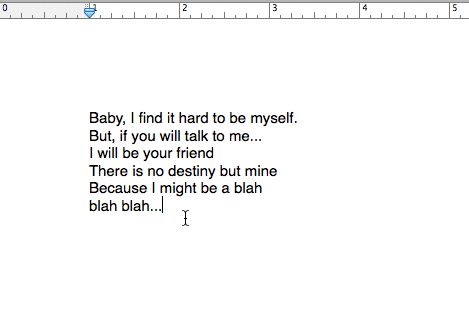 There's nothing more frustrating, at least to me, then writing a song you love, and then discovering that the lyrics don't quite jive with the music. While the answer to the cause is obvious, not many people want to look into surgically rewriting lyrics. My advice: Put that song on your iPhone, iPod, or Android device and take it on the subway with you, on your walk to work, or in your car. When you explore new environments, you open yourself up for new influences, new perspectives and even new sounds and words, from people in your new, chosen environment. Listen to your track for a while in parks, crowded coffee shops and even on a plane. When you feel like you can hear it clearly without the music, let it flow through your mind on its own. After a while, you may start to notice that you've found new words, and maybe even a new cadence. Now, just make sure you've got a way to record your new take, or idea! Voice recorder!
3. Unable to Trim the Fat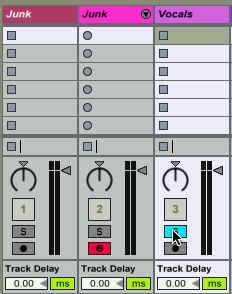 In my experience, one of the biggest hold ups to keeping a song from successfully finishing my writing phase is too many parts. Computers, synths, and workstation synths give you access to endless sounds and tracks. But, sometimes endless is too much! When you reach a state where you can no longer tell which tracks are really essential, it's time to start soloing. Start by soloing your main vocal track, and then as you go along, solo in some of your basic building blocks like drums, and then bass. By going back to your foundation, it's easy to hear what's missing, and what isn't needed. Once you've got the foundation of your mix sounding great, with drums, bass and vocals, everything else becomes a lot easier.
4. Is it Still In Time?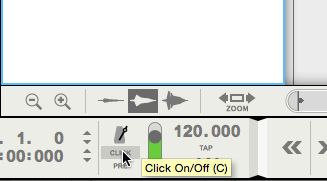 Sometimes, especially when working with third-party recorded loops, or live instruments, or even just pure a-cappella, it's easy to forget that the computer has a sense of timing, just like you. And, if you and the computer are not in time, your song is not tight... Most likely. Sometimes, when songs are not sounding right in certain parts, turn on that metronome, isolate a few tracks, and see how close your instruments and vocals are to your click track. Odds are, if the click is out of time with your drums and vocals, it's out of time in other places. Tightening up a track, usually means cleaning up timing errors, and nothing is more accurate than a computer for this. Granted, too much focus on the internal metronome might create too much rigidity, and may lose some of the track's humanity. But if you have a whole section of a song that is slightly out of time with the rest of your track, then timing is the least of your worries.
5. Do you Even Remember What This is About?
Sometimes when you've been laboring over a song for a long time, you can eventually forget why the song is special, in the first place. When you've reached this place, you've got no other choice, it's time to sit down with those lyrics and really trying to get back into a place where you can feel what's being sung, and played. It's in these moments that you really do need to facilitate an environment where you won't be disturbed and you can also seriously allow yourself some vulnerability. Crying and experiencing darker emotions isn't always easy for some people. But, for an artist, it's essential. And, if you aren't feeling anything from the music you created, then you probably have experienced some kind of emotional block, due to too much work, too much partying, hanging out with fake people and losing touch with yourself. Light a candle, pull out a bean bag chair, and get ready to sit a while. Clear that mind and really ask yourself how you are doing and feeling. You might even think about a nice, hot shower, or (my favorite) and Epsom Salt bath. Once you know you are nice, relaxed and feeling good about the world, jam that track out and listen to it with real objectivity. From here, just let your imagination run wild.
Conclusion
It's hard when you are sitting on a song that you know is going to blow some minds. But there are a lot of strange inconsistencies and bland parts that detract from the final piece. By relaxing and going back to the beginning, it's much easier to observe what's important, and what isn't within your song, life and world.