#1 - Don't Limit Your Options
Just because these are labeled digital Guitar and Bass processors doesn't mean you can only use them on those instruments. In fact, it can be even more interesting to route different sound sources through them—things like vocals, keyboards and drums. Take advantage of Reason's routing capabilities to only send specific parts of an instrument through a fuzz effect for example. Just process the snare and leave the rest of the kit clean and you have a more unique drum sound. The same applies to REX loops: send some slices through processing but not others.
#2 - Submit Your CV
Around the back of the modules in addition to audio outputs you'll find some CV input controls. There's Gate, Gain and Volume on the Guitar amp and Drive and Volume on the Bass amp, each with a variable control. By sending CV signal from a different module you can modulate these parameters in realtime for a more dynamic overall effect. One example would be to use the slice gate output of a Dr Octo REX to control the Gate input of the Guitar amp and thus open and close the gate in time with the playback of the slices.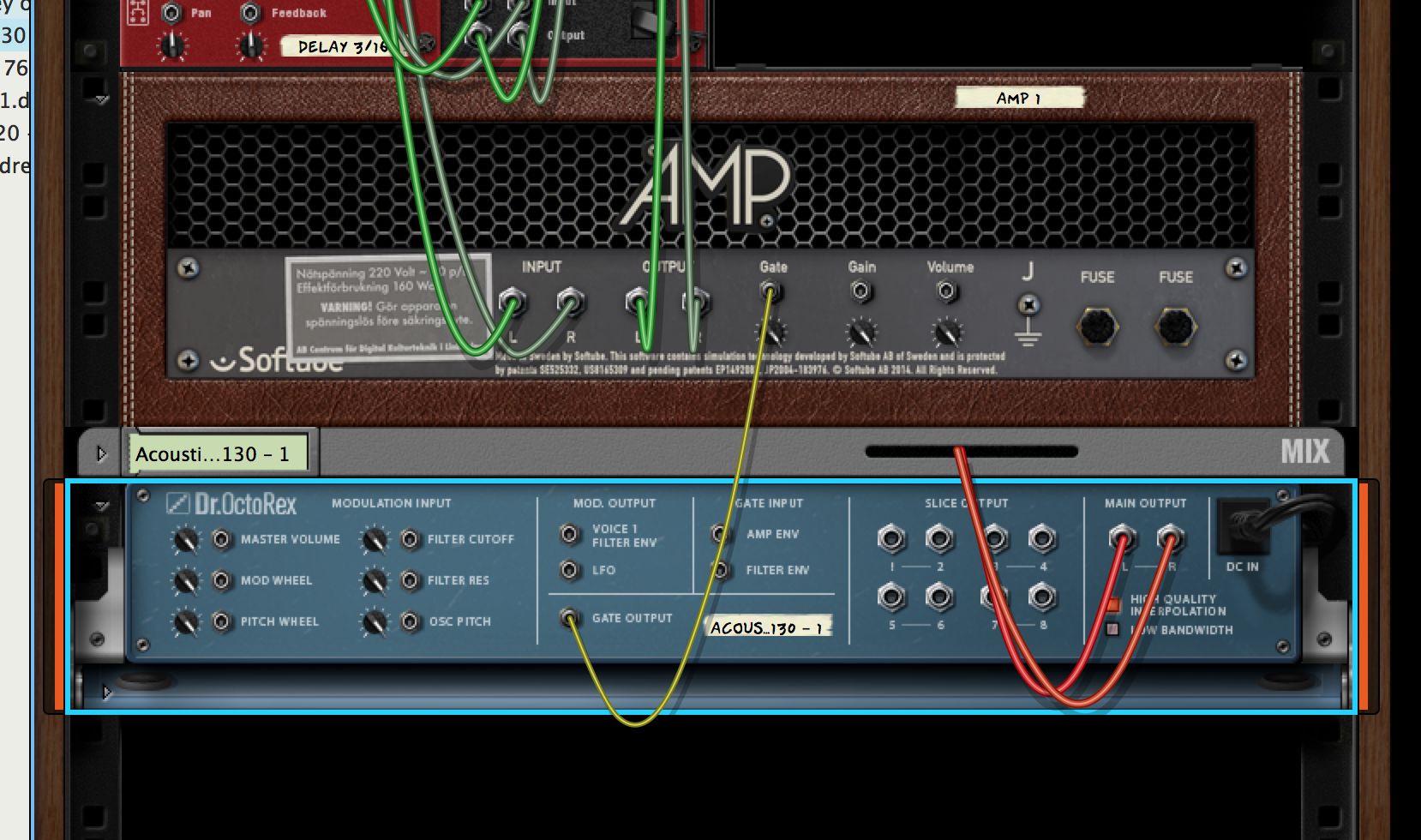 #3 - Break Out the Synth Bass
The Bass Amp module has pretty basic controls, just like a real bass amp. You can play with amp and cab types as well as drive levels and EQ. It's great on bass guitar but also consider using it on bass synths. Since it's designed to add extra weight to any low end signal, it can be used to get a more earthy and organic texture for any bass, not just one sampled or recorded live from an actual bass guitar.
#4 - Get Automated
You can automate the controls of the effects as you'd expect but you may not have realized that this applies to amp and cab selection as well. Right-click on a module and choose "Create Track" and it gains a sequencer track meaning it can now record automation. Play back and record while changing amp or cab models on the modules themselves and they will be automated. Since each change is a step rather than a gradual change they are displayed as jumps and not ramps, but can be easily edited by double-clicking on the automation clip. Have fun by changing amp and speaker models mid-track.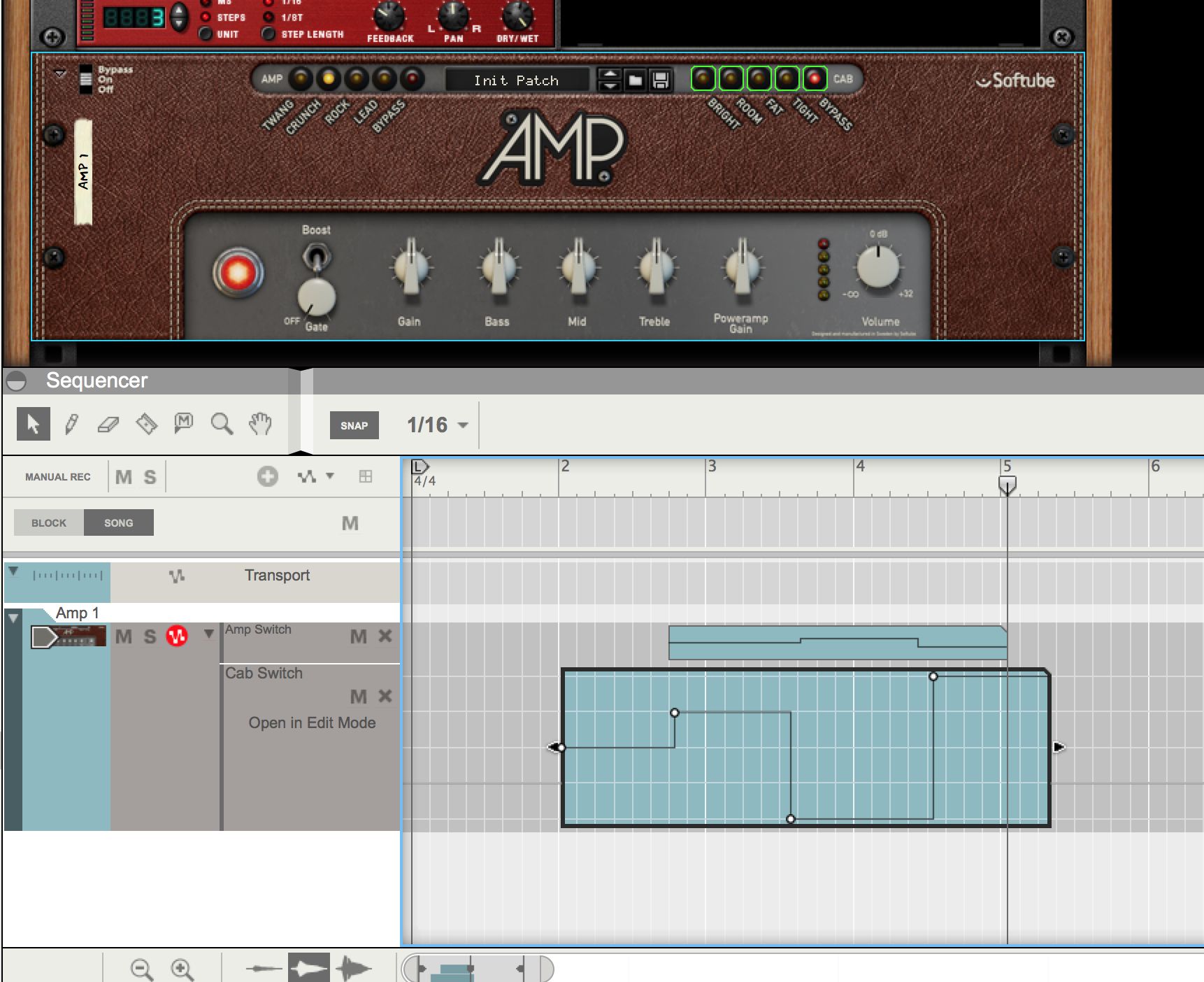 #5 - Render Tracks Down
Much of the time you will probably want to keep your effects virtual so that they can be modified. Of course this means your original take is clean, but occasionally you might want to render an effect down, say before converting it to a REX loop or for timestretching special effects. To do this, select the clip and track you want and go to File > Bounce Mixer Channels. Select the track you want to bounce then select Bounce To : New Tracks In Song. A version of your clip will be rendered to a new track internally inside the project and the original will remain audible and editable unless you mute or delete it.