1. IK Multimedia iLoud Micro Monitor
The iLoud Micro Monitors really are small - and you won't believe the depth of the sound that comes out of them. Internal DSP manages crossover and frequency response, while internally there's 50W RMS of bi-amped power. Straddling the worlds of studios and portable music-making, they have multiple wired connectivity options as well as Bluetooth, and can even be mounted on mic stands.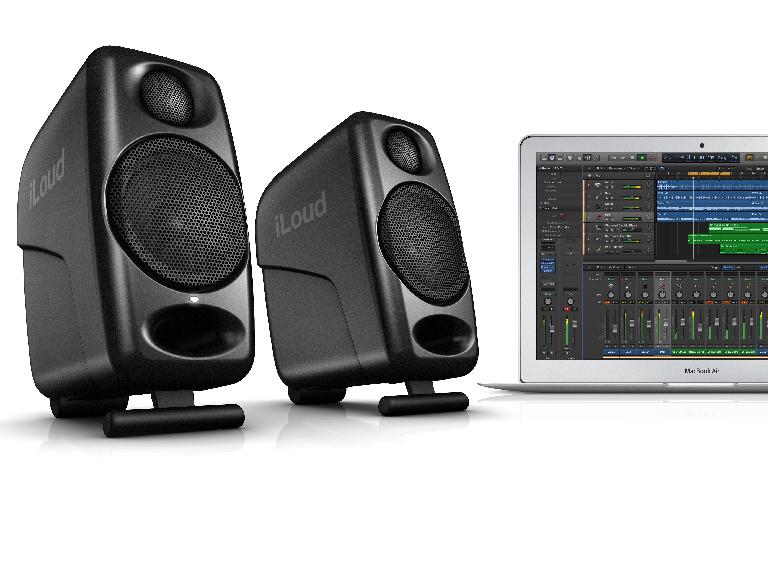 2. Yamaha HS5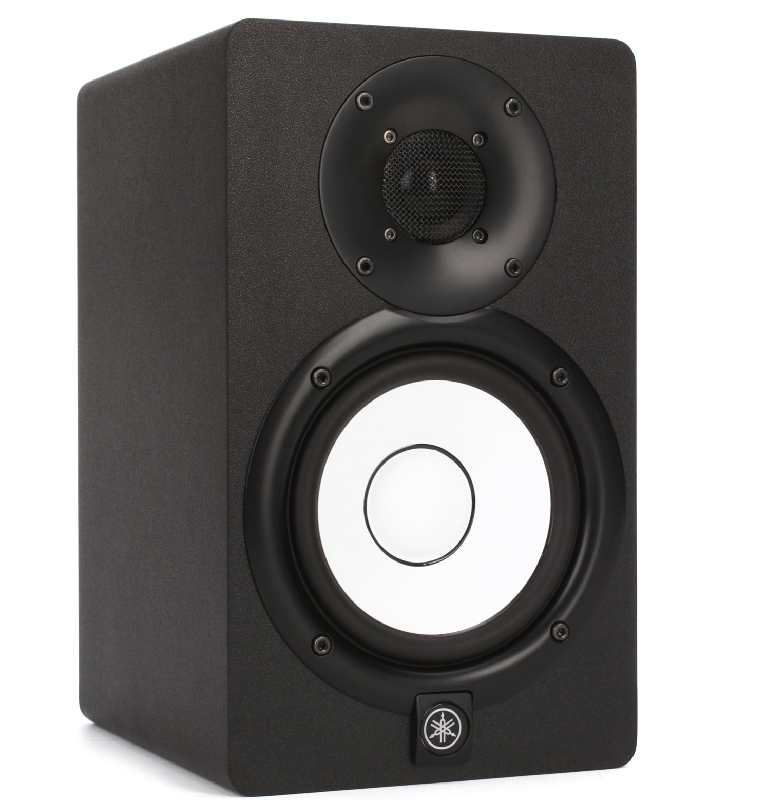 Modelled after Yamaha's legendary NS10 monitors, found in countless studios around the world, the HS5s sport the same iconic white woofer - a 5 inch cone, together with a 1 inch tweeter and twin built-in power amps supplying 45W to the cone and 25W to the high end driver. You also get room control and high trim response to tailor the speakers to whatever space you happen to be in - even a control truck. These are excellent all-rounders at a sensible price.
3. KRK Rokit RP7 G4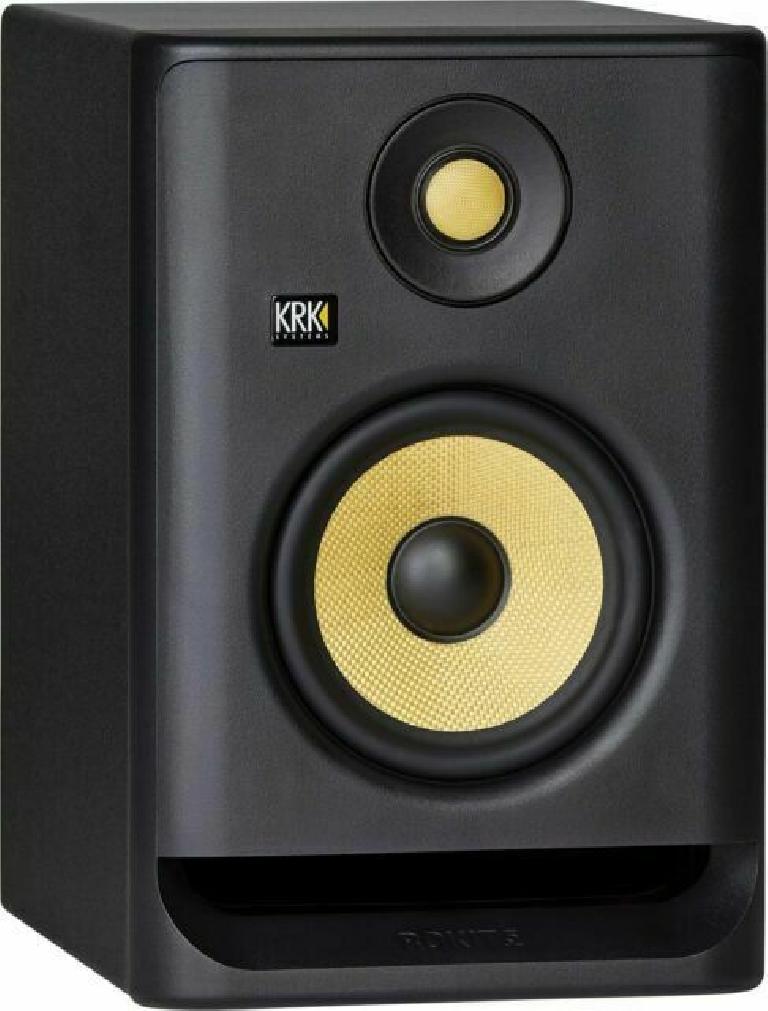 KRK's instantly recognisable yellow and black designs are just half the story - their monitors are much-loved for their capabilities when it comes to monitoring and mixing electronic music. With a 6.5 inch Glass aramid woofer and 1 inch glass aramid tweeter, the amps deliver 48 Watts to the tweeter and 97 to the woofer for a total of 145 watts - more than enough for most producers. A frequency response of 42Hz - 40,000Hz and a max SPL of 110dB mean plenty of power, plus there's an internal brick wall limiter and 25 DSP-powered graphic EQ presets accessible via a companion smartphone app.
4. ADAM AUDIO T8V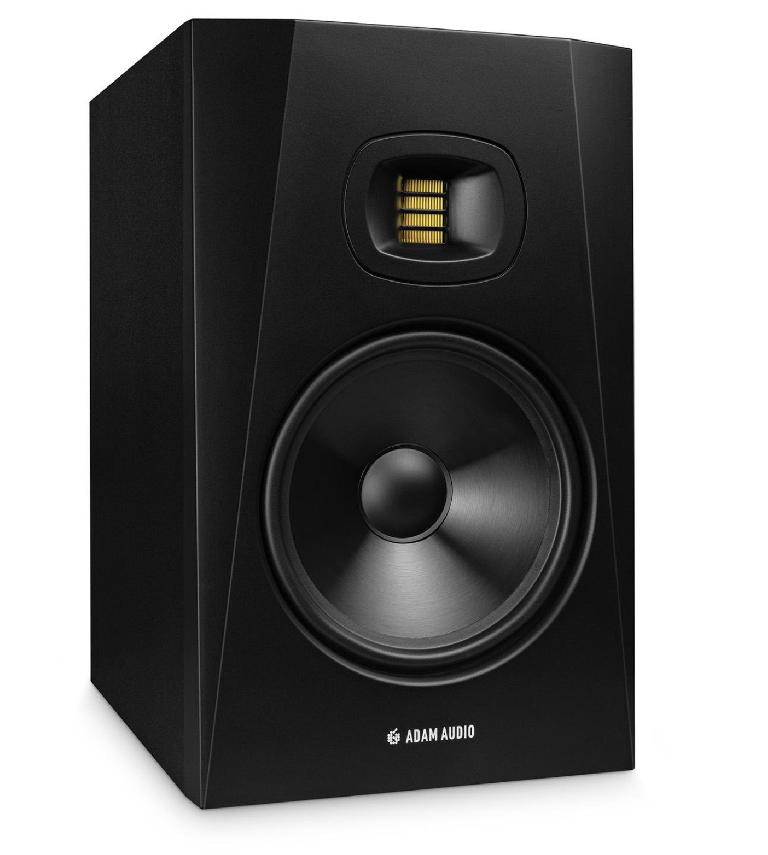 Adam Audio has made great strides in bringing its high precision monitors to a wider audience with a series of more affordable models and the T8V is the latest and greatest. With an 8 inch polypropylene woofer and U-Art accelerated ribbon tweeter, it has an upper frequency range of 25kHz and a low of 33Hz, assisted by its large, rear-firing bass port. Internally you'll find 90W of class-D bi-amplification. These should be able to handle pretty much anything you can throw at them.
5. Genelec 8010A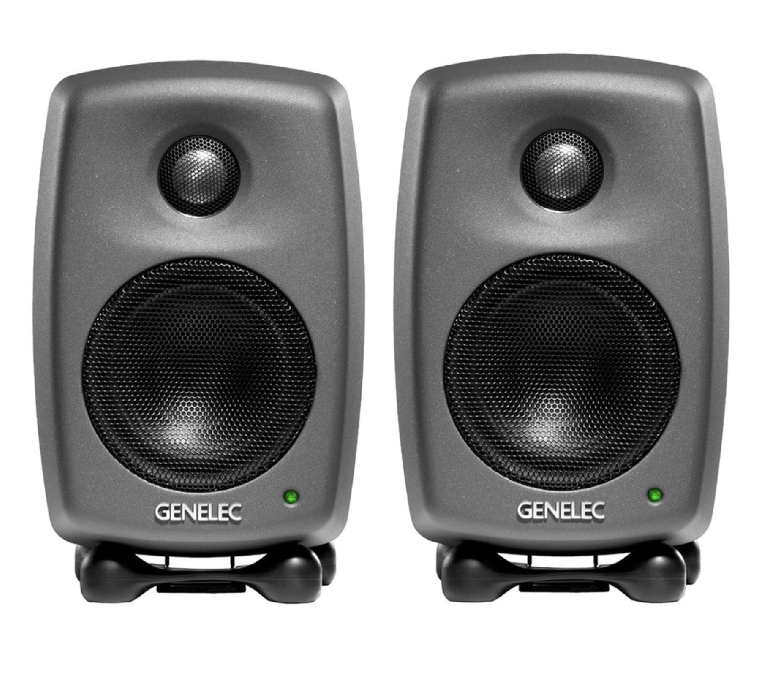 Delivering more punch than you would expect from their diminutive size, the 8010As have a total power output of 50W split across its 3 inch cone and 0.75 inch tweeter, delivering a legendarily flat frequency response from 74Hz to 20kHz. Designed for more compact studios - though equally at home in larger ones - they bring the character of the 8000 series to a much smaller footprint and can be paired with a subwoofer for even greater bottom end extension.
The right studio monitors are important... but knowing where to place them in your room is even more crucial to achieving a good mix. This video course on
Acoustics and Studio Design
will show you what you need to set up your studio effectively.