There is an often glamorized and largely abused idea about recording in a professional studio, once your whole album is complete. This tends to go along with the sad idea that software you purchase and that alone can and should replace the professional recording studio. In this article, I'd like to show you a few ways in which you can effectively and economically use a professional recording studio, along with the software.
1. Give Up On Albums...
One of the biggest bottlenecks with new songwriters is the idea that you both want and need to have a complete album to go in to the recording studio. To book a studio for an entire album is extremely expensive. This is especially true when you factor in the hourly rate of an engineer and so on. Recording one song, however, takes far less time and also ensures that the individual song recorded gets the attention it deserves. Most studios generally already have a package rate set up for one song and it will be far cheaper than a full album, which in the current market isn't really economically viable. Streaming and single song purchases are where everything is at the moment anyway.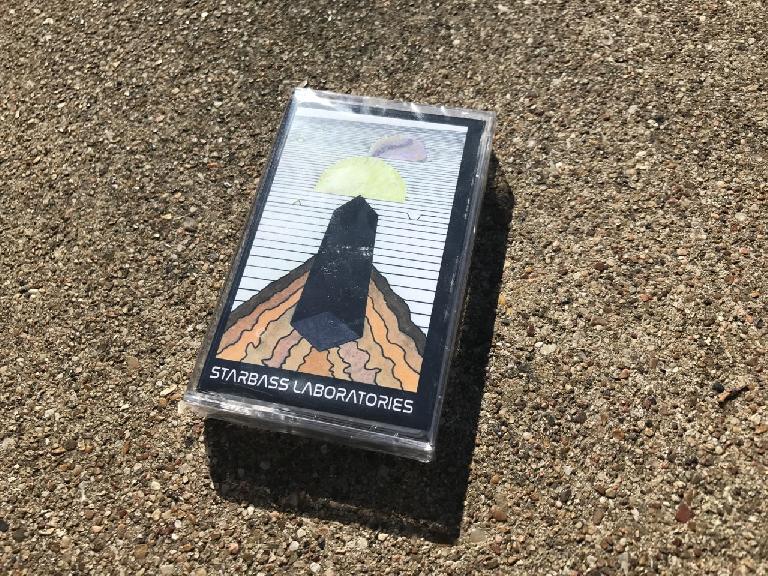 Services like Bandcamp are amazing because you can market songs, singles and albums and even use tools within the Bandcamp platform to market, promote and disseminate information about each new song released.
Releasing more singles as opposed to albums means releasing music more regularly, which means having something to talk about, market and more new songs for new shows.
2. Scratch Everything Ahead Of Time
The great thing about using a DAW on a laptop is that you can take care of a lot of things before you get to the studio, like arranging your song, recording scratch versions of all your vocals, and recording and programming instruments parts.
Try this:
Record your vocals without worrying about background noise. Just get into the performance. This can even be on a built-in laptop mic.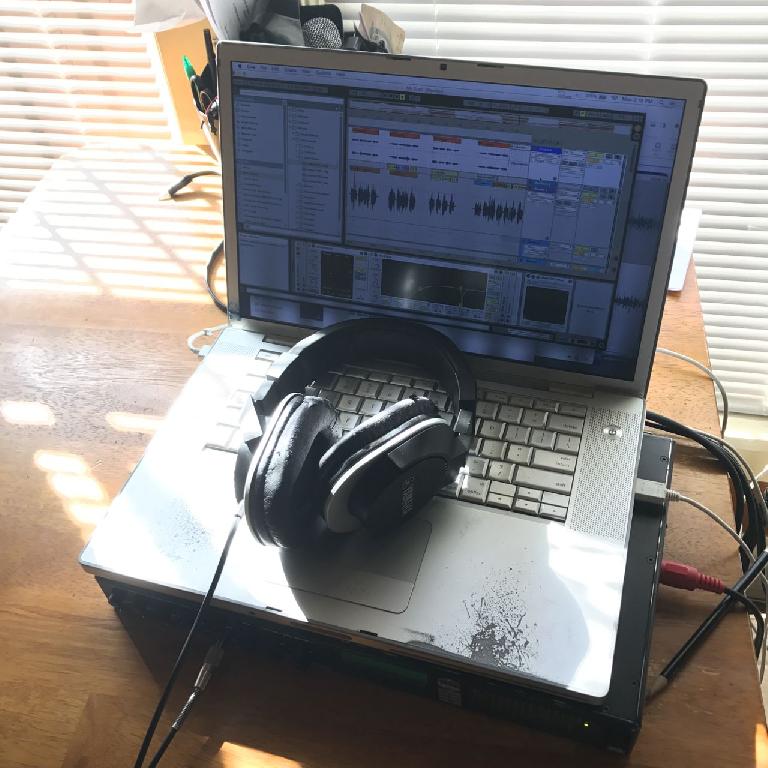 Keep the takes that have the best performance, and then practice them! Do not worry about the recording. That's what the studio is for!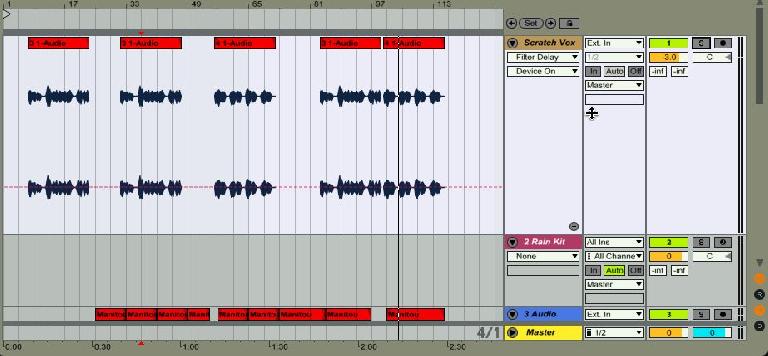 When you can sing through the song with ease and it feels comfortable, delete the takes that are not needed. Mark the tracks that you want to replicate in the studio with labels and colors if so desired.

Then when you have everything ready, you can just walk, ride your bike or drive your laptop up to your local studio - with an appointment of course.
Tip: Getting rid of plug-ins that are not actually doing anything in your session is another great idea before you get to the studio. You get back processing power and ensure you don't have any CPU hiccups while you are recording.
Tip 2: Try recording your vocals without effects. Those come later! Effects used in realtime can alter the way you might sing the song as well as waste a lot of time getting a comfortable effect rather than recording and getting some dope, clean audio.
3. Prepare/Program Harmonies Ahead of Time
We all love big harmonies. However, unless you've been practicing those harmonies before you get to the studio you might find yourself wasting a lot of time trying to get those harmonies right. This can hold true even if you really know the song well. I often recommend using programs like Melodyne or Autotune to help you map out and program great harmonies that really will work, before you get to the studio instead of trying to 'wing it'.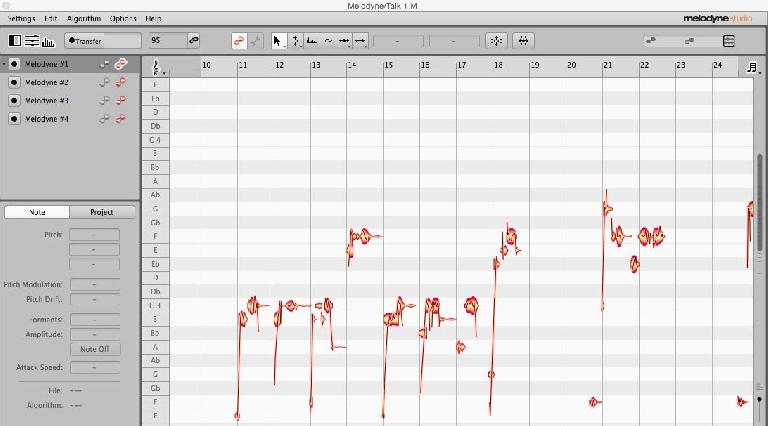 Of course the harmonies you create with any pitch software may not sound like real harmonies. That's not the point. You build the harmonies, regardless of how robotic they sound, then learn to sing each individual part of the harmony by learning with the manipulated parts. You're using technology to teach yourself to be a better singer!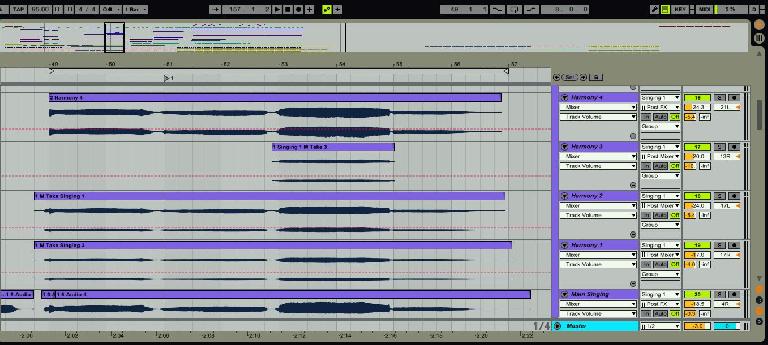 Practice with the processed harmonies for a few days until you can nail all the parts of your harmony. Once you have a 2 to 3 part harmony that sounds good to your ears through fine tuning the pitch and cadence of your scratch vocals, go back and practice with each soloed track that forms the harmony as a whole until you can sing each part of the harmony with as little difficulty as possible. Once you know all your vocals and harmony parts, then you are ready to go record in the studio!
4. Engineer Needed?
If you're already handy with your own DAW, have a laptop and are no stranger to recording in a studio on your own, you might inquire with a studio as to what it might cost just to rent the room for an hour, without an engineer. This route can be a major money and time saver for all parties involved. The room is going to be sitting there anyway and it's mostly the room that you are going there for. It's very difficult to find a room on a home that sounds as good as a studio. Plus, you just can't get your house that quiet without some serious work. Why go through all the trouble? Some studios will even let you use their microphones, which is pretty sweet. Especially since studio mics are usually in a price range that's pretty cost prohibitive to most.
Producer? Consider it!
If you are new to studio recording, song writing and so on, I highly recommend hiring a producer. This can be someone you know locally and respect or an artist that creates music that you enjoy who you know has experience producing other acts. Additionally, there are several websites that will allow you to hire well known musicians at a pre-negotiated hourly rate. Hiring a producer can seriously mean the difference between starting an album and completing it. By working with an experienced producer you can rest assured that you will learn quite a bit towards producing on your own.
5. Take Notes with a Spreadsheet...
Once you're in the studio, it's very easy to get lost in the moment and lose track of time. This is especially true when recording by yourself. The method I learned from several years spent in video games and studio recording for staying on track is to make a list, usually within a spreadsheet, for what parts need to be recorded.
With a well planned recording itinerary, you can easily knock out a preliminary vocal session within an hour. If when you get back home you discover you want to add a few more recorded tracks, book another appointment. But only do this after you really have an idea of what's missing. Remember: computers give you infinite tracks of audio but they don't ensure that they will be good tracks of audio.
Conclusion
I spent years recording demos in 'treated' closets in noisy houses in noisy neighborhoods, waiting for cars to pass by so I could finish recording a verse. All the while I was wishing I could just go to a pro studio and record my vocals the way I heard them in my head. Since I finally looked into the prices and cut some deals, I've never even thought about recording sensitive parts like vocals at home again. It's safe to say my recordings definitely benefitted!