Reaktor is one of my favorite music apps that is just getting cooler and more diverse with every release. As of Reaktor 6, we've ushered in Blocks for modular madness, Molekular for true sonic destruction, Rounds for sequenced and shifting capabilities and a slew of other 'flagship' synths that were released to fanfare and celebration. What you may not know however is that Reaktor has contained a 'factory library' of some truly innovative and great sounding synths for quite a while. Here are five of my favorites that if you haven't tried yet, you definitely should!
1. 2-Osc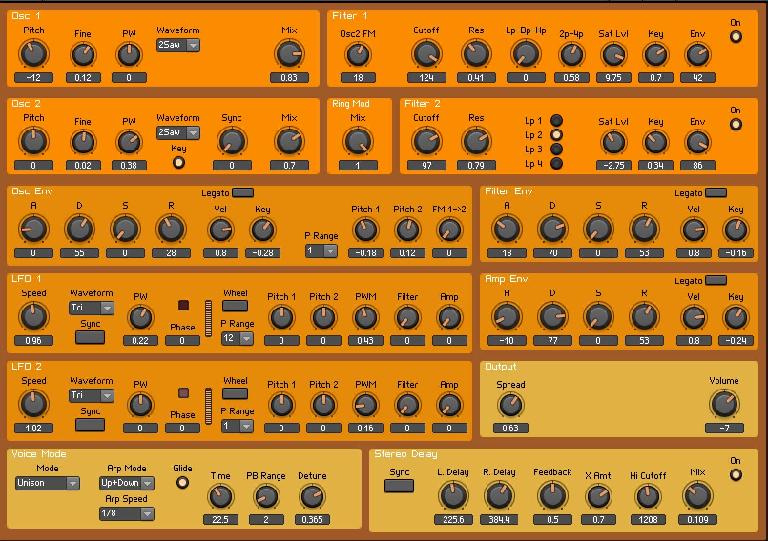 2-Osc is a standard subtractive synthesis instrument with all of the power and none of the fat. It's extremely lean on CPU requirements and provides a very high level of control over the standard SubSyn sound. There are a ton of filters and oscillator controls, parallel oscillators, a sweet delay effect and even an arpeggiator built in. Whenever I need an edgy lead and I want to save on computing resources, 2-Osc is often my first stop.
2. FM4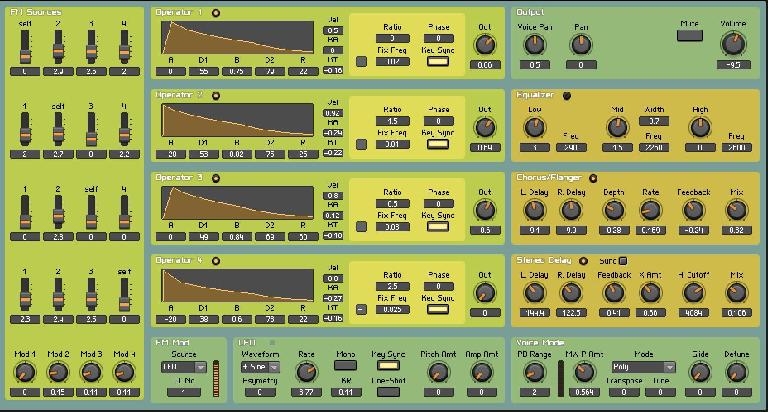 I'm sure you've already surmised that FM4 is a familiar Frequency Modulation style synth. I'm sure you can also put together that you get 4 operators to work with. It's interesting to see how much NI was able to do with half the operators of its flagship FM8 (which is splintered off into its own engine and app). FM style sounds work great for electronic tracks and anything where you want a 'retro keys' sound. If I want some FM style sounds and don't want to deal with the complexity of FM8, I'll often jump into FM4 first.
3. Lazerbass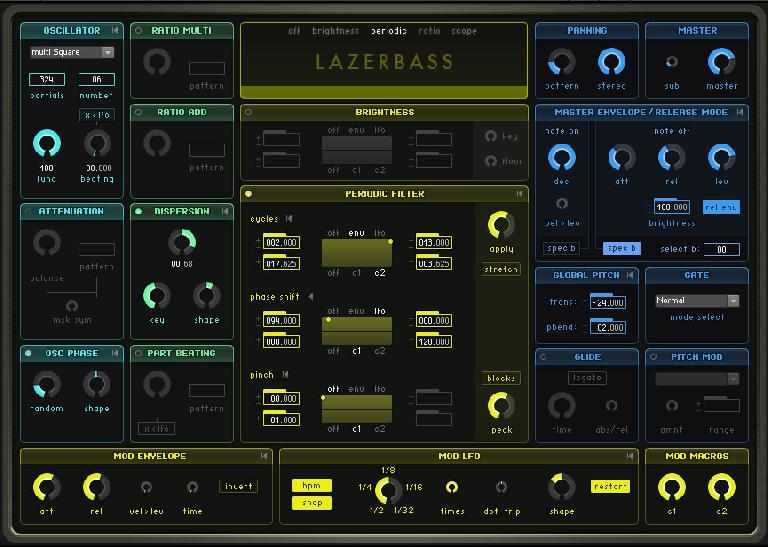 Lazerbass is as simple and direct as it gets - and I love it! You get a monophonic synthesizer that doesn't use much in the way of effect units. Think sub-bass sounds and wobble for dance and dub tracks. Additive synthesis is the key to the 'wideness' of the patches you'll find here, and you get control over the frequency and amplitude of each individual partial of the sonic spectrum!
4. WaveWeaver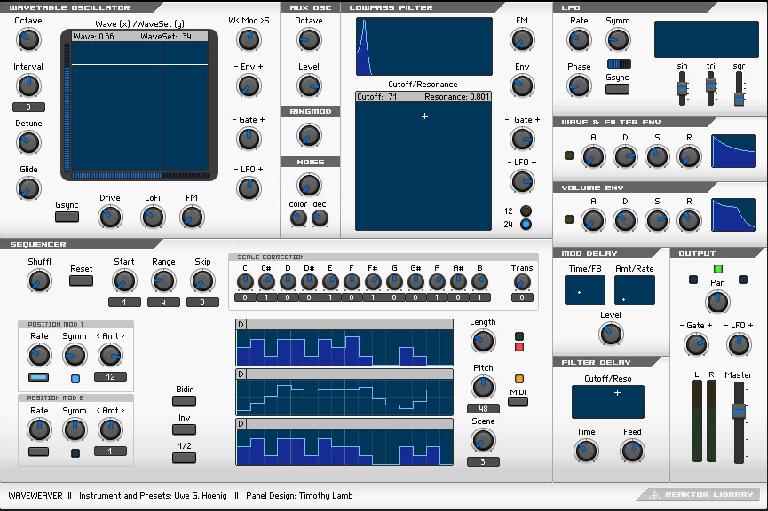 WaveWeaver is the only synth that's in a different sub-category from the rest. You'll find it filed under 'Sequenced Synth', but you don't necessarily have to use it that way. WaveWeaver is a wavetable synth with a lot of subtlety. I love breaking it out for its percussive chirps and blips, but you can also use it to create some rhythmic-style pads that really sit well in the background of a track.
5. Grobian ZDF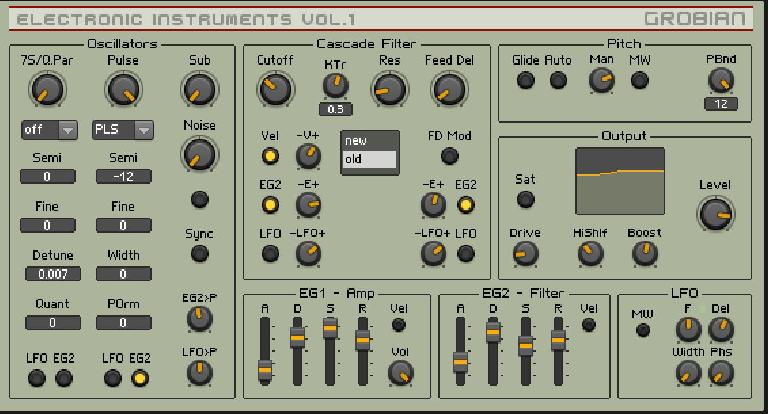 Contrary to what you might think, this synth has not yet been used on a Josh Groban album (at least to my knowledge). Grobian is focused on bass sounds predominantly, but it can make some incredibly distorted tones! I use Grobian whenever I need robotic sounds. I have found a lot of great chip tunes style sounds in Grobian, and although it's bass-centric I find it really unique! The cascade filter is really powerful and gets a very rich sound by sending the saturated output back through the filter a second time after a short delay.
Wrap Up
Reaktor is wonderfully powerful, and has moved front and center with recent Komplete updates. The new stylin' synths may be tempting to call up every time, but give a little love to some of the classics - you'll be glad you did!