Au début des années 1990, Korg a publié un synthétiseur nommé Wavestation, qui présentait
Cependant, il y avait un nombre limité de séquences d'ondes comprises et ils sont rapidement devenus très reconnaissable aux auditeurs exigeants. Je me souviens d'un de mes émissions de télévision préférées et un très bon compositeur, qui avait plusieurs spectacles sur l'air et donc a probablement été pris dans un manque de temps, a été tout simplement les utiliser nus comme des indices. Je suis consterné et toujours travaillé à modifier celles que je l'habitude de les personnaliser, pas le plus facile des tâches sur le Wavestation.
La même chose est arrivé quand Spectrasonics
Je les modifier et les gens me demander,
Je répondrais honnêtement,
Eh bien, maintenant nous avons une richesse de bonne consonance libres de droits Apple Loops avec Logic Pro X à utiliser, et encore une fois, j'avons entendu utilisé tout à fait en bonne place sans fioritures, même sur quelques grands disques à succès. Mais alors qu'il est ni illégal ni immoral de le faire, comme une personne créative, je vous recommande de mettre au moins un peu de temps dans leur fabrication
#1—Change the FX on Green Apple Loops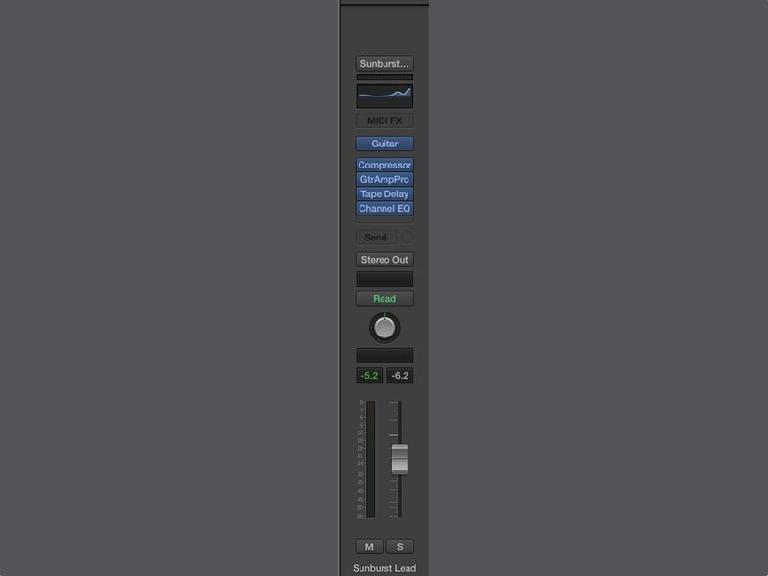 Dans l'image ci-dessus, vous pouvez voir
[Id audio = "39869"]
Celui-ci utilise un instrument logiciel nommé Guitar, qui est un instrument GarageBand, et en fait une version dumbed de Logic Pro
[Id audio = "39870"]
Wow, ce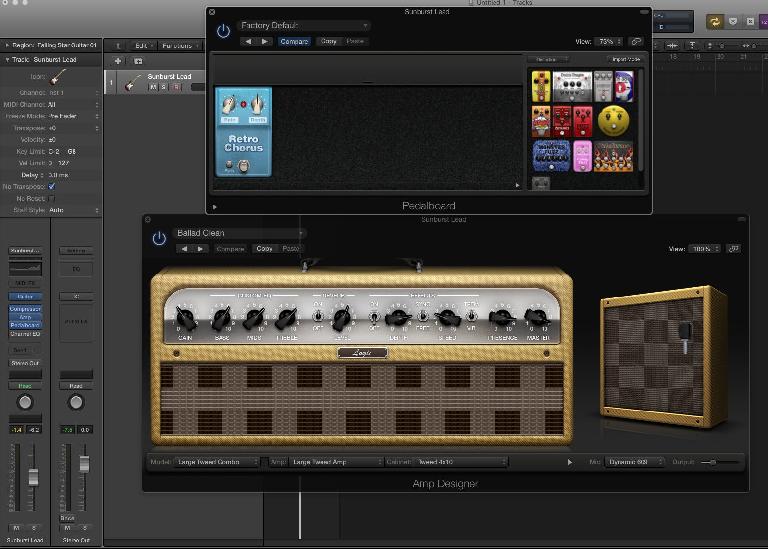 [Id audio = "39871"]
Aimer!
#2—Change the Sound Source on Green Apple Loops
Laisser
Dans la capture d'écran ci-dessous, vous pouvez voir que je suis entré dans le dossier Instruments à cordes pincées et choisi Namaste.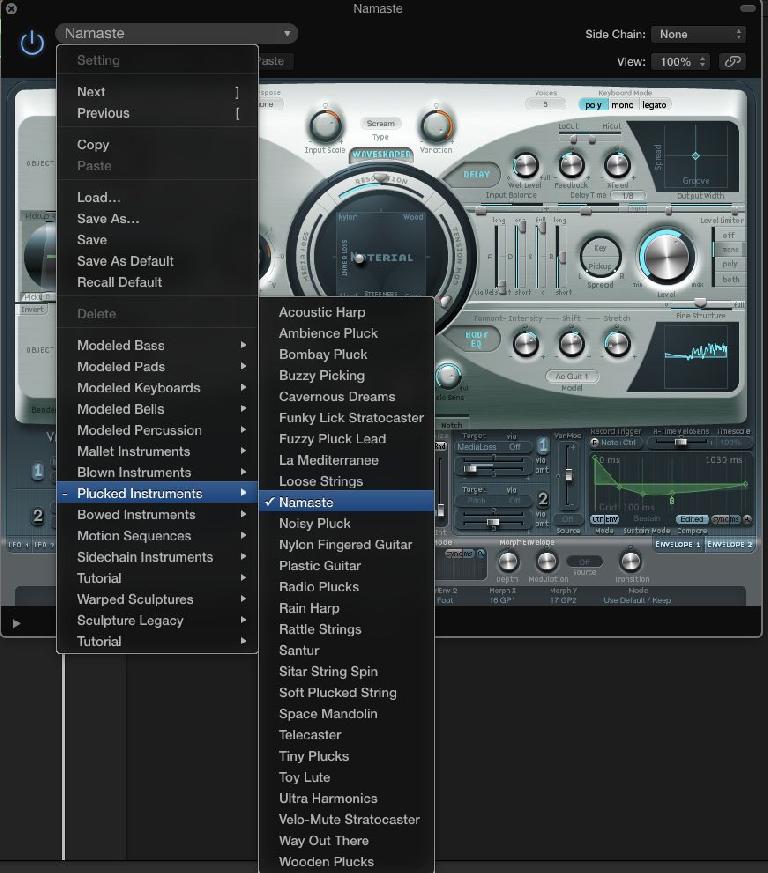 Et maintenant, il ressemble à ceci:
[Id audio = "39872"]
Très sympa!
#3—Change the Quantizing with Flex on a Blue Apple Loop
Blue Apple Loops sont des boucles audio et moins faciles à manipuler que l'instrument de logiciel basé sur Green Apple Loops. Mais il y a encore beaucoup que vous pouvez faire avec eux.
Écoutez l'exemple audio ci-dessous
[Id audio = "39873"]
Laisser

Je vais à la zone Paramètre de région et de définir le paramètre Quantize à 1/16 Triplet
[Id audio = "39875"]
Bien sûr, je pourrais aller plus loin et commencer à manipuler les marqueurs Flex dans la région pour faire un peu de décalage très détaillé et ajouter un peu de FX, de sorte que ce n'est que gratter la surface.
#4—Drag the Apple Loops Into Alchemy
Cette nouvelle fonctionnalité dans la dernière mise à jour Logic Pro ouvre toutes sortes de possibilités créatives. J'ai trouvé un joli petit Apple Loop nommé Last Bells Episode que vous pouvez entendre ci-dessous.
[Id audio = "39874"]
Je crée une bande de canal d'instrument logiciel et instancier Alchemy. Remarquez que je suis allé en mode avancé et dégagé le patch par défaut.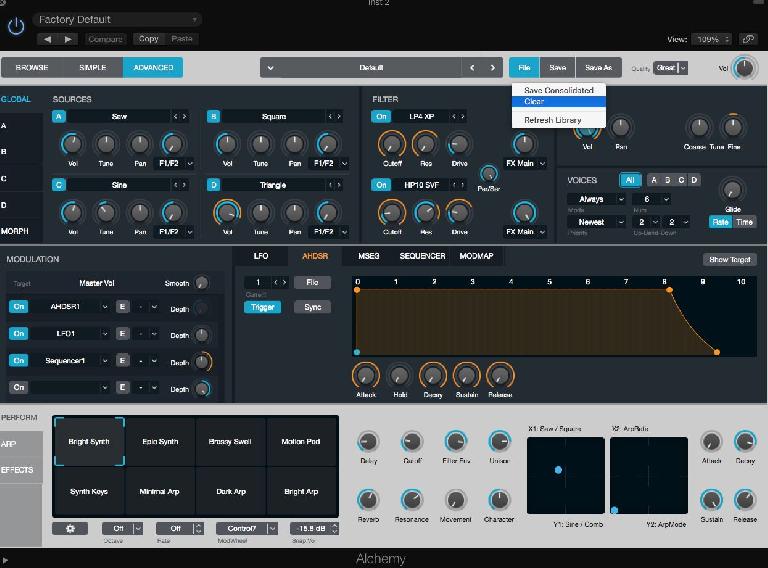 Je puis tout simplement le faire glisser vers la source A dans l'interface Alchemy, comme je l'ai fait.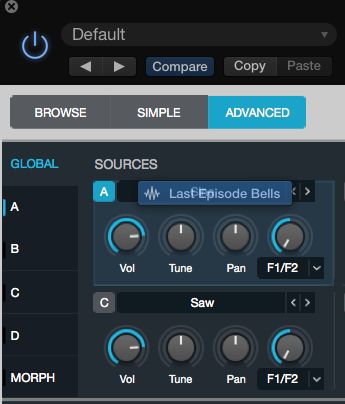 Il est maintenant un instrument jouable, tout comme il est, mais si je charge une source sonore supplémentaire de Alchemy dans Source B, comme je le fais dans l'image ci-dessous, réaccorder, pan, et ajouter un peu de réverbération? Vous pouvez l'entendre dans l'exemple audio.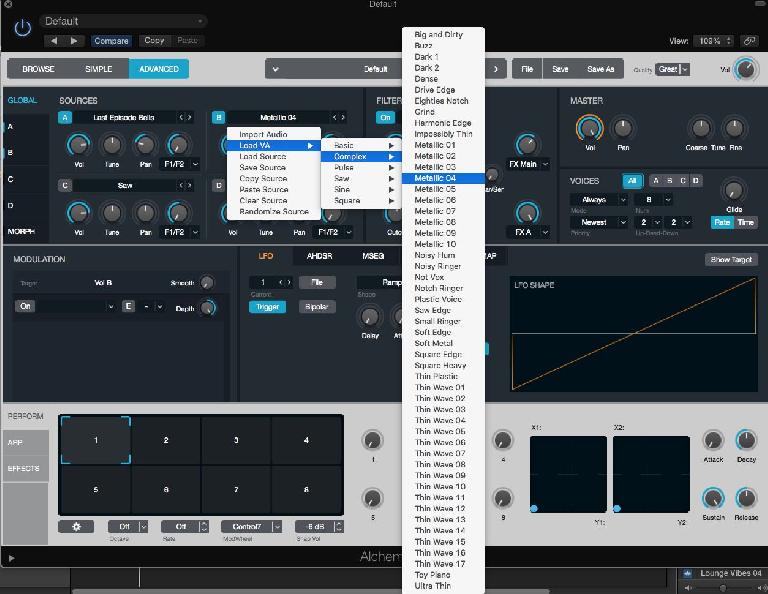 [Id audio = "39876"]
Encore une fois, je suis juste gratter la surface. Mes propres seules limites sont mon temps et de créativité.
#5—Combine Altered Apple Loops to Make Your Own Apple Loop
Je décide que je peux utiliser la boucle Trip Hop fléchie avec la partie Alchemy ensemble et ça sonne cool, mais il faut plus. Je peux glisser dans certains autres boucles Apple Loops, bien sûr, mais bon, je suis un joueur de clavier, donc à la place je joue dans une partie de basse simple et un deuxième instrument Alchemy, ajouter quelques plug-ins de mastering sur la sortie stéréo et le résultat est :
[Id audio = "39877"]
Je peux maintenant rebondir avec l'option pour l'ajouter à mon dossier Projet Audio et simplement le faire glisser dans la boucle du navigateur GUI, et il est à moi à utiliser dans tout projet!
Vous pouvez débattre de savoir si tout cela en valait la peine et si mes modifications des boucles Apple Loops rendait meilleur ou pire, mais ce que vous ne pouvez pas nier est, je les ai faites
S'amuser!