After mulling it over here at AskAudio HQ we have chosen five of our favorite hardware drum machines announced, released or previewed this year.
Now, a couple of these were announced in late 2017 but made available in early 2018. Then there's possibly the most infamous clone of the the most infamous drum machine ever made that was due to be released this year… but we're not entirely sure that will be the case. Yes, we're talking about a clone of the Roland TR-808 by Behringer which was previewed at Superbooth 2018 in Berlin.
The reason the RD-808 release date has been delayed is down to Behringer working on implementing user-requested features that weren't in the original machine. So, we're prepared to keep this 808 style drum machine in the list for 2018.
One of the wonderful things about these drum machines / synthesizers is most are very, very affordable.
Behringer RD-808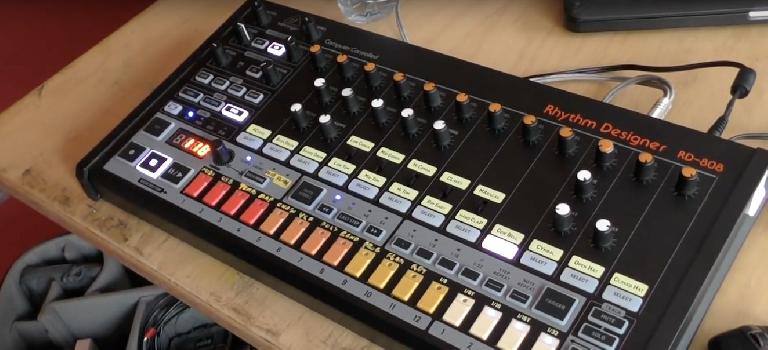 We were all left surprised, in a good way, at Superbooth 2018 when Behringer announced an 808 analog synth clone. While Roland have released their own digital emulation version, the AIRA TR-8S, Behringer's RD-808 is analog and has arguably provided more excitement for the synth community than Roland's.
The Rhythm Designer RD-808 from Behringer is 100% analog. The filter is based upon Mr Moffatt, who also designed the filter for the semi-modular Neutron.
It looks like a really flexible drum synth machine with some interesting assignment options, e.g. "you can assign multiple tracks to the buss compressor"... although recorded via the onboard camera microphone the sounds of the RD-808 seem promising.
It will include 5-pin MIDI as well as MIDI via USB. And it comes with individual audio outputs for every drum channel.
endorphin.es Blck_Noir Drum Synth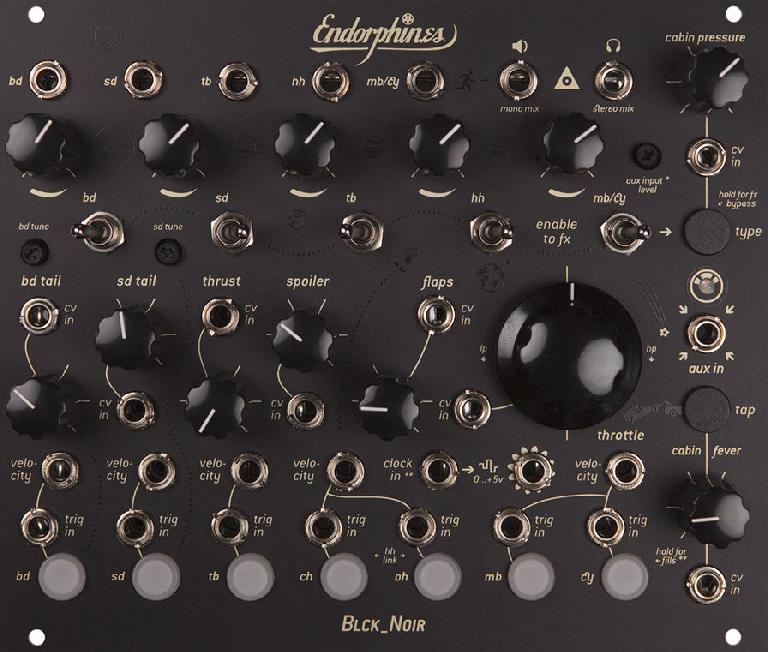 This latest drum synth module from Endorphin.es is based on the famous Roland CR78 drum machine.
30 HP/TE width under a black panel, <3/4" in depth
7 drum voices in the analog kit: bass drum, snare, tambourine, closed and open hi-hats, metal beat and cymbal
hybrid sound generation: band-limited digital noise with spectrum animation, injected into analog circuits
full discrete analog generation part, using inductor coils instead of op-amps
on-board effect processor with drum-oriented 8 effects with additional auxiliary input and firmware update over audio
drums that have character: fit all styles of music – specifically tuned for darkwave and techno
separate analog outputs and isolator-style resonance filter for main mix outputs
Here's a video from Superbooth18 with an explanation and demo of this new eurorack module:
Price: Somwhere between €500-€600 EUR
Available: Q3/4 2018
Video: https://ask.audio/articles/1stlook-video-endorphines-blck_noir-drum-synth
Web: http://endorphin.es
Arturia DrumBrute Impact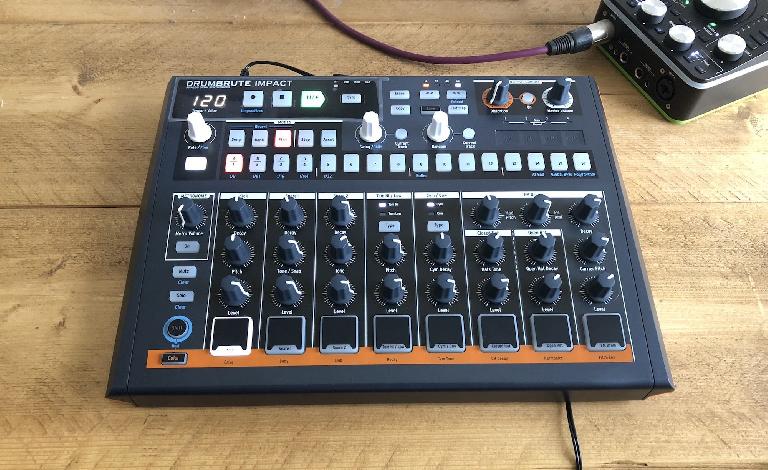 Arturia's hardware family just keeps growing with the latest addition, DrumBrute Impact - a powerful new drum sequencer and sound design tool that gives almost as much bang for buck as its bigger brother.
For just $349 USD / $299€ the DrumBrute Impact is an excellent, almost portable, analog drum machine with a very capable and creative sequencer. The build quality appears to be on par with the original DrumBrute though without the wooden style trims. It certainly feels rugged and satisfyingly heavy. The Impact is one machine that feels like it'll fit in most studios and is easy to pop into a bag too.
Modal CRAFTrhythm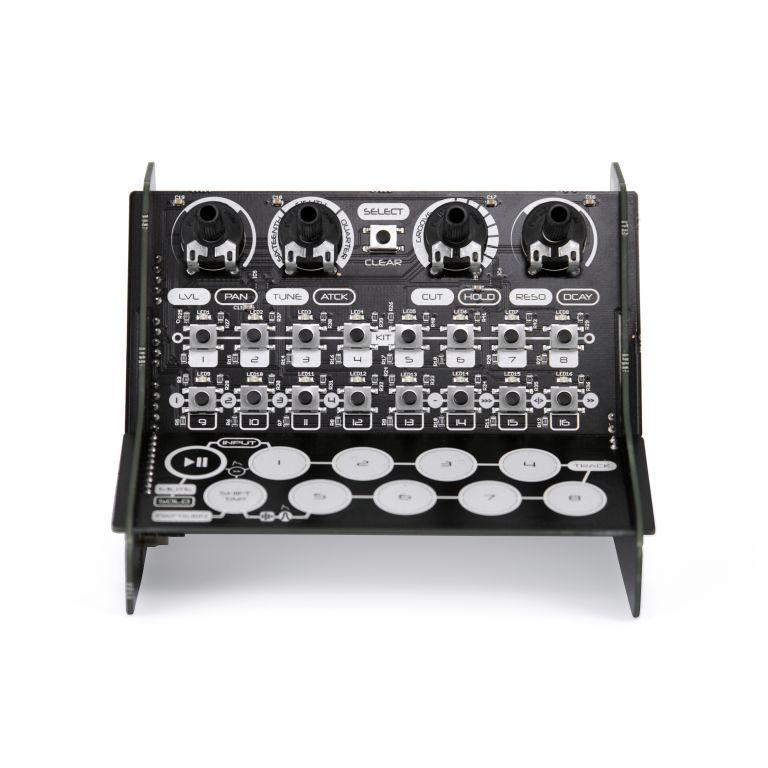 Modal's CRAFTrhythm is a hands-on, tweakable self-build drum machine that has more features than you might expect.
CRAFTrhythm is a lot of fun, and the feeling that you have built it (even if you haven't done anything particularly heavyweight) is a nice one. It's sensibly priced - even at a point where it might qualify as an impulse buy or a gift - and it's not going to break many budgets. The most obvious comparison one could make is with Teenage Engineering's PO-33 which is not dissimilar, though it has several differences. It's not a self-build, it has a screen, it talks to other POs and it doesn't have USB, it has a mic for recording, an onboard speaker and talks to the MicroTonic plug-in. So actually, in some important ways, it isn't the same thing.
The fact that CRAFTrhythm can talk to your computer or mobile device over USB and be triggered from any kind of MIDI-capable software means it's easier to integrate into a music setup, as well as being a great way to make cool sounding beats and design sounds and patterns on the move. It's insanely portable, affordable and sounds great. What's not to like?
Price: £99 / around $130
Available: Now
Roland TR-8S Rhythm Performer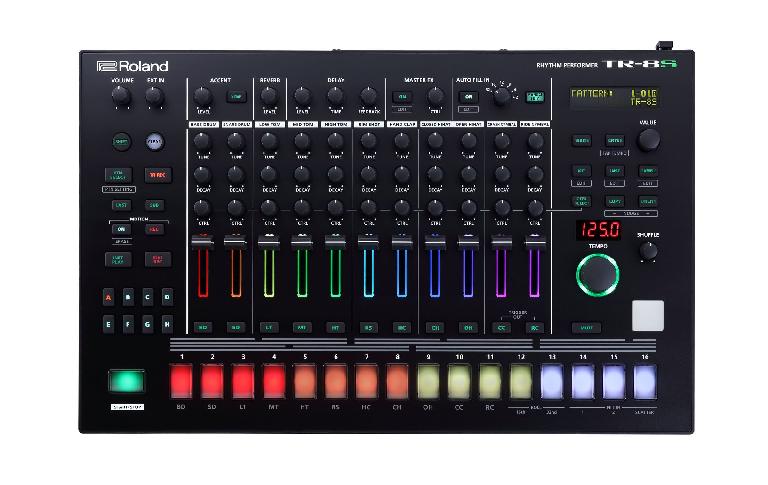 The TR-8S is filled with the iconic TR drum sounds, plus an extensive selection of samples from Roland's vast library. The instrument also supports both mono and stereo user samples, and comes packed with hands-on controls and production tools that make patterns move and groove.
Included are authentic recreations of the 808, 909, 707, 727, and 606, as well as several modified versions. TR-8S is powered by Roland's ACB (analog circuit behavior) technology which helps it behave like the original hardware.