1. IK Multimedia iLoud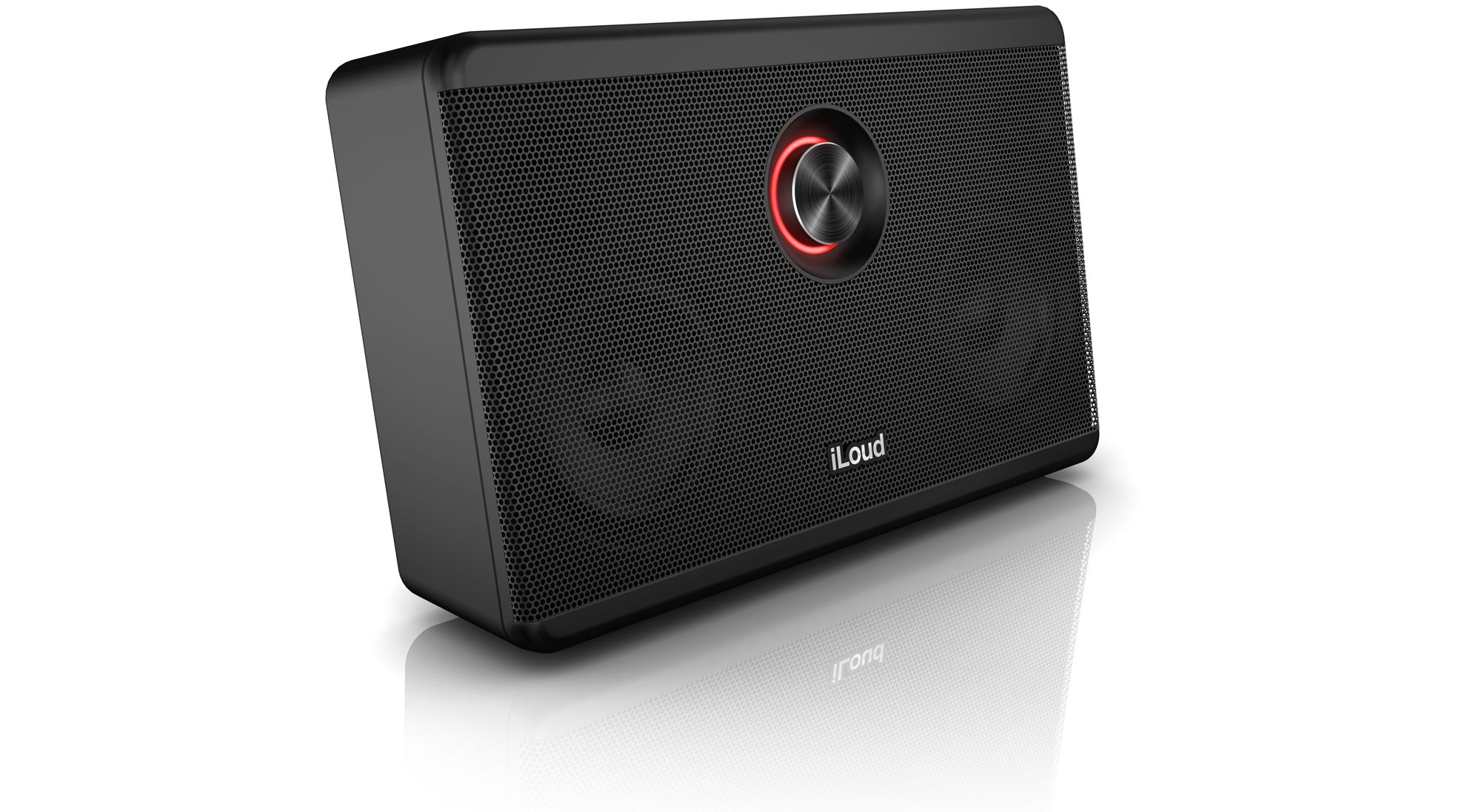 IK Multimedia iLoud.
If I was handing out ribbons for the best all-around bluetooth speaker for musicians, first prize would go to the iLoud. At about the size of a larger paperback novel, it has the low-end clarity of a top-rate home studio reference speaker and enough raw power (40 Watts!) to serve as personal monitor in smaller venues. The portable's battery life is rated at 10 hours, and based upon my personal use, that's an accurate claim.

All in all, it's a stylish, well-built speaker that's just small enough to be considered "portable." And for any AmpliTube users out there, the iLoud features a quarter-inch mic or guitar input and gain adjustment knob that'll let you rock iOS effects without the need for headphones (or an iRig).

2 and 3. JBL Flip 2 and Charge 2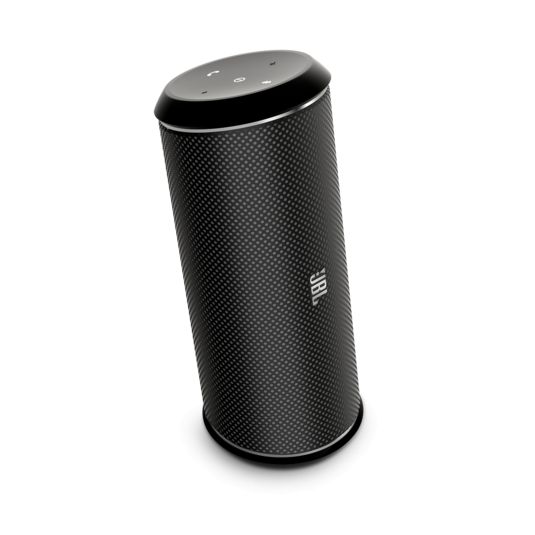 JBL Flip 2.
JBL has a superb reputation for designing products that are as impressive in real life as they are on paper, and the Flip 2 is no exception. This solid, soda can-shaped device packs about 5 hours of big, full sound. Its dual 40 mm drives and bass port will easily fill a medium-sized room. The Flip 2 also has quick NFC pairing and uber-stable Bluetooth connectivity that'll keep audio dropouts to a minimum. Plus, you can answer and continue your calls with its built-in microphone.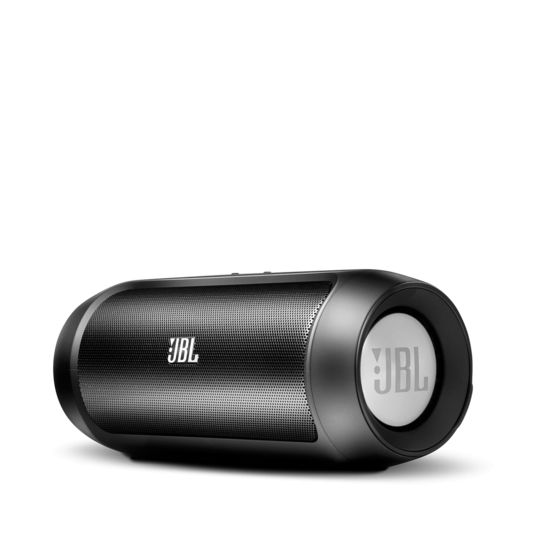 JBL Charge 2.
Swap the Flip 2's reflex ports for twin passive radiators and you've got the Charge 2. Essentially, it's a beefier version of its little brother with a much bigger battery, featuring 12 hours of stronger low-end audio.
I know what you're thinking: What about the Beats Pill or Pill XL? Well, they're great. But if you want a more natural, flat sound for less money, JBL is the way to go.
4. Creative Sound Blaster Roar SR20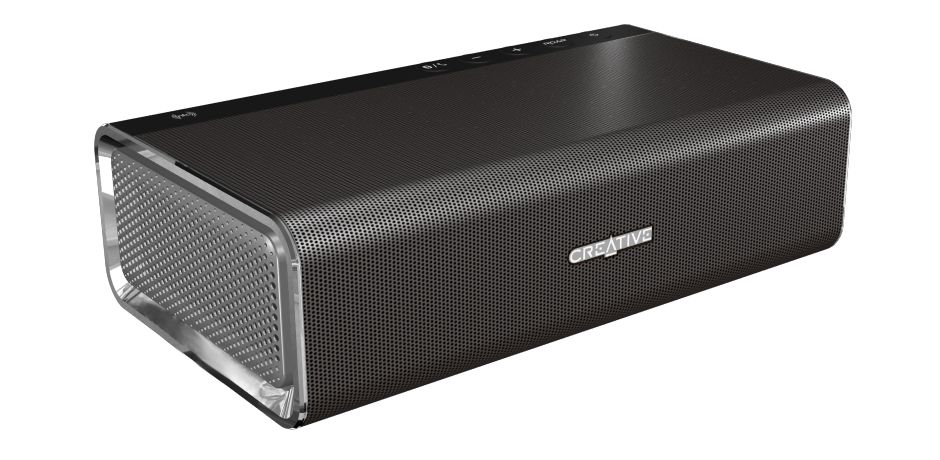 Sound Blaster Roar SR20.
The Sound Blaster Roar isn't exactly the most portable device, but its 5 drivers and built-in subwoofer might entice you to be forgiving. In fact, Tom's Guide claims it's one of the best Bluetooth speakers on the market. Sound quality alone isn't what makes the SR20 a great fit for audiophiles, though; it records. Throw a microSD card into its backside and you can track whatever's playing through the speakers or being picked up by its built-in mic. Cool, right?
Users should expect 10 hours on a charge, speakerphone support and quite a few more features. So many features, in fact, that pairing the unit with your PC can be troublesome. But for many, that's a small price to pay for a recording functionality.
Price: $150 from Creative Technologies
5. Alesis TransActive Wireless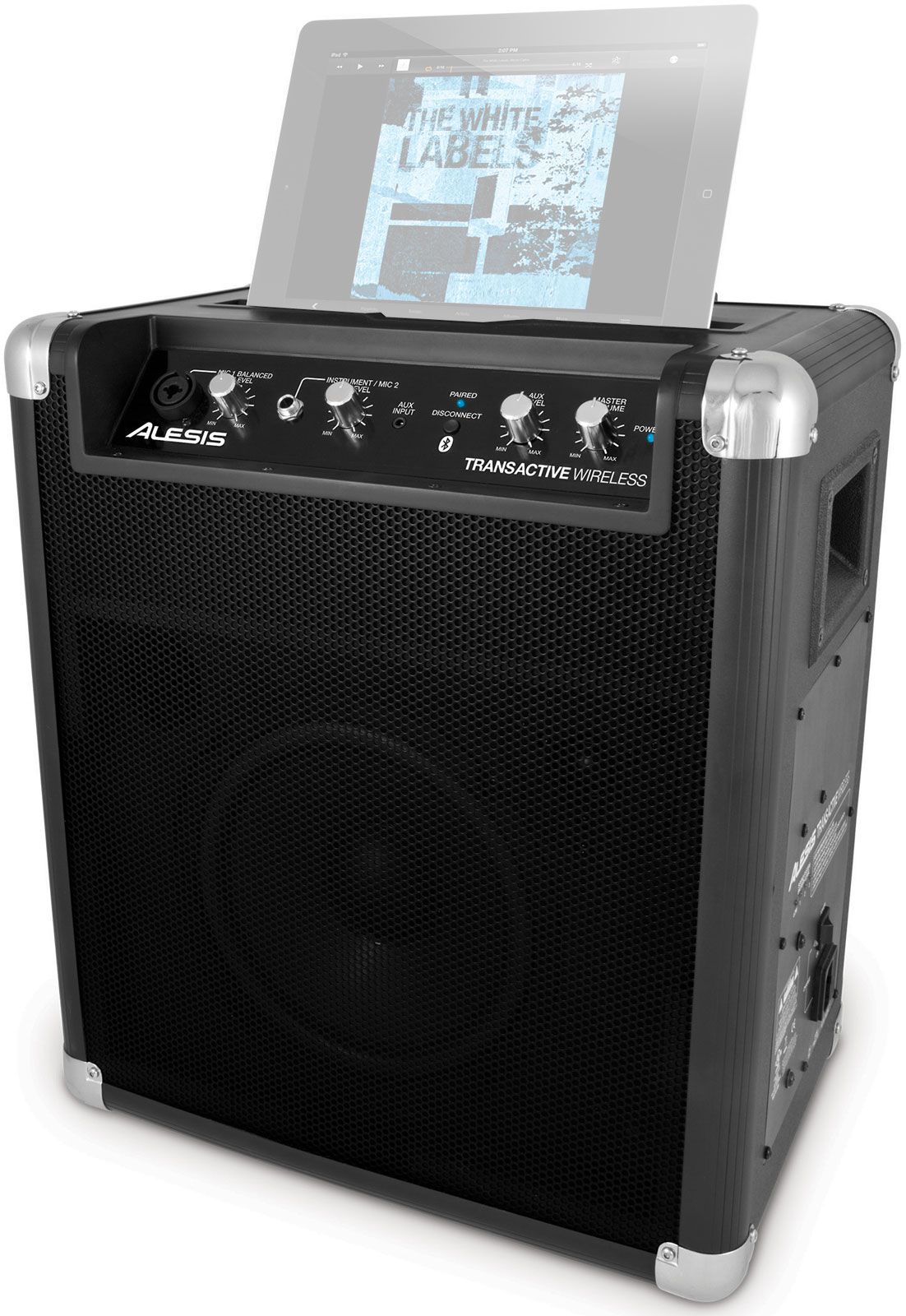 Alesis Transactive Wireless.
If you're looking for a quick, easy PA setup that can accommodate most any audio source, take a look at the Alesis TransActive Wireless. Really, it's a regular ol' PA speaker, just with Bluetooth connectivity—and a lot of other inputs too.
On a full charge, the TransActive offers 50 hours of sound, making it perfect for jam sessions, or even a really, really long bar mitzvah. According to reviews on Guitar Center and Amazon, the speaker's clear, loud and super easy to transport thanks to its built-in wheels. So, paired with good reports and its $160 price tag, the TransActive is definitely a pretty good deal.
Price: $160 from Guitar Center