À medida que pego em usar todas as ferramentas maravilhosas disponíveis para misturar no mundo moderno, por vezes,
1. Don't Hard-Pan
panning básico em um DAW é baseada em amplitude
Naturalmente, haverá diferenças de fase entre as duas pequenas fontes de sinal reais, e esta é uma parte normal do panorama estéreo à base de amplitude. Mas se você deslocar todo o caminho para a esquerda ou direita
Isso mantém pelo menos um pouco de som em ambos os alto-falantes, e mantém as faixas largas-garimpado no campo sonoro virtual, onde eles
2. Don't Bunch Up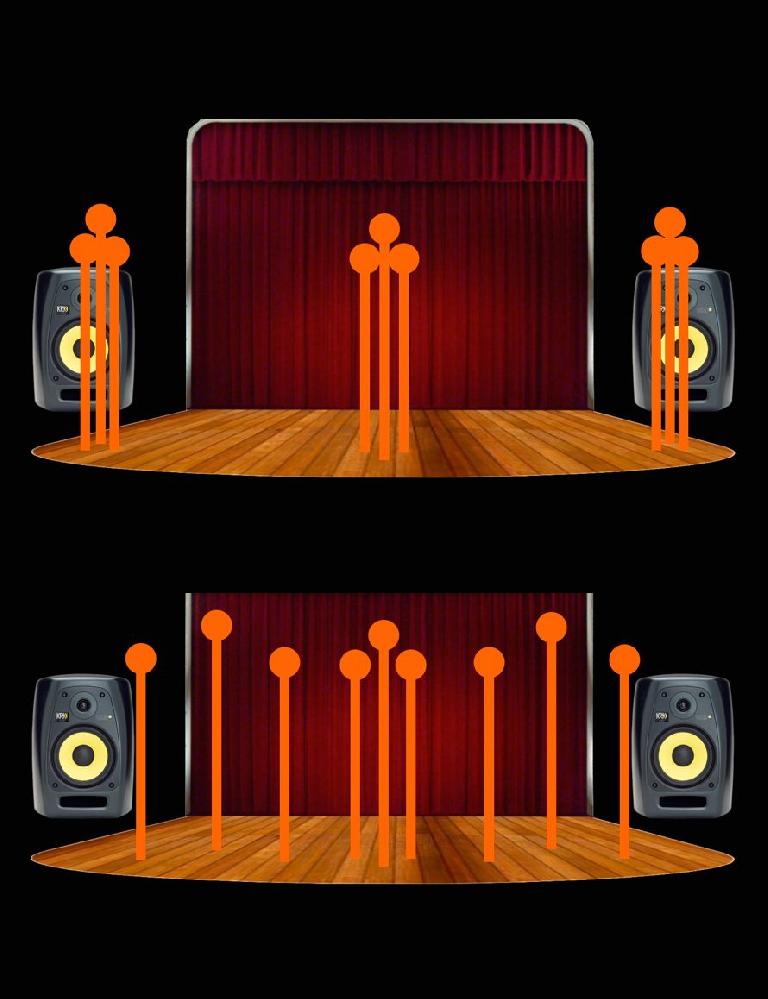 Fig 2 Top: garimpou Tracks / Instrumentos amontoados no Hard Esquerda / Centro / Direita rígido; Resumindo: Melhor, Panning estéreo mais uniformemente espaçados
Em estúdios menores, por vezes, as caixas acústicas podem ser posicionados relativamente próximo juntos, e quando um misturador quer diferentes faixas de ser claramente separados em diferentes posições, isso pode levar à tendência para deslocar as coisas para o centro, à esquerda e mais à direita somente. Mas uma mistura com este tipo de panning, quando jogado em um conjunto de alto-falantes que são mais amplamente posicionado (a, digamos, o recomendado 60
Psicoacusticamente, este mix ganhou
3. Don't Confuse Stereo Panning and Balancing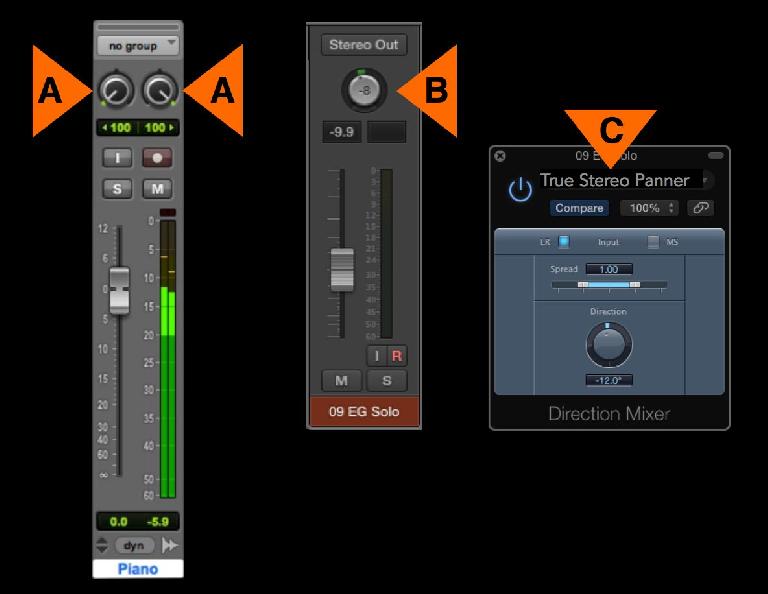 Fig 3 L para R: A) controles de som suficientemente pan; B) Um botão de balanço estéreo; C) Um plug-in de imagem (Logic
O conceito de deslizamento é simples, com faixas mono (como descrito acima), mas, possivelmente, menos com pistas estéreo. Alguns DAWs com dois controles de pan para cada faixa estéreo
Mas outros DAWs podem ter uma abordagem diferente. Por exemplo, Logic apresenta um único controle Pan para ambas as faixas mono e estéreo
Claro, um controlo de equilíbrio tem as suas utilizações, mas não como um substituto para um verdadeiro panner estéreo. isto
4. Don't Phase-Flip for Fake Stereo
Às vezes, em vez de panning uma faixa mono na mistura, você pode querer alargá-la
Se você deseja gerar estéreo falso de mono, há maneiras mais seguras de ir sobre ele. Você poderia duplicar a pista, ligeiramente elevar-pitch (micro-shift) as duas cópias de alguns centavos para cima
Contanto que você evitar o truque fase / polaridade-flip, você deve ser capaz de alcançar um campo sonoro mais amplo, mantendo a compatibilidade mono
5. Don't Forget to Pan for the Song
Ao decidir sobre posições de pan para as várias faixas em uma mistura,
Você geralmente quer tentar manter um bom equilíbrio global esquerda-direita ao atribuir posições de pan
Em situações como esta, você
Não há regras rígidas e rápidas para lidar com considerações panning musicais como este
Leve o seu conhecimento de produção para o próximo nível com os cursos de vídeo em A Ask.Audio Academy .