Tip 1 - Hubs are Good
The Steinberg Hub that appears when you load Cubase can be switched on and off in the Preferences but it does more than just show you news and software updates. In the area at the bottom right of the window you can tell Cubase to always prompt you for a new project save location when starting a project, which is handy if you like to store different projects on different drives. Alternatively you can specify a default location and Cubase will just keep auto-naming and numbering projects for you, which is better if your memory for file management isn't so great.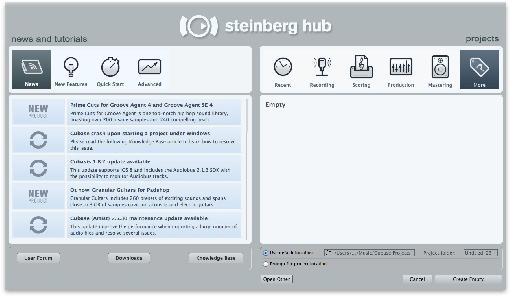 Tip 2 - Space to Work
You can end up doing a lot of juggling of windows in Cubase like any DAW. Since it doesn't yet allow the kind of docking interface that some others do you can use the Window menu to manage your workspaces more efficiently. Go to Window > Workspaces > Organize and you can save the current workspace as a preset. You can lock presets and choose which are global and which relate only to this project. Combined with key commands you can set up shortcuts to zap between workspaces instantly, or just use the Window menu to do this.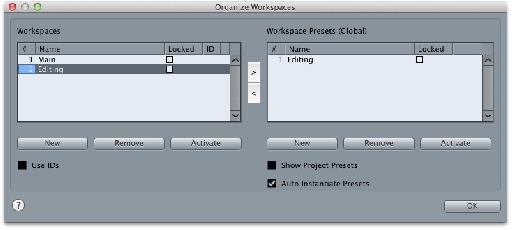 Tip 3 - Customize Shortcuts
Key Commands are invaluable timesavers. Go to File > Key Commands to open the window and you'll see literally hundreds of commands, tools and actions that can be assigned to a shortcut. Use the search field here to filter the list'"say 'import'