I've been through a few guitar pedals in my time. Sometimes you come across some that are just so good that you can't do without them. There are of course hundreds of pedals to choose from on the market and it's big business! So if all you're going to get this Xmas is socks then maybe you should treat yourself! Here's some contenders for that gap in your pedalboard that I'd recommend!
Strymon BigSky
If you're looking for a seriously good reverb pedal, the the Strymon BigSky should be at the top of your list. It features 12 stunning Reverb algorithms from Rooms to Pitch Shifted verbs. There are three handy preset switches (you can Freeze a Reverb by holding it down) and up to 300 memory slots.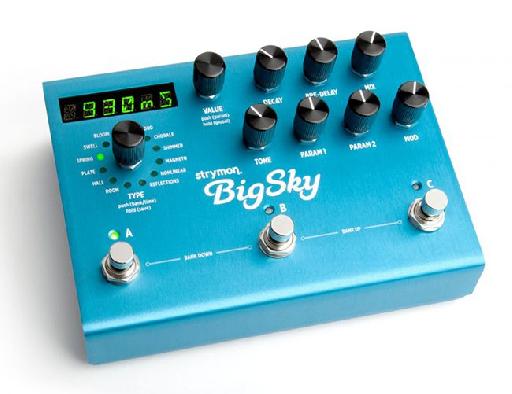 It has Stereo in out, 24-bit 96kHz A/D and D/A, MIDI and expression pedal control. It does come at a hefty price but it's worth every penny!!
Dirty Boy Geranium Boy
I picked one of these up second hand for a great price. To put it bluntly, it's probably the best drive pedal I own and makes any amp sound killer! The 12 position '