5 Female Producers & DJs On Tech, Gender & The Music Industry
To mark International Women's Day, five on the rise female producers and DJs reveal their progress, challenges and observations in a male dominated industry.
We asked five upcoming and prominent female producers and DJs to tell us on the challenges and progress in the music industry they've experienced and to guide us through their studio gear and live DJ setups.
J. WORRA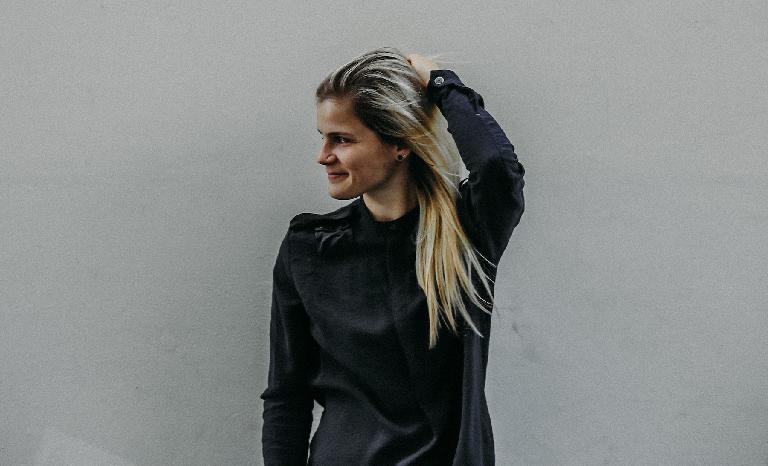 Who is she?
DJ Mag Breakthrough Producer of the Year. Two upcoming singles 'Now Ya Know' and 'Just Because' will be released in conjunction with the tour.
J. Worra is a rising force in the underground scene, best known for her creativity as a producer and skills behind the decks. She lends these unique skills to every area of her life spanning music, fashion, and art.
Since winning DJ Mag's 2019 Breakthrough Producer award, J. Worra's reputation has rippled to stage slots at the likes of Coachella, EDC, Dirtybird Campout, HARD, CRSSD, Holy Ship!, Splash House, Spring Awakening and more. Recent tracks include the most recent release 'Bounce Back' on Gorgon City's Realm label, 'I Feel It' and 'All Good' on Gene Farris's 'Farris Wheel' imprint and a remix for Gryffin and Gorgon City's 'Baggage' ft. AlunaGeorge.
J. Worra is also set for a 23-date run of North America. It's called the Just BeCause tour, and $2 of every ticket sold will be donated to a local charity, including Meals on Wheels, Humane Society, Hope House Colorado, Austin Pets Alive and others. J. Worra will also give a personal donation from her own profits from any festival gigs to the Trevor Project.
On progress of women being recognised in the industry
"There is nothing more incredible than seeing women start to rise in the ranks across all pockets of electronic music. Maya Jane Coles, Honey Dijon, Rezz, Anna Lunoe, The Black Madonna, Eli and Fur...there's always room for more representation. Women are making huge strides in the industry and hopefully inspiring others along the way to keep the momentum going."
Favourite tech in the studio
I am really loving the u-he repro 1 and repro 5 plug-ins right now...these are modeled off of the original Pro One Analog Synth and they are very authentic to its classic sound. The amount of sculpting you can do with each sound is incredible!
Tech used for live sets
I keep my setup for live sets pretty simple and straightforward: 3-4 Pioneer CD-Js and a Pioneer Mixer. I do a lot of looping and layering different tracks which allows me get extra creative with each set I play.
SAFFRON STONE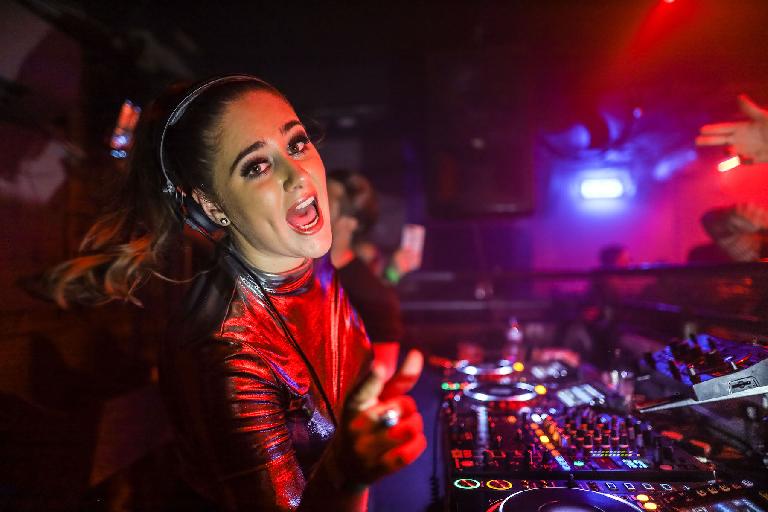 Who is she?
In regular demand, Saffron Stone has been building a loyal fan base who can't get enough of her tech house tunes. Following her initial Solotoko releases Starstruck and GLOW EP's last year, Sonny Fodera voted b side Love Trap as one of the best tracks of Ibiza 2019 with Mixmag and Creamfields used Love Trap for their official aftermovie. Whilst GLOW landed an amazing presence on Spotify with adds to major playlists like You Can Do It and UK House Music, along with receiving an impressive 355K streams and now 95.3k monthly listeners on Spotify.
Experiencing an equally exciting show schedule, Saffron Stone played the likes of The Warehouse Project, Tobacco Dock, We Are Fstvl, Ibiza Rocks, Ministry Of Sound, Mint Warehouse and many others. Paving the way for an even bigger 2020, Saffron Stone is firmly cementing her signature stamp on the scene.
Building to a mind blowing sample, Saffron Stone and Kideko's Get Up on Solotoko reimagines House of Pain's Jump Around into a grooving house heater igniting dancefloors globally, with the likes of Wade supporting the track. Spotify made Saffron Stone and Kideko the cover of UK House Music. Saffron Stone, renowned for her high energy sets, aims to persist with the determination and talent that has propelled her so far.
She continues to form a strong future for herself including more exciting DJ sets and many music projects to follow. Her latest release Everytime is due out on 27 th March which is destined to be a tech house banger.
On progress of women being recognised in the industry
"In my opinion, women are currently more recognized in the music industry than ever before, and that is partly due to the likes of pioneering female artists like: Sam Divine, Hannah Wants, Annie Mac, Arielle Free, Honey Dijon, Nina Kravis. These are strong, powerful women on the scene who refuse to be ignored.
The challenges that I find on the scene are the male to female ratio on line-ups. This is being addressed and improving, however I feel like it will be a long time before we see a 50/50 balance. The booking of any artist should be about talent and not gender. There are major highs and lows at every level particularly starting out so from my experience, you need to make sure you have a good support network around you, don't take anything to heart as there are a lot of knock backs, always believe in yourself and put the work in to receive results and success.
Despite this, the euphoric feeling of performing a great set to an energetic crowd, playing one of your own tracks and receiving great feedback or getting a booking that you've been wanting and travelling the world, for me far outweigh any negatives."
Favourite tech in the studio
My favourite piece of tech is very simply my laptop and the DAW I use to produce, Ableton. I can take this anywhere in the world with me which enables me to be producing on the go, gigging and travelling.
Tech used for live sets
The tech equipment I play on for my live DJ sets is usually 4 Pioneer CDJ's 2000's nexus and 1 DJM 900 Nexus mixer. I like having 4 CDJ's to mix a few tunes at the same time to experiment and have fun while I'm playing. I have this set up in my studio with 2 CDJ's so I know my way around them well! At home I also have my 1210 Technics which I love, along with a lot of vinyl.
LADY BEE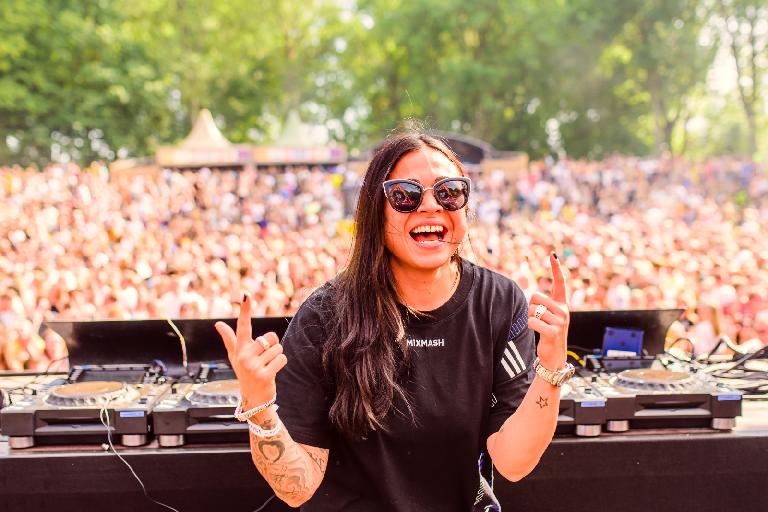 Who is she?
As one of Amsterdam's favorite homegrown artists, Lady Bee has more than earned her status as leading lady of the global bass house scene. With boss ass tracks like 'Mess', 'Roll It' and her fresh Trippin EP, Bee is ready to conquer clubs and festivals both national as international where she has had a constant presence in the touring circuit for over a decade, rocking stages at e.g. Mysteryland, Amsterdam Open Air, Parookaville, and Valhalla.
On progress of women being recognised in the industry
"It has already been 16 years since I became part of the music industry as an artist. In the beginning, it was still very unique to be a DJ as a woman, but nowadays there are so many women part of the top of the industry and that makes me very happy and also super proud! I always try to do my part when it comes to encouraging women to become part of the music industry. For example, during the Amsterdam Dance Event I organized a panel called ' 'Women in Dance '' where the goal was to motivate women to start DJ'ing and producing music, but most of all to support talented women. These days it is not about the battle that there are fewer women part of the music industry anymore, but it's more about the talent that those women have"
Favourite tech in the studio
For me, it's ABLETON FOR LIFE (L) except for vocal recordings, then I use Logic. I also love to use my Push2 for extra creativity. That way I am not getting stuck looking at the screen.
Tech used for live sets
For my DJ sets, it's still the Pioneer DJ decks. Last year, Denon gave me a new set to try out at home and I love it. I played on it a couple of times during shows and it was fun but still new to me. For now, I am still figuring out all the options the Denon Prime has and learning how to use it properly. So at the moment, I'm still in my comfort zone with Pioneer and I still do the best DJ sets on them.
NANCY LIVE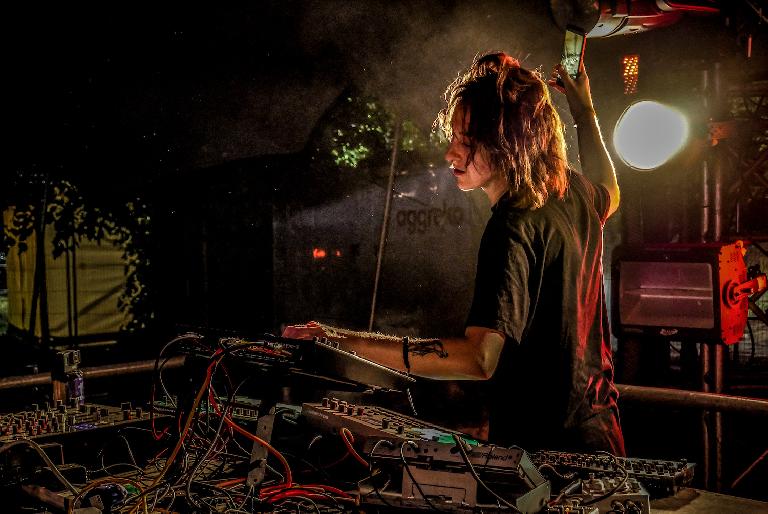 Who is she?
When she's not playing live at the likes of Printworks and The Warehouse Project with Patrick Topping, you can find her in the studio working on a slew of exciting releases to add to her captivating back catalogue on the likes of Day&Night, Constant Circles and Digital:Groove. Along with a mountain of gigs piling up including dates in her adopted Irish residing's at the likes of District 8 Dublin, Life Festival, JikaJika and Project Waterford, NANCY Live is a firm one to watch on everyone's radar this year.
"Made toast this morning and didn't burn it. Got to play on some mad lineups alongside some bloody cool humans this year already. Humans that I really look up to, Paul Woolford, Patrick Topping, Rebūke to name a few. I've released via Monki's label, &Friends, I used to listen to her on the radio and I've paid to watch her play. It's mad that she's now releasing my music, the universe is a fantastic place!"
On progress of women being recognised in the industry
"The progress of female representation in the industry is definitely moving in a positive direction but to be honest, for me, I don't like genders, I like people. I'd love to see the scene shift more to that kind of gender fluidity when it comes to artists and DJs."
Favourite tech in the studio
For the studio, I'm all for looking at my computer screen for the least amount of time possible. It really stems my creativity massively (I'm easily distracted). So my favorite piece of tech has to be my Elektron Analog Rytm. I can get an entire track idea down on it and get it easily recorded into my DAW without going near the keyboard and mouse. It also sounds unreal!
Tech used for live sets
My fave tech for playing live, apart from ALL of my synths (I love them all individually like a mother would her children) has to be my guitar pedals. In each live setup I'll use around 6 or 7 . The amount of difference they make when playing live is incredible. Especially with my Roland boutique Tr09 and Tb03. Then if you made me choose, my favourite pedal has to be My Boss RV6 Reverb pedal! It's dreamy!
LAYDEE V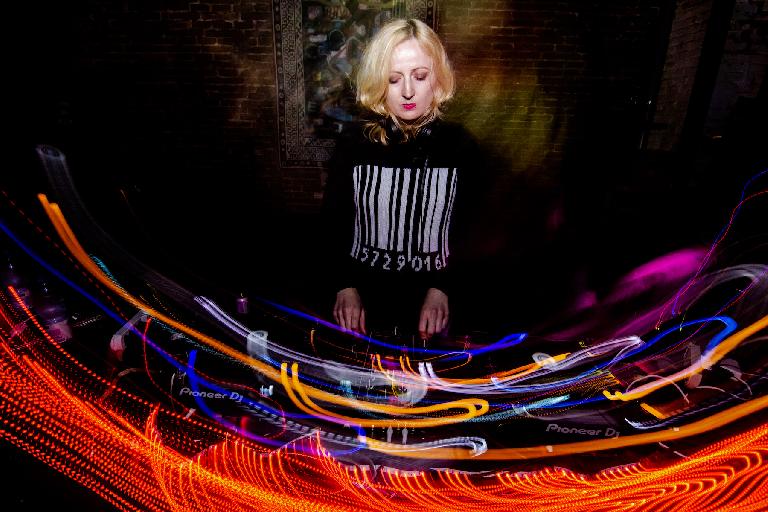 Who is she?
"Having my very first track Get Down on my label PL7 at number 15 in Beatport minimal chart, also my label Platform 7even being played by big names as as Richie Hawtin, Danny Tenaglia, Eats Everything on BBC Radio 1, Butch, Steve Bug etc. The opportunity to play on Ibiza Global Radio, Ministry Of Sound, Polygon BK in New York.
My current release is on a WMC 2020 compilation on my label Platform 7even feat. 3 of my tracks, I've got an exciting project of my own coming out soon too!"
On progress of women being recognised in the industry
"I have been hearing a lot from my male DJ friends that it must be easier for me to get bookings, because I am a woman, but I don't see it that way. For example in my experience of playing in London, it doesn't matter whether you are a man or a woman, what matters is whether you are a good friend with promoters/music directors. What I believe should matter is whether you are good or not, being man/woman is irrelevant.
On the bright side, nowadays, there are a lot more female DJs and I can see that the ratio of male and female DJs is now slowly starting to balance out. I see more and more female DJs and producers doing their own thing and running their own events & labels."
Favourite tech in the studio
I use my Macbook Pro, Logic Pro X and Noiiz plugins and samples for production. Also my KRK Rokit 5 speakers and Sennheiser HD 25-1 II headphones are my essentials.
Tech used for live sets
I enjoy playing from the industry standard 2 x Pioneer Cdj2000nxs2 players and 1 x Pioneer DJM-900NXS2 mixer.