Finding a good amp simulator is pretty essential for guitarist when you're recording 'in the box' all the time. Here's a quick look at five software sims that I go to for guitar tones when I need to get a sound up fast and start recording.
#1 - Brainworx Chandler Limited GAV19T
Of all the amp sims here the GAV19T took the most time to get inside of. This amp simulation for the UAD platform is quite boutiquey in nature resembling a more Class A sound (think Vox). Once you spend some time playing with it, you start to realize what a cracking bit of software it is.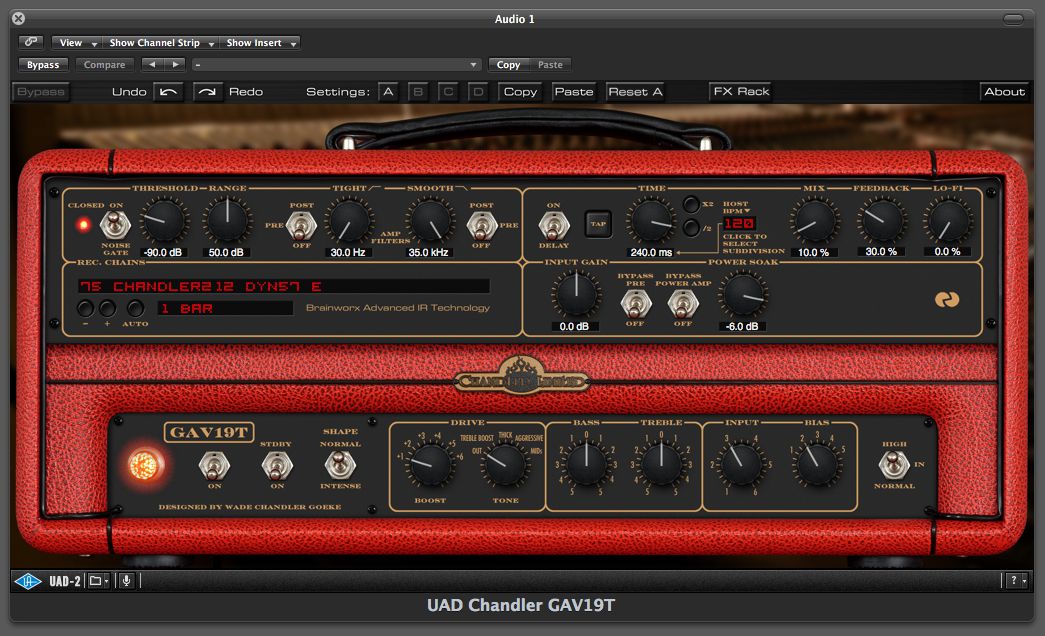 The interaction of the various input stages (the hidden Power Soak stage especially!) are the key to driving the amp into all sorts of pleasing dirty amp tones and back to clean again. You won't find any scooped modern metal (there's plenty of gain though!) here but what you will find if you're prepared to look for it are some really kick-ass amp sounds. Quite a unique bit of kit this and worth a look!

http://www.uaudio.com/store/guitar-bass/chandler-gav-19t-guitar-amp.html
#2 - Positive Grid BIAS
BIAS has been around for a while on iOS and a few months back finally made it to desktop. It's proven to be quite a hit with guitarists and rightly so. There's really no other software amp sim that allows you to tweak so many parts of your signal path like BIAS can. From the types of tubes in the preamp to the type and behavior of the transformer stage Bias is a tinkerers dream. It also sounds really killer! :)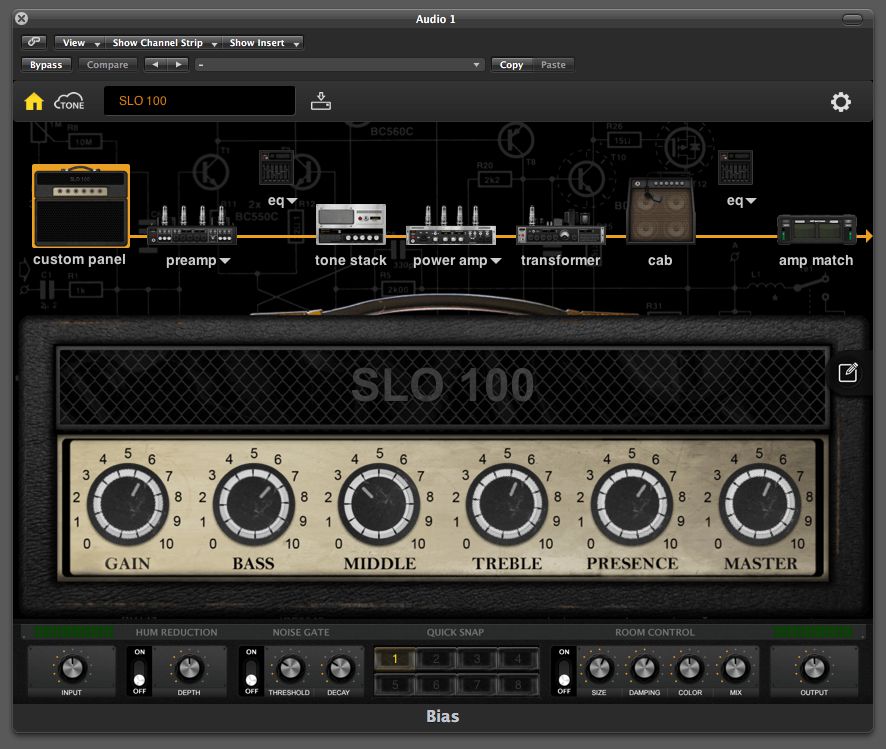 The addition of the Tone Cloud gives you an endless (and growing) number of user-based presets to try out. Did I mention it has built-in amp matching to clone the sound of your favorite hardware amp. Well it does that too!
http://www.positivegrid.com/bias-desktop/
#3 - Scuffham Amps S-Gear
S-Gear from Scuffham Amps is a piece of software I use on a regular basis. It does some really good clean/crunch sounds and I'm a real fan of the Delay Thing for modulated delay sounds. If I ever need a lush slightly broken up guitar sound, this is where I go.
There's plenty of tweakability and a great range of tonal options from the convolution-based cab simulator.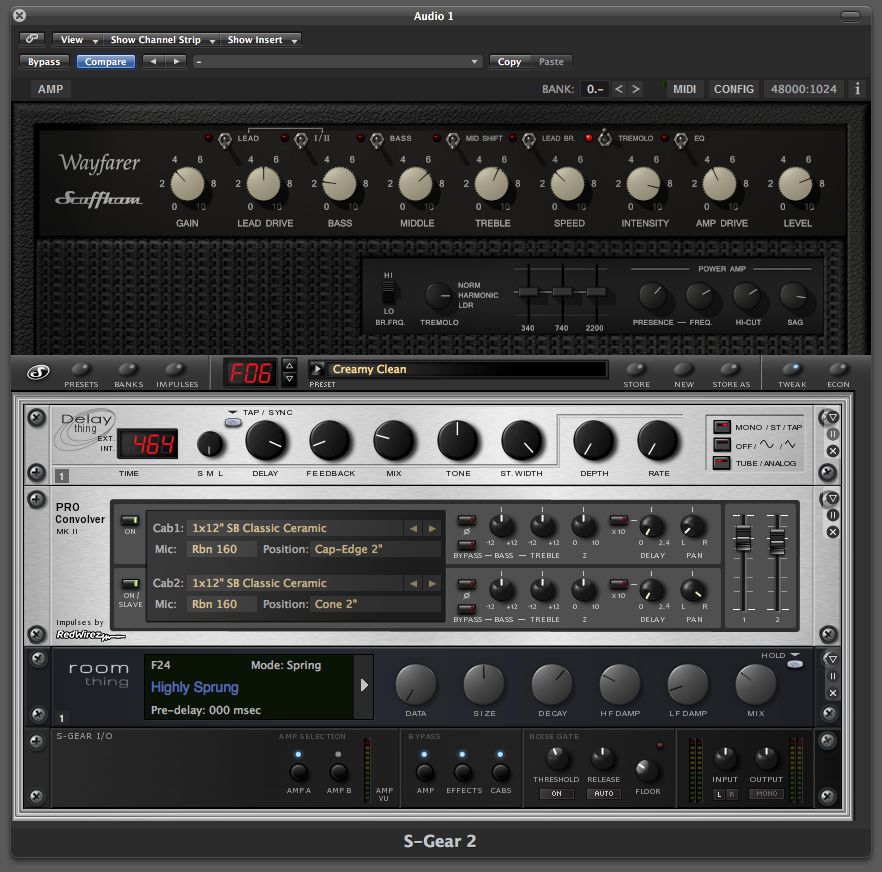 The Tweed amp in 2.4 is a welcome addition and and proves that Scuffham Amps are working to improve on an already great bit of kit!
http://www.scuffhamamps.com/product/s-gear
#4 - Softube Vintage Amp Room
Another amp sim on the UAD platform. Just one in the Softube line, Vintage Amp Room is the standout product for me in this range. It's had mixed reactions but for me it actually 'really' sounds like an amp in a room. With three vintage type amps available you can get a wide selection of very useable and useful guitar sounds that sit really well in a mix. I usually use this in the Apollo Console and go straight to disk with it.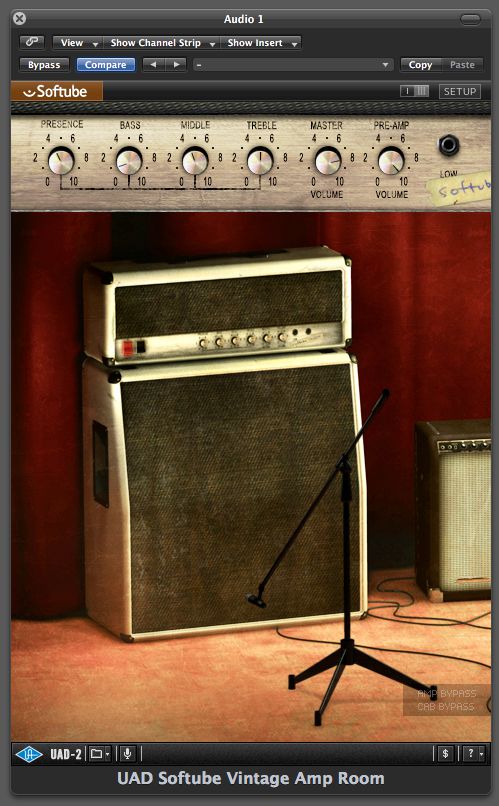 There's nothing fancy here, just great great working guitar sounds!!
http://www.uaudio.com/store/guitar-bass/softube-vintage-amp-room.html
#5 - Waves GTR
I got this with the Waves Gold bundle and have to say I didn't quite know what to expect. I have to say I've been quite pleased with this.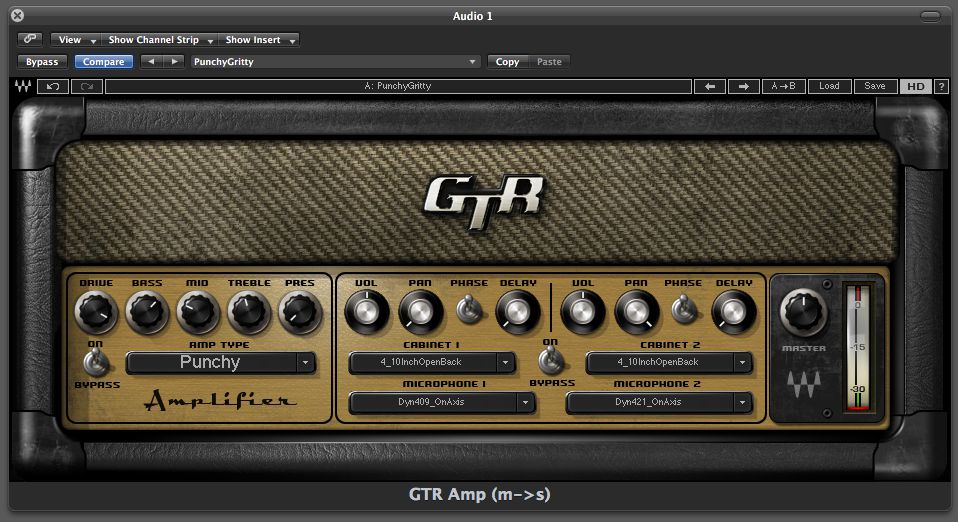 The GTR3 bundle (which can be bought separately) has some pretty neat stuff in it. Not only do you get a pretty darn good amp sim but it also includes a Stompbox plug-in with some cool FX, a really useful tuner plug-in and the ToolRack which combines the whole lot together.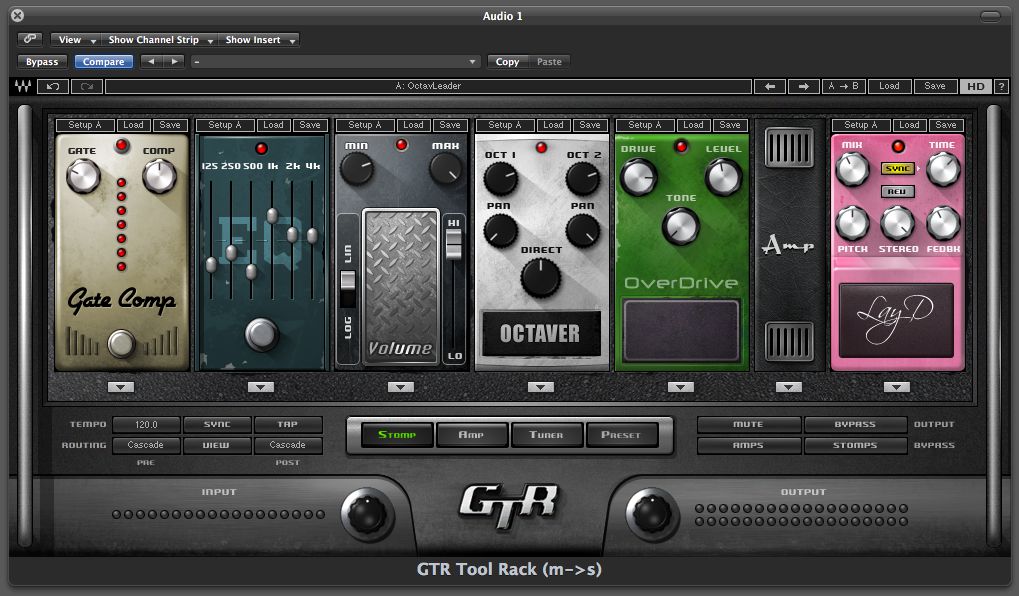 I've got some pretty mental lead sounds with this, and it's also really great for more effect heavy modulated clean tones too.