Choosing a reliable axe for a live performance can take a little patience, as every performer has their own unique specifications. In this article, I'd like to spotlight a few different hardware synthesizers that have been more than amazing during a show and at the same time are amazingly powerful in the studio environment.
KingKorg
I was blown away when this little morsel of hotness arrived at my doorstep. The KingKorg is one of the few modern synths that I know of that sports a real, internal, vacuum tube meant for warming up synth tones and vocoded synth tones. In addition to being a great synth, Kingkorg also sports an incredible vocoder that has so much personality, especially with the warm tube saturation. I also loved the vocoder's XLR input and the gigantic assortment of filter types.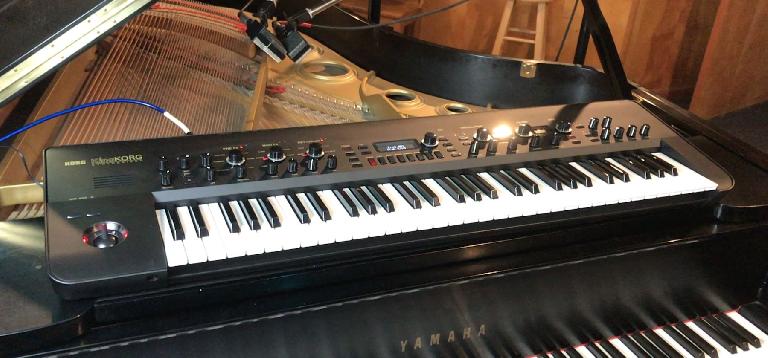 One thing that also really got my attention was how easy it was to customize patches on the fly, even in situations that have poor lighting. Kingkorg is lit amazingly, and the tiny displays are extremely easy to read. I also love the oversized knobs and the action on the keyboard. When you're working with it, you feel like you're working with an instrument that is alive, and almost otherworldly!
Kross 2 88-Key
If you're a piano player or a keyboard player who sometimes to frequently plays piano parts, than you might have a look at the 88-key Kross 2 keyboard from Korg again. This keyboard is amazing for the stage, for more than a few reasons. Firstly, the keys themselves feel amazing. The natural, weighted hammer action keys have different action in the higher key ranges than the lower keys, where they are springier. Much like a real piano.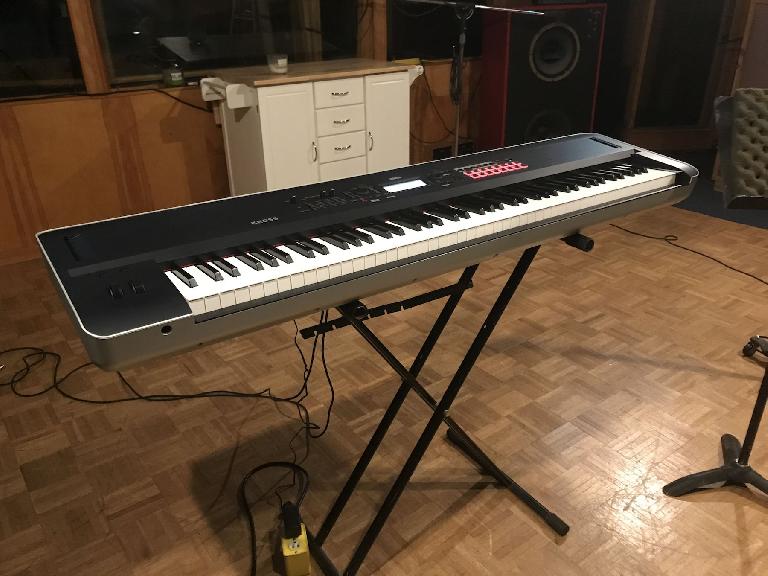 Also, another feature that I couldn't stop using and talking about as I was practicing last month and preparing for a live show were the storage compartments built into the face of the Kross 88. I never had to dig around for the power adapter once. I was able, instead, to keep the included wall wart in the right side compartment on the face of the Kross-88. This means, just pull out the keyboard, pull out the wall wart, plug in an audio cable and go.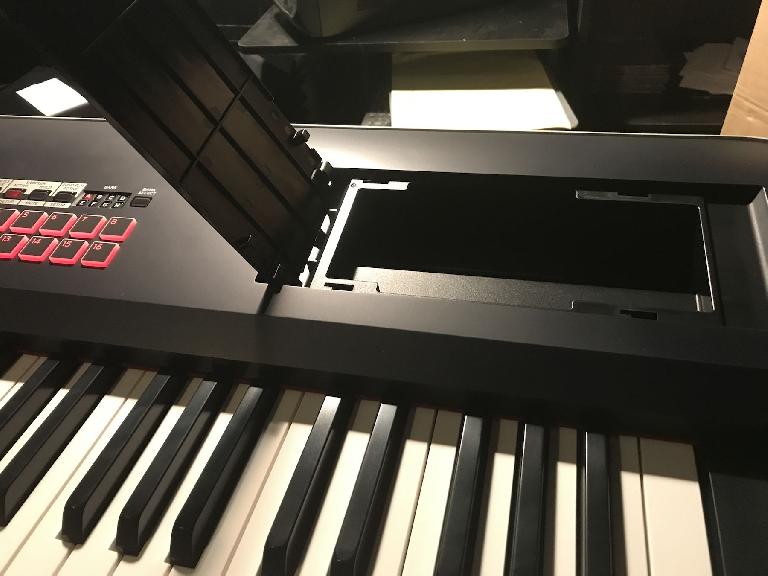 In addition to the action and the functionality, the Kross-88 is extremely light for a weighted keyboard and has a large range of 'bread and butter' patches that will help fill out any kind of set, regardless of genre. I found it extremely easy to make a quick batch of performance presets before a show. And I loved the internal effects, as they really could make many of the more acoustic patches sound extremely real and alive.
Nord Lead A1
Back in the day, I jumped at any chance I could to use a Nord Lead, or Nord Lead 2 on stage. The bright red keyboards have an enormous range of flexibility and expression, are extremely portable and while they may appear tiny, the internal synthesizer is more than robust.
These days, Clavia offers the Nord Lead A1, which is the spiritual successor to the older Nord Leads. They aren't as well equipped as the Nord Lead 4. But, they still have incredible arpeggiators, thick and juicy oscillators and some lush, fat filters that can scream with the best of them.

In the studio, the A1 is still four-part multi-timbral. So you'll be able to have the Nord Lead A1 fill in on more than a couple of tracks at once. Because you can sync the arpeggiator through MIDI, you can have some serious jams on your own or with other musicians that may sound way more intricate and exciting than you're actually capable of playing.
The physical keyboards also, I have always felt, feel great. I really like the keys and I love the little wooden pitch benders on the Nord Leads. It's really easy to use your thumb to get some very precise bends in a performance. And the mod wheels are extremely accurate!
Roland System-8 Plug Out Synthesizer
Back in the day, my favorite live synth, period, was the Roland JP-8000. It had a sound that was both dreamy and at the same time hard hitting. The arpeggiator made more than a few classic electronic tracks. Now, to find one of those isn't necessarily ridiculously easy. And if you do, they don't really belong on stage any more. They need to be taken care of, in a studio. But the Roland System-8 plug out synth, which is currently available, has a very similar sound, an extremely powerful arpeggiator and is also much lighter, plus you don't have to worry about the ribbon controller going out on you on stage which was an issue with the JP-8000.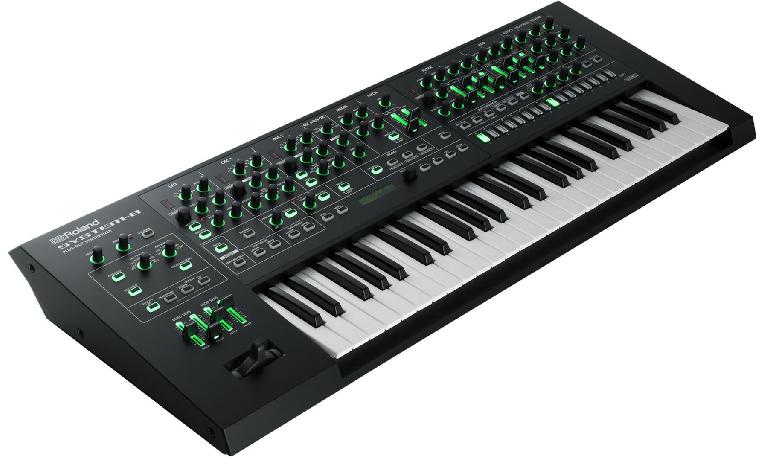 Because the System-8 has so many of the classic synths of Roland past lurking underneath the hood, it's entirely possible to make patches that go way beyond what any ordinary synth can sound like, especially in the fatness department. In fact they even include the Jupiter-8 and the Juno 106. So it's plenty big, right out of the box. And you can continue to add more classic synths to it, like SH-2 and SH-101.
Virus TI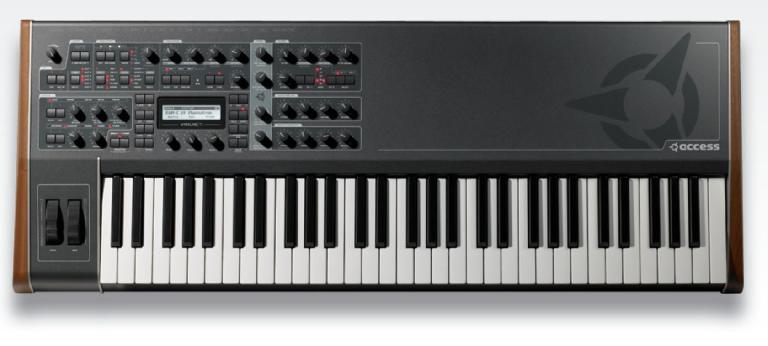 Until recently, I'd thought the Virus TI and all of its cousins had finally faded into the background. But when a friend of mine rolled up to a show and rocked out with a single TI just a couple of weeks ago, I knew I had to mention something in this article. The Virus has been on more stages for electronic music than any other keyboard I know, and in its long running TI form, it's still a monster on stage and in the studio. I've never actually been a fan of the keys on any of the Viruses. But I've used Virus modules and even Indigos more than a few times and have found them to be very solid. The patches are always useful, regardless of when they were produced. And the programmable arpeggiator is still the best in my opinion. The Virus TI also has a vocoder that sounds unbelievable. A lot of people have given up on this line. But I still love them!
Conclusion
I know this might not be the exact list that you might choose. But, I'd be happy to use any of these on stage and I have. Therefore, I'll continue to take my chances with all of the synths listed above. You have to be able to trust the instruments that you bring on stage and these synths have treated me and my acts right on several occasions.