There are a number of great music education iPad and iPhone Apps available for use in private or group music lessons. I've found using interactive technology adds more fun to weekly lessons while drilling students on important skills like note recognition and rhythm. A lot of the interactive app world focuses on the single user and his/her device but much more time should be explored bringing students and teachers together using iPhone and iPad Apps as teaching tools. Here are five of my current favorites that I use with private students:

MyRhythm
MyRhythm is a new App that my students find very challenging since it uses dots instead of traditional rhythmic notation to drill rhythmic patterns. The two-handed coordination required makes this the perfect practice tool for piano players and drummers, but it also works for anyone developing rhythmic feel. You can change the UI sounds and the grooves and tempos that come in a variety of modern electronic styles.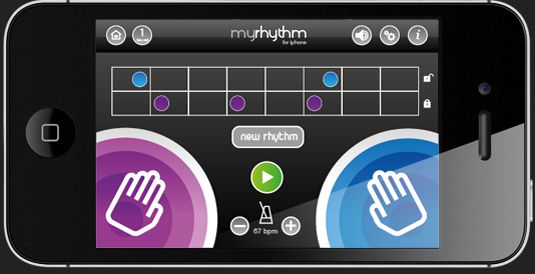 MyRhythm App.
Note Tutor
Note Tutor is essentially digital flash cards for both treble and bass clef notes. You can customize the range of notes you want to drill and work on speed recognition. I use this tool the most with beginner level music students.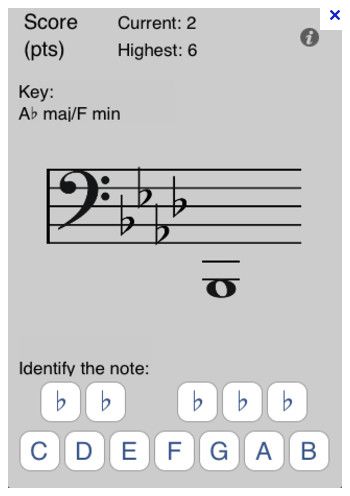 Note Tutor App.
Piano Notes Pro
This App is the next level up from Note Tutor for note recognition and site reading. Students read groups of notes in Treble and/or Bass clef and find the correction note on the keyboard relative to middle C, which moves depending on the clef being drilled. I like how the key can be changed and the keyboard can be color coded and labeled as students build skill and confidence finding the notes. I notice a big difference in students' reading progress after using this App consistently.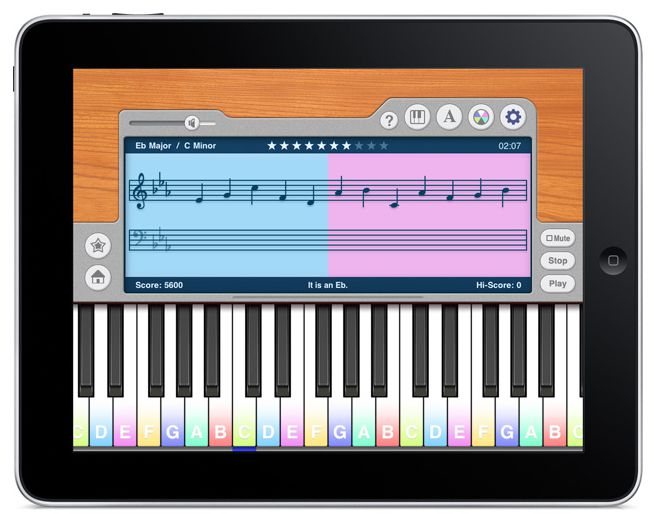 Piano Notes Pro App.
ClearTune
I use ClearTune with my flute students to develop intonation. It's simple, easy to use and graphically pleasing. My students will often practice their scales with the tuner to see which notes or range of notes are harder to keep in tune. Of course, this App is invaluable to the gigging musician as well to tune up before performances.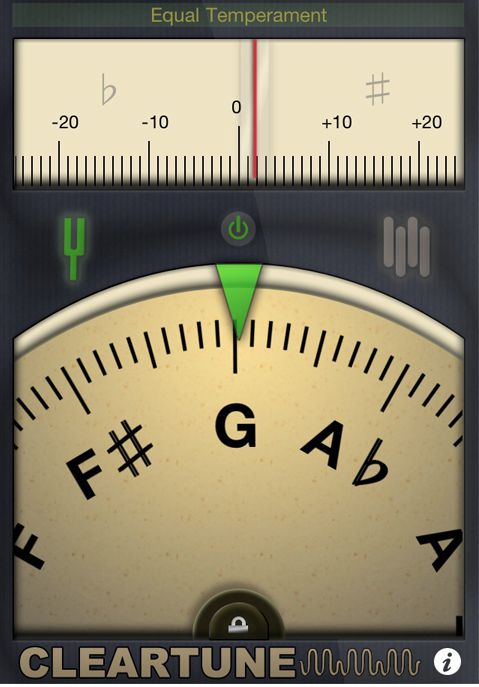 ClearTune App.
Recorder
One of the best ways to monitor your practice progress is by recording yourself. Students bring me recordings of their practice for me to hear and I often make recordings of new songs so they are able to have a reference while practicing until the next lesson. This helps to unlock the truth to the statement, "I played it better at home!". Learn more about Recorder here.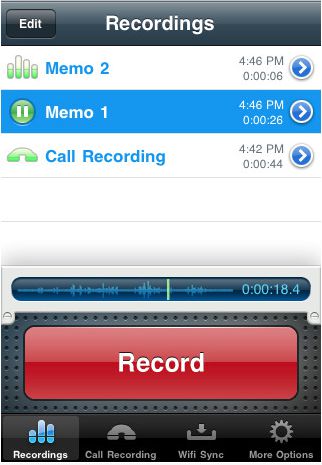 Recorder app.
I recommend exploring the music and music education sections of the App Store for new tools, instruments and reviews. Download the free version of apps, if available, and try it first before upgrading to the full version to be sure that you or your student will use the App often. Whether you are an educator or a self-taught musician, using the iPhone and iPad for studying music is a great way to achieve success!