Here is quick roundup of the 5 best Kontakt libraries for creating spooky cinematic sounds that I have had the pleasure of using this year. Obviously, these are great for professional level movie scores and trailers, not just holiday fun!
Most of the audio examples were made using just one key to demonstrate the creepy capabilities of these instruments without the necessity of having degrees in theory and composition. Be prepared to be scared!!
1 – Heavyocity – NOVO: Modern Strings
Web: https://www.heavyocity.com/product/novo/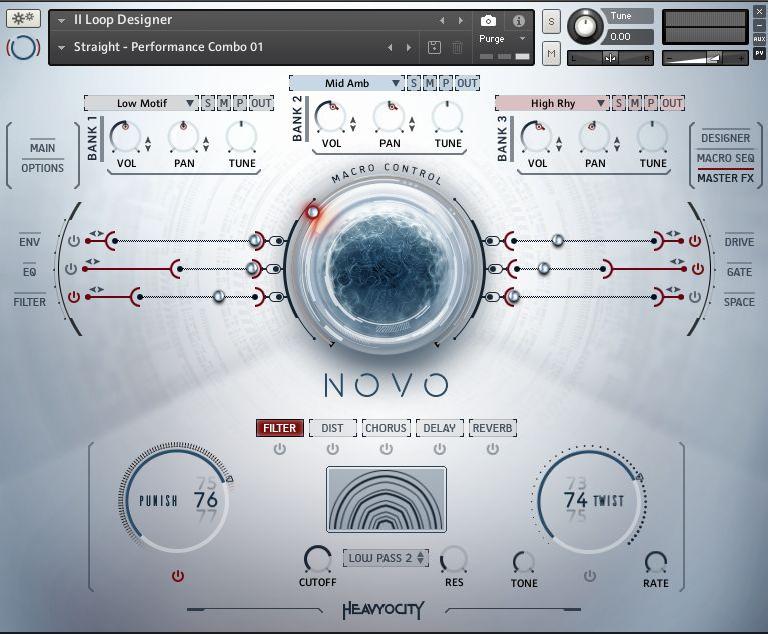 The new NOVO creates some of the most interesting and intriguing sounds with ease. Energy, suspense, horror, excitement… you name it, NOVO can do it! While the traditional strings samples are some of the best ever recorded, the Modern twist on them is to die for. Getting ideas has never been easier or more inspirational and incredible. You can go the quick route and use the Loop Designer to combine up to 3 of the expertly crafted loops or get into the nitty-gritty with the String Designer to sculpt your own sounds. Creating suspense is what this library was seemingly built for.
Audio Example: Loop Designer
Audio Example: String Designer
2 – Output – Analog Strings
Web: https://output.com/products/analog-strings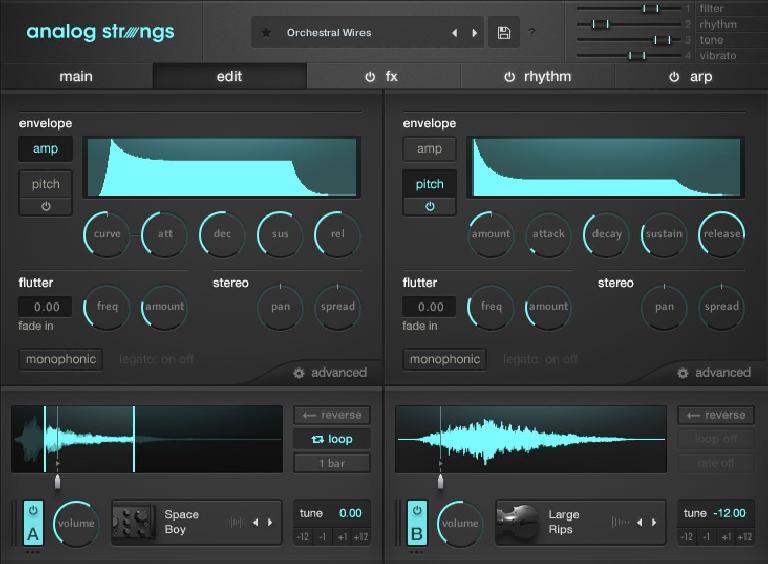 Output came out with a strings library with a dark twist earlier this year. It is perfect for putting people on the edge of their seats and biting their nails. The combination of pristine modern orchestral strings together with unorthodox and unconventional sound elements makes for a unique sound that lends itself perfectly to today's tension filled film scores. Think Trent Reznor meets Hans Zimmer… and beats him over the head with a violin.
Audio Example: Unconventional & Unorthodox Strings
3 – Heavyocity – Gravity
Web: https://www.heavyocity.com/product/gravity/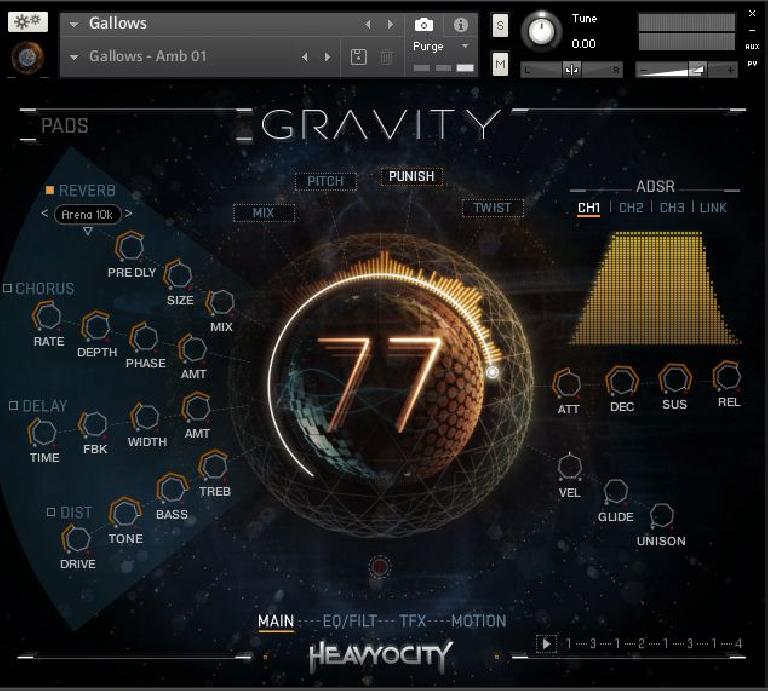 Gravity has been around for a few years and has stood the test of time with ease. Explosions, impacts, risers, and intense atmospheres are what Gravity is known for in most circles. However, the Pad snapshot library is thick and filled with unnerving sounds that provide that eerie feeling with the press of one key! There is literally a section of Pads called Complex & Unnerving. Perfect to set the tone of your latest horror project.
Audio Example: Complex and Unnerving Pads
4 – Audiomodern – ATOM
Web: https://audiomodern.com/shop/instruments/atom-2/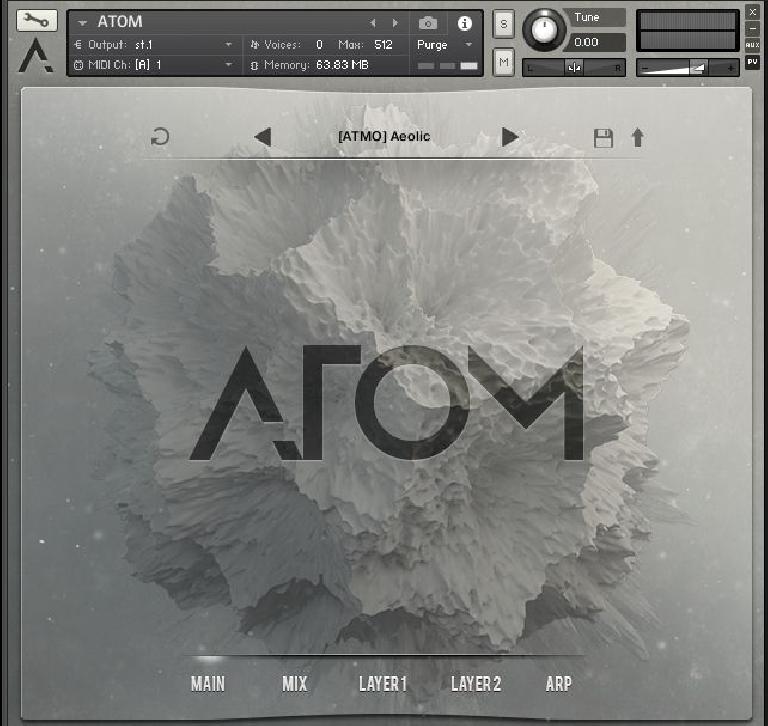 Arguably the most important musical elements in a film score are atmospheric in nature. ATOM has your back! Especially, if you are working on something that is meant to be frightening. This is 7 GB of sounds ranging from some of the most ghoulish atmospheres to blistering effects that will have your audience shaking in their socks. ATOM is really a one stop little shop of horrors.
Audio Example: Atmospheres & FX
5 – Cinematique Instruments – Deconstructed Piano
Web: http://www.cinematique-instruments.com/inst_decon_piano.php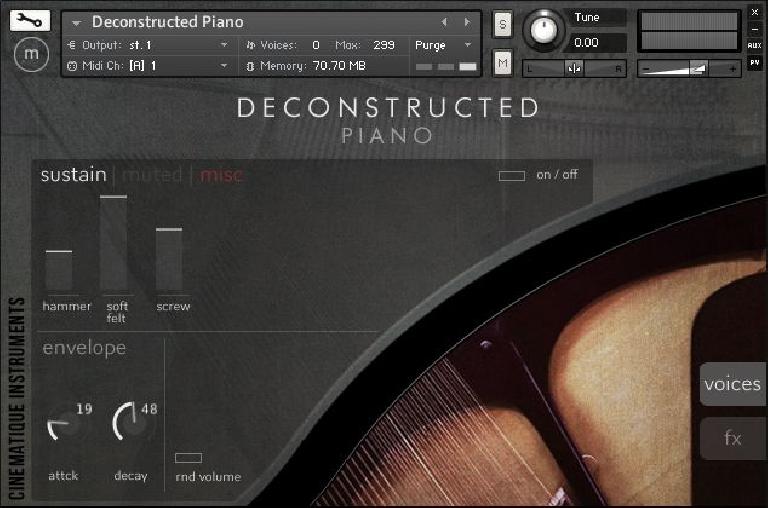 A broken piano in a dark room in an old run-down house is the epitome of scary. Imagine if those keys begin to play on their own. While the cause of such things might be the main plot point of the film, what they might sound like is up to the sound engineer's imagination. Deconstructed Piano helps get you close while leaving a bunch of wiggle room to make something unique and perfect for your film. This Kontakt instrument is perfect for setting the mood with a sombre ballad or just some random notes ringing out through a long hallway in the dark.
While the interface is rather simple, and it's just a piano, there are more than a few ways to mangle the output to dial in just the right amount of creepy!
Audio Example: Ballads & Lingering Broken Piano