1. Blue Cat Audio Analysis Pack
OK, so this is a bundle but it's here because it's hard to choose just one of the excellent analysis tools it contains—although they are available separately. This is basically a one-stop shop for analyzing every facet of a sound from levels and frequency to stereo, phase and more. Strapped across the master buss of a mix or a master, a combination of these tools will help you to understand how your room is affecting your mix, where you need to boost or cut certain frequencies and how your material is likely to translate to other playback systems. A full arsenal of analysis tools.
2. iZotope Insight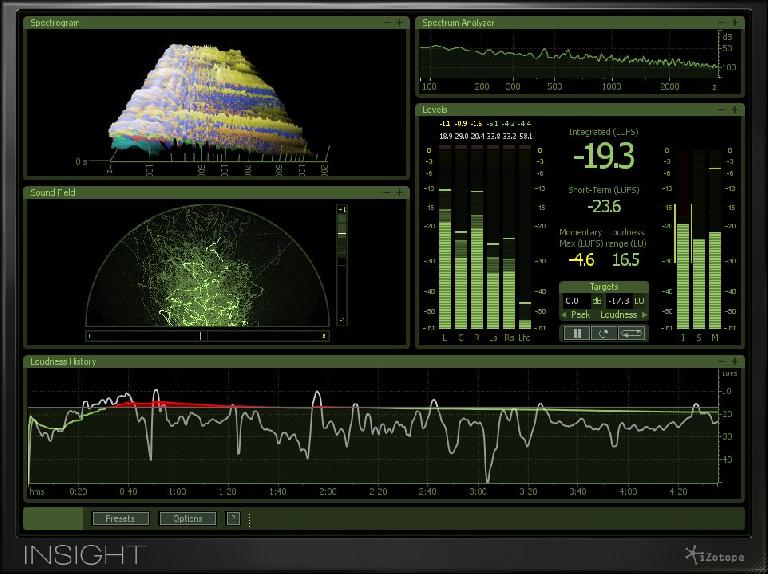 Among iZotope's excellent and varied audio processing tools, Insight is unique in being dedicated to analysis. Aimed at everyone from music producers to broadcast engineers and video producers, it provides a comprehensive suite of tools including real-time colour coded visual monitoring of frequency and amplitude, loudness standard measurement, spectrograms and 3D meters. It can be customized and resized to suit your workflow, and there's a downloadable demo available so you can check it out and decide whether it could be of benefit to your setup.
3. NuGen Visualizer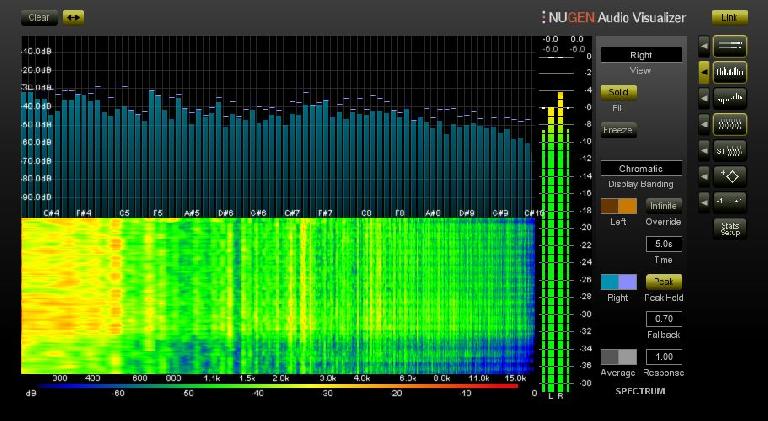 NuGen's Visualizer, in all major plugin formats, is a really powerful analysis tool that uses multiple types of level meter with different scales as well as FFT and stereo spectrum analysis, a stereo spectrogram and a bunch of other scopes and meters to give you the lowdown on what's going on with your signal. With a zoomable, scrollable and customizable interface, it can be set up to suit your needs and you can create custom views easily. In Comparison mode, you can compare two sources inside a single instance of the plugin which is great for looking at the way your processing is affecting the audio.
4. Voxengo SPAN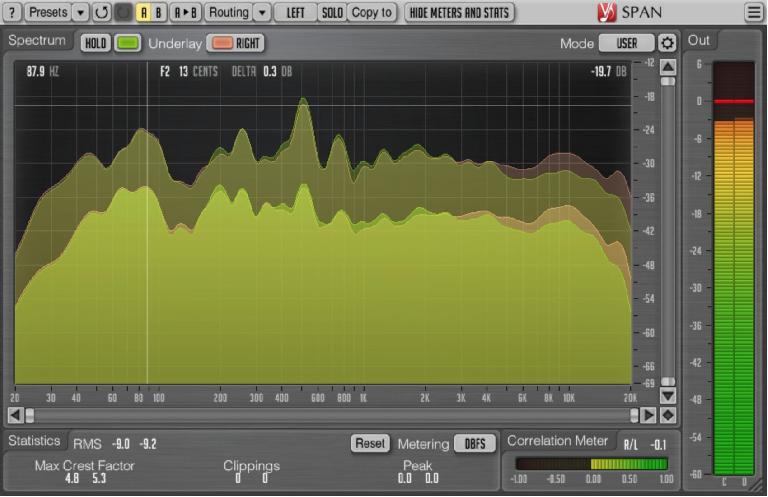 Although not quite as slick to look at as some of the expensive analyzers, SPAN does have the very significant advantage of being completely free! A realtime FFT spectrum analyser, it supports multichannel analysis and can be set up to display analysis streams from two different channels or groups at the same time. Despite being less feature-heavy than some of the competition, some actually find this to be an advantage since it doesn't drown you in menus and options, instead providing a good, solid analysis toolset without blinding you with science.
5. MeldaProduction MAnalyzer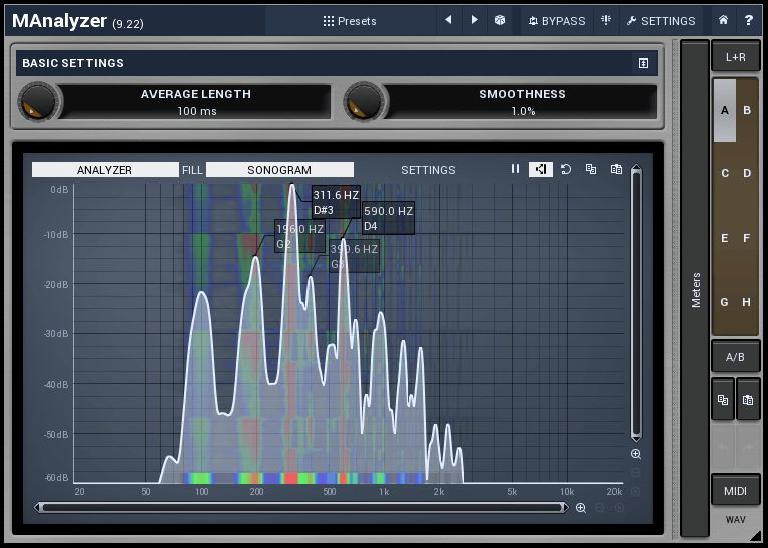 Another excellent analysis that also happens to be completely free, plugin specialist MeldaProduction's MAnalyzer shares the core features of all the company's plugs including full 64-bit operation, M/S processing, full MIDI learn and much more. It's a spectral analyzer and sonogram that uses smoothing, prefiltering and other advanced techniques to analyze any sound you route through it. You also get industry loudness compliance meters and a bunch of other cool features. Download it today!