Got a scratch for a new synth? Low on scratch? Synthesizers are notoriously pricey. Thankfully though, most of the world, if you haven't noticed, are running a little short on bills. This means that manufacturers are finally coming through with some really solid synths that fit the current budget for most of us. Let's take a look at some great examples of what's out there for under $500.

Arturia MicroBrute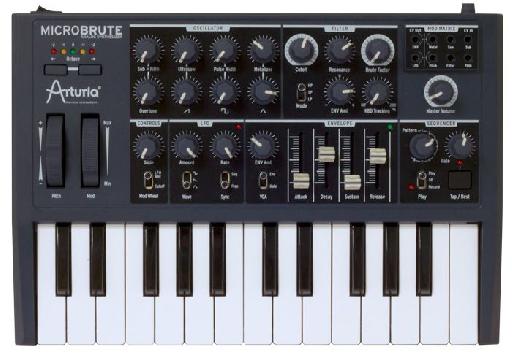 Nothing beats a small, portable synth with a bunch of knobs. Beyond the hipster street-cred made possible by the stylish retro encasement, the Arturia MicroBrute is not a synth to be taken lightly. This monophonic synthesizer is so packed with value that it really sounds too good to be true, while sounding too good to be true. Not only do you get a step sequencer, multiple oscillators, and a sub, but you also get control voltage inputs, and outputs and the famed Steiner-Parker filter, made famous in the '70s. The latter was actually approved by Nyle Steiner, himself, for its authenticity in sound. Weighing in at a street price of $299, you will have to look hard to find a better deal.
Novation MiniNova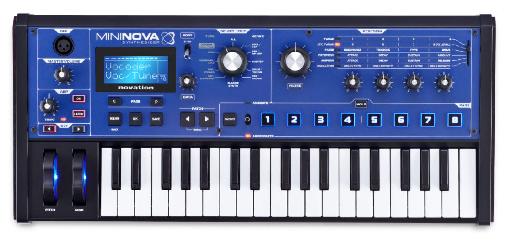 Geez, there are some big names in this list! The MiniNova from Novation has actually been around for a few years and, it's held up amazingly. Featuring a synth engine that supports up to 18 voices of polyphony with FX, a Vocoder (and mic) that does the classic sound, as well as Novation's own VocalTune effect, for some old school Hip-Hop vox. In addition, you'll also discover an extremely formidable arpeggiator. As there is a USB port, it is important to mention that the MiniNova comes with its own editing software. So, you can create some great patches without having to squint, on dark, lonely nights, when looking into the small blue screen on the MiniNova's surface. Originally, the MiniNova was going around for $499. However, some retailers are selling them below our $500 limit. Still counts!

Moog Werkstatt-Ø1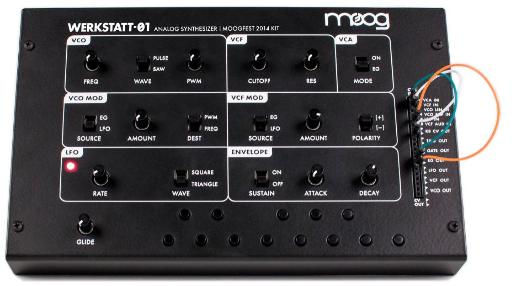 Even Moog, the original synth company, has something to offer. Want to build your very own Moog for under $500? Now you can! This single oscillator sports the classic 4-pole Moog ladder filter, an LFO section with square and triangle shapes, and it has a patch panel. This means that you can run control voltages to other synths that you may own and modulate them, or have the Werkstatt-Ø1, in turn, be modulated. Again, this is a kit. But, Moog assures that it's a quick, painless assembly. And, they also ensure that this '