iZotope's Ozone 7 is a pretty big departure from the previous version. An extremely snappy and ergonomic interface as well as a standalone app round out a pretty major upgrade to an already full-featured plugin. It can be a little intimidating to try to tackle all that Ozone 7 has to offer, so here are four great tips on getting started.
1. Using Linear Modules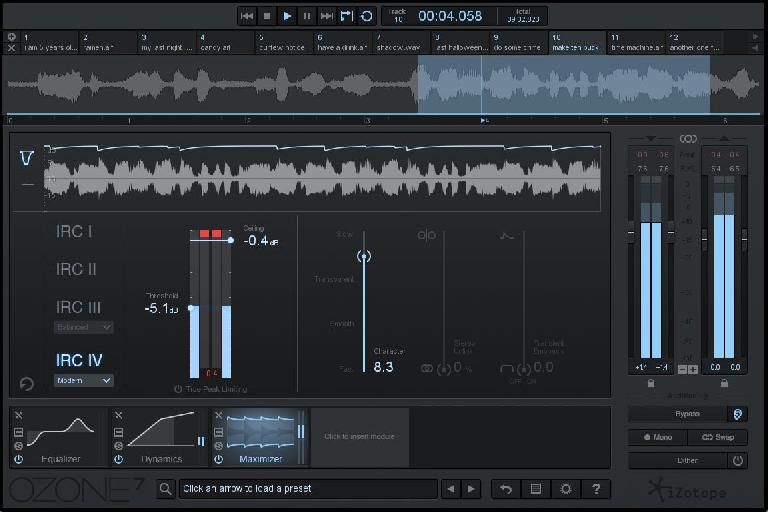 The layout of the processors is much clearer in Ozone 7. You now can work in a serial format, and see the order in which the effects are applied from left to right. This is in stark contrast to the previous format, which had the processors laid out in a sort of 'grid'. Now, you can easily click, drag, drop, and re-order the processors in the order you are using with ease. It's a simple process to solo and hear the effects of a single processor, and there are even presets available for each processor that you can browse by clicking just above the solo button. This linear fashion of working is extremely clear and efficient.
2. Plugging it In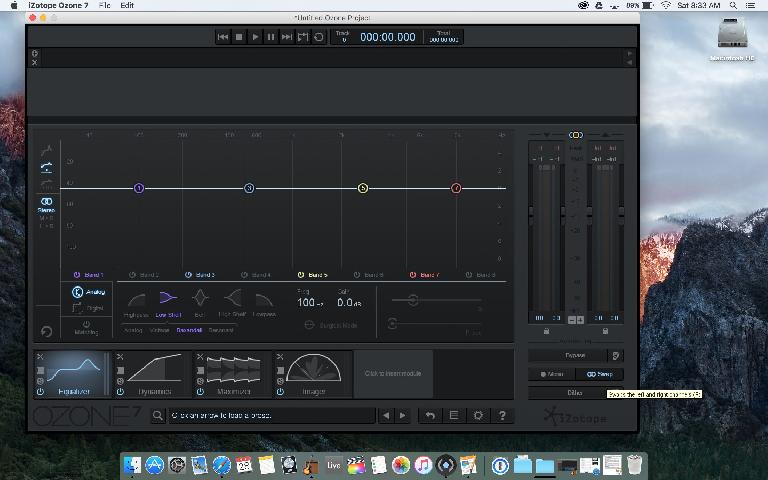 The standalone Ozone 7 app actually supports third-party plugins, and you can augment iZotope's own modules with just about any AU or VST plugin of your choosing. You can use your favorite reverb to add a bit of mastering ambiance, or swap out iZotope's tape saturator for one of your own.
This isn't the only upgrade in the plugin category, however. You can now add in single modules of Ozone as their own plugins within your DAW. Love Ozone's limiter, but don't have use for their EQ? You don't have to waste processing power on elements you aren't using. If you have the 'advanced' version, you can load up the Ozone modules as single plugins and utilize them outside of the Ozone 'environment'. Very cool!
3. Works With Mid-Side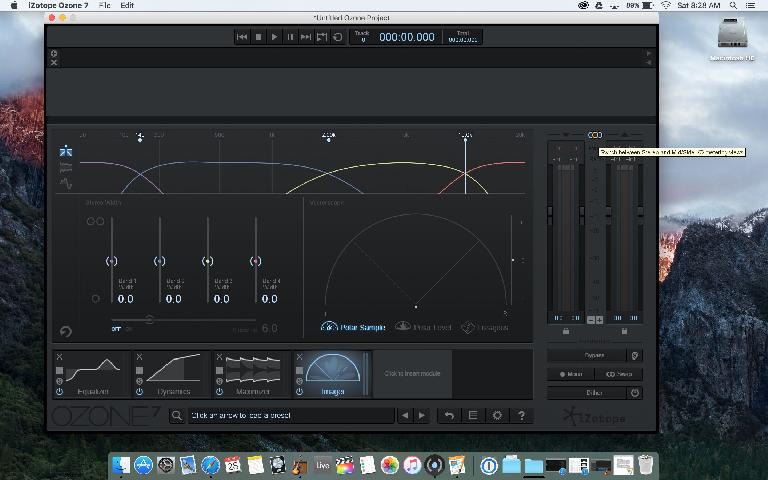 If you love utilizing mid-side recording techniques, Ozone 7 makes it very easy for you. The built-in meter can easily switch between traditional left/right configuration and a 3-channel column view specifically made for the Left/Right/Center format that is utilized in mid-side processing. The applicable processors such as EQ and dynamics are also easily switchable between the typical stereo format and mid-side format with the simple press of a button located on the left side of the screen.
4. Fades and Channel Swap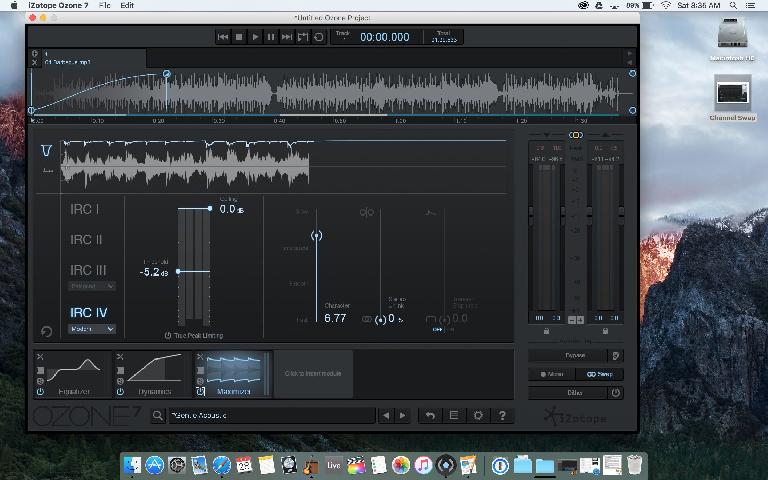 The more I use the standalone app, the more I've come to appreciate its snappy responsiveness and efficiency. It's really a pleasure to work with audio inside of Ozone 7. To create a fade, simple grab the fade handle up in the wave preview window. You can stretch it out as long as you'd like quite easily, and even alter the start/end point of the fade to exclude that part of the audio file from your final bounce.
You can easily swap the L/R channels in your audio, something I've had to do on more than one occasion when the original recording engineer on a drum track hooked up the overhead mics backwards. Simply press the swap button in the bottom right corner of the window and voila, problem solved. With the amount of time you save from having to do that in a DAW (ugh!) it's almost worth the price of admission right there!