Sleep, especially when it comes to us creative folk, is a rare commodity. I, for one, am an admitted night owl. This is simply because my creative juices and ideas tend to flow freely. It's also time that I get to myself, without question.
However, as I've progressed throughout this fun and fascinating life, my nocturnal lifestyle has led me toward later and later hours without compensating later with more sleep. And, I can tell you that when I don't get enough sleep, I'm a handful. And, it affects everything else I do emotionally, idealistically, and more.
At a certain point, when I'd all but gotten rid of sleep, and I'd noticed the affect that it was having on me, I started to try to go back the other way, by trying to get a good night's sleep. Only, there was a problem. It appeared that I'd forgotten how to sleep!
This resulted in the usage of herbs, drugs and sleep tricks to help me fall asleep. All of which serve a great purpose. But, it occurred to me one day that I had a talent that I wasn't using in the effort to fall asleep—Audio.
I spent a great bit of time over the last few years researching ways that I could use my audio talents to assist around the house, and help me get the sleep that I direly needed. Consulting the internet, books and trial and error, I found some great tricks! So, if the sandman has been passing you by at night, try some of these tricks.
Tip 1 - Find an Environment that Relaxes You
We all have little audio triggers that date back to our childhood. Some of us get sleepy when we hear certain songs, others get sleepy when they hear certain sounds. Personally, the sound of rain really makes me drowsy. So, I've invested in looping programs that can be run all night long that will keep me in that drowsy state.
Even if you don't feel like investing in an environmental audio app that loops endlessly (Whitenoise Pro, for the iPad is a great example), you can still bring a recording of environmental audio into your DAW and loop it. Problem solved!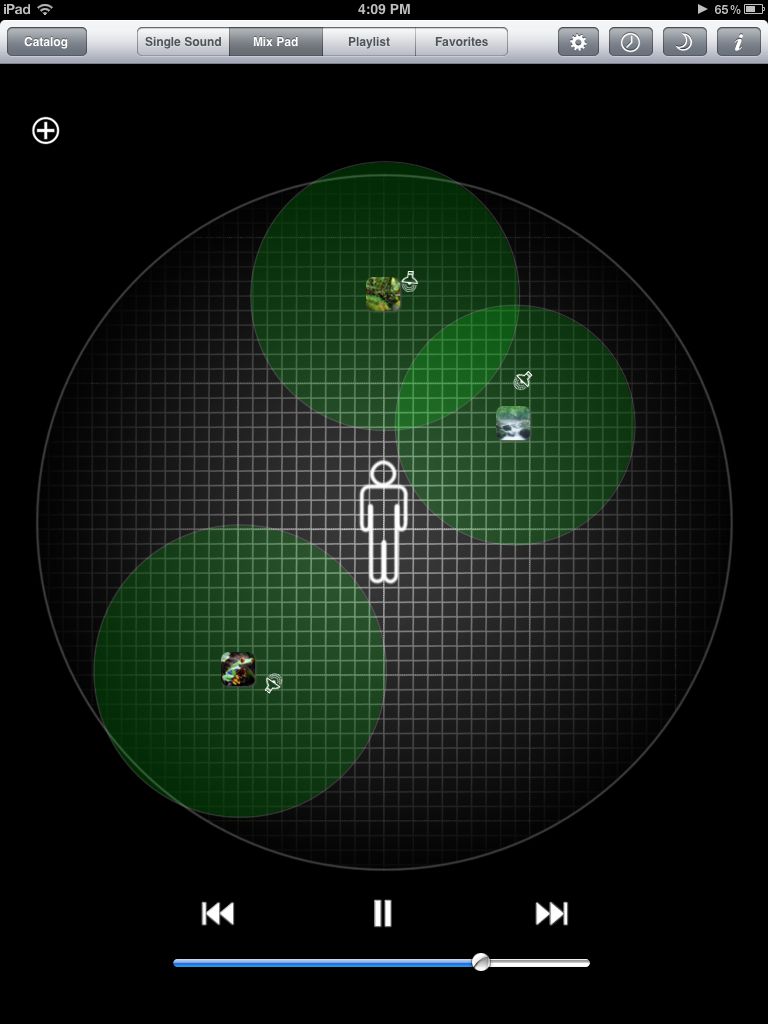 Whitenoise Pro for iPad is a great way to record environmental audio.
Tip 2 - Reserve Your Sounds for the Right Time
I've developed a simple rule with my sleep sounds—I turn them off when I'm not using them. You'll quickly find that it's easy and nice to keep certain audio 'environments' going all day long. However, this can nullify the effect that the sound has on you for sleeping. Therefore, put the sounds on an hour, or so before you go to bed, and turn them off when you wake up!
Tip 3 - Write Your Own Sleep Trigger
If you don't have a specific type of noise or sound that causes you to be sleepy, you might try this—Write your own lullaby! This may seem silly, but you're already versed at writing songs for others, try writing one for yourself with the intention of putting yourself to sleep. I wrote a simple bell melody that was around 3 minutes in length. It's relaxing, slow and really puts me in the mood. Plus, because I wrote it with the intention of sleeping, I automatically associate the song with sleep. So, when I hear it, I get very relaxed.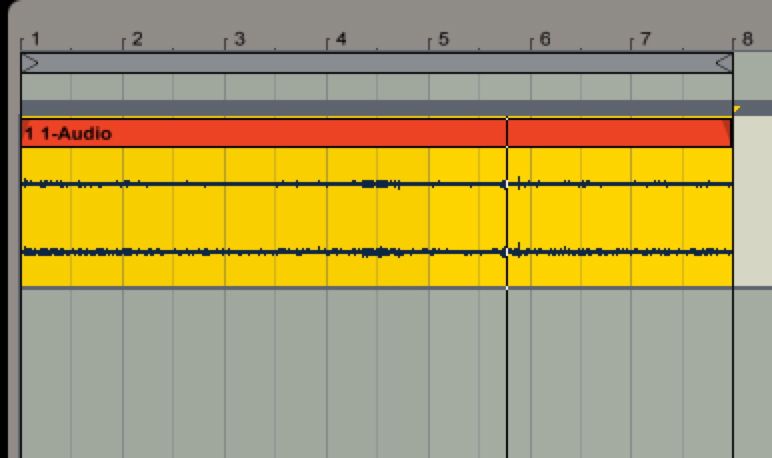 You can use any DAW like Ableton Live, Logic Pro or GarageBand to create your own sleep trigger.
Conclusion
Lack of sleep is no joke. It can lead to depression, weight gain, and other mental disorders. These tricks worked great for me, and have led to a more relaxing sleep than I was previously accustomed to. Try them out, and see if these can assist you in summoning the sandman back to your house.