The Worldwide Developers Conference (WWDC) 2019 saw Apple provide some big news for creatives and music makers. While the biggest new feature for macOS 10.15 Catalina is iPad app support, there's a couple of potentially more exciting features coming to iOS and better yet the new, dedicated iPadOS.
1. USB Native Support
On the surface (no pun intended) Android and Microsoft Surface tablets have offered native support for USB sticks since this type of computing tablet was in its infancy. Apple's iPad seemingly lagged behind on this score, partly due to more limited user access to the file system in an effort to make the iPad easier and less complex than a Windows or MacOS computer.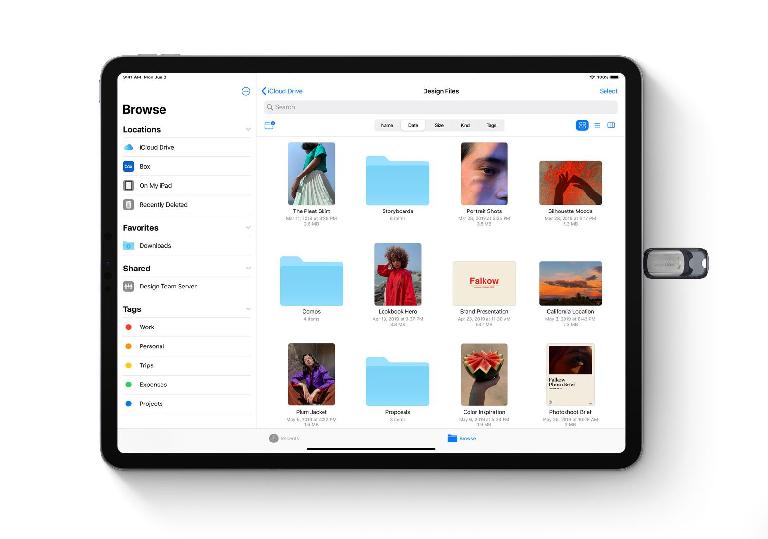 However, touch computer platforms have matured as their users' expectations have increased. No longer are we content with merely playing Angry Birds or watching Netflix on our increasingly powerful, capable and pricey tablets. The table(t) is turning and content creators don't want to slide their tablets out of the way in favor of the laptop - they want to be able to plug in a USB stick, load samples or audio files.
With the new iPadOS Apple have transformed a really useful machine into the potential beating heart of a music studio. Yes, thatmeans running the DAW, processing effects etc. It was bound to happen, but Apple took their time to wait until they felt the pro user was ready to embrace iPad and iPad Pro fully. iPadOS improves access to and management of the file system, and suddenly musicians and other creatives can look into whether iPad can replace the heavier and bulkier laptop.
2. Mouse Support
iOS 13 introduces mouse support for the first time ever. Although currently part of assistive touch controls this could allow USB and Bluetooth mouse support for any app on an iOS 13-running device. We'll see if this will be extended in other ways.
3. Better Multitasking Workflows
In order to become as useful and productive as a laptop Apple needed to introduce better workflows to iPad enable us to work more easily with (and between) multiple apps. It looks like iPadOS goes a long way to solving this. New multitasking workflows including split screen ability (now for multiple documents from the same app) and enhanced ways to use slide over where multiple apps can be open together for multitasking benefits. Imagine being able to edit audio files or process them in one app and then drag them over directly via slide over into GarageBand, as an example. It's these kind of workflows that appeal to producers and that iPad needed to make more seamless. And it looks like iPadOS goes some way to making that happen.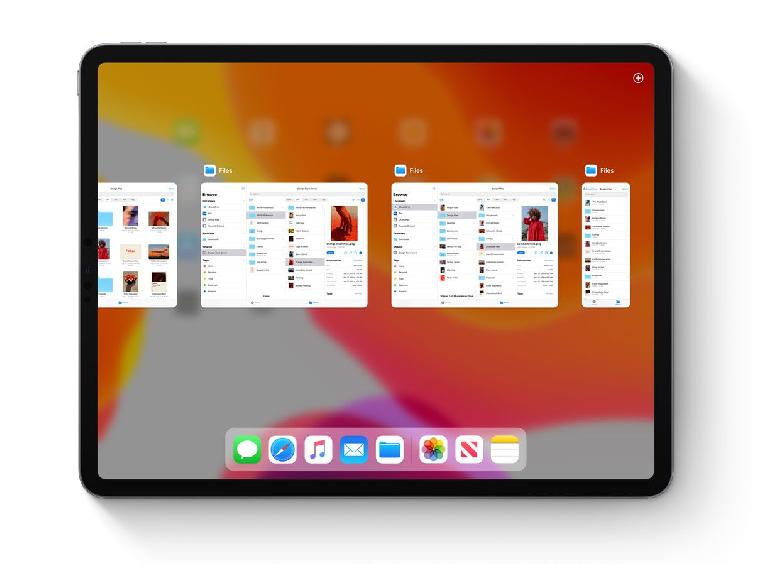 These are exciting times for iPad-owning content creators. With iOS 13 and now iPadOS we could be witnessing a turning point in how iPad can become a credible laptop replacement computer.