There's a common perception that making music is an expensive pastime or career choice. While this can be the case, music hardware and software doesn't have to cost you an arm and a leg. In fact, there's so many Here's a list of 27 music gear staples, under $100, split into 6 categories:
Audio & MIDI Interfaces
DAWs
MIDI Controllers
Hardware Synths & Sequencers
Microphones, Monitors & Headphones
Recorders, Mixers & Online Training
This list isn't arranged in order of preference. Also, while some of this gear we recommend and can point you to our reviews, other pieces of gear have not been reviewed directly by Ask.Audio, but have come to our attention—often due to their sub $100 price tags!
And, remember, a one-year pass to the Ask.Audio Academy is available until end of November for just $99! Find out more here.
Audio & MIDI Interfaces
1. Focusrite Scarlett Solo - $99.99
A very capable single input and two-output audio interface with a Focusrite preamp for under $100? It's very portable and well built, features Direct monitoring, the Halo light system, phantom power, and comes with good bundled software, including the new Softube Time & Tone plugins.
2. M-Audio M-Track II - $99.99
This two-channel USB audio interface comes with two XLR 1/4" inputs and 2 balanced outputs and features zero-latency monitoring and a headphone out with independent level control, 24-bit/48kHz resolution. You also get Ableton Live Lite and a Waves plugin bundle.
We haven't reviewed this interface.
3. Steinberg UR12 Portable USB Interface - $99.99
Earlier this year Matthew Loel T Hepworth took the UR12 for a proper spin and liked much of what he discovered. He found it to be a tough, affordable interface with a great mic preamp, class-compliant for iPad, and Loopback for Internet streaming. It comes bundled with Cubase AI 7.
4. iConnectivity iConnectMIDI2+ - Lightning Edition - $89.99
Although we haven't directly reviewed the iConnectMIDI2+, we did review the more expensive iConnectAUDIO4+ here. The iConnectMIDI2+ is designed for you to use your iOS device with your Mac/PC like a plugin, controller, or MIDI devices with either computer or iOS device and much more!
One if the stand-out features of this 2x2 MIDI interface is Audio passThru technology which routes audio between two devices.
DAWs
5. Ableton Live Intro - $99
Ableton Live barely needs an introduction, it's become so ubiquitous with electronic music production, DJing and live performance. This smaller sibling of Live 9 does everything its bigger brother does but with some limitations. For example, you can have a maximum of 16 audio and MIDI tracks, only 8 scenes, 2 send and returns tracks instead of 12, 4 audio inputs and 4 audio outputs. Plus, there's no Max for Live, complex warp modes, audio slicing, Audio to MIDI, REX file support, video import/export, Serato Scratch Live integration or Groove Pool. You also only get a basic selection of audio effects, instruments and Live Packs.
It's still a fantastic deal though!
6. PreSonus Studio One 3 Artist (download) - $74.95
Studio One Prime has recently been released and it's a free version of Studio One! If, however, you want to spend $75 on a more feature-filled version, then Studio One Artist is not too far off the Professional version at all. Including 30 audio effects, 5 instruments, but lacking the Arranger Track with Scratch Pads, some loop libraries, mastering for CD abilities and just a trial of Melodyne pitch correction integration, Studio One Artist is a surprisingly complete package in itself.
7. Propellerhead Reason 8 Essentials (download) - $49.00
Reason Essentials 8 is the ideal (and cheap) way to get onboard the Reason-train. For less than $50 you get all the basic instruments, effect racks, recording, editing, mixing and mastering tools from Reason, including guitar and bass amp devices, drum machines, loopers, samplers, synths, reverb and delay and distortion! Plus you can add any Rack Extensions from the store. Neat.
8. Steinberg Cubase Elements 8 - $99
Cubase is one of the most mature and trusted DAWs available, and with good reason! The Elements edition features a maximum of 48 audio and 64 MIDI tracks, 24 inputs and outputs, but misses out on sidechain inputs, EBU metering, wave meters, 5.1 surround sound support, TrackVersions, and includes 44 audio effect plug-ins and 3 virtual instruments and no MIDI plug-ins. There's also no VariAudio 2 (MIDI-style editing of audio tracks). But for the price, this is still a no-brainer!
9. Reaper - $60 (non-commercial license)
You don't have to compromise on features when paying less than $100 for a DAW. Reaper is well known now for providing the control and features you'll find in most of the traditionally popular DAWs for a fraction of the price. Even better, you can try Reaper out for 60 days to make sure it's the right platform for you.
Reaper features 64-bit internal processing, full audio and MIDI routing with multichannel support, hundreds of effects included, support for VST, AU, VST3, etc., and really all the features you'd expect from a modern DAW. It looks lovely too and has a local and active user base.
MIDI Controllers
10. Behringer X-Touch Mini - $59.99
This ultra-compact MIDI USB controller has eight rotary control with neat LED lights, 16 mappable buttons, and one 60-mm master fader. It was switch into Mackie Control emulation mode too.
11. Korg nanoKONTROL2 - Black - $59.99
One of the original compact MIDI controllers, the Korg nanoKONTROL 2 boasts 8 faders, each with pan knobs, solo, mute and record ready buttons, a dedicated transport section and it's small enough to fit in virtually any bag. Oh, it's also compatible with Apple iPad and can be used with apps like the Korg iMS-20. A control surface this small and this cheap is almost too good to be true.
12. Akai Professional LPD8 - $69.00
The LPD8 from Akai Professional is aimed at the budget/traveling producer who wants a bit more from the rhythmic performance side of life. The 8 backlit velocity-sensitive drum pads can send note or program change data, and the 8 rotary knobs can be mapped to your favourite software controls too. There are four programmable memory banks, all in this 13-inch USB MIDI controller.
13. Novation Launchkey Mini - $79.99
Designed for Ableton Live 9, but happy to play a role as a standard MIDI controller with most DAWs, Novation's Launchkey Mini is packed full of controls. Aside from the 25-note velocity sensitive mini keys, there's 16 multi-color backlit velocity sensitive pads, 8 knobs, octave up/down, track buttons, 2 navigation buttons, 2 multi-color backlit round buttons and it even comes with Ableton Live Lite, Novation Bass Station and V Station instruments and 1 GB of samples courtesy of Loopmasters.
14. Livid Instruments Button Box - $99.00
Fancy your own maker skills? Button Box from Livid Instruments includes everything you need to make your own MIDI controller, with 16 button pads. These have blue LED backlights, it's USB powered, plug&play, sends and receives MIDI and will, of course, work with any MIDI compliant software. The Button Box is powered by the Livid Brain Jr. processor and you'll just feel awesome having made it yourself!
Buttons/pads, not your thing? There's the Fader Box with 8 faders for the same price too.
Hardware Synths & Sequencers
15. Teenage Engineering Pocket Operator PO-14 Sub / PO-16 Factory / PO-12 Rhythm - $59.00 each
Who'd have thought you'd be able to get hold of 3 very, very capable and fun to use synths that could fit in your hand for just $59 each? Well, you can!
Here are some quotes from our review: "Insanely fun to use. Actually sound massive. Excellent onboard effects. Sync together or to your DAW. Very affordable. Parameter locking is great. Really cool to play. Powers off two batteries. Ridiculously portable."
16. Korg SQ-1 Step Sequencer - $99.99
If you have a synth but want to sequence its sounds, the Korg SQ-1 could be on your shopping list. You can connect an MS-20, volcas, littlebits and a host of other hardware thanks to its CV/GATE Out, MIDI Out, MIDI USB, plus SYNC IN/OUT. It features two channels of 8-step sequencers which can run consecutively or in a variety of other modes making this a very versatile and creative sequencer for under $100!
17. Korg monotron DELAY Analog Ribbon Synthesizer - $49.99
The Korg monitors DELAY is, as its name suggests, an Analog Ribbon Synthesizer. The price suggests it'll fit in the palm of your hand and it does! But that's not to take away from its fun, space delay which offers analog-style echo effects. It's battery powered as you'd expect and for less than $50 it's a bargain!
18. Arturia BeatStep - $99.00
Imagine a $99 MIDI controller/step sequencer with CV and MIDI connectivity with a bonafide Arturia personality and you've got this one sussed. While the Beatstep Pro adds a whole lot more, it's also more expensive. The BeatStep is, as our reviewer mentioned back in 2014: "If you are in the market for a compact MIDI controller, you could do much worse than the BeatStep. This thing is well built, well designed, compact and just plain enjoyable to use. Add to this the step sequencer and the fact it retails for under $100 and it seems we have ourselves a bit of a winner."
Microphones, Monitors & Headphones
19. Audio-Technica Pro 24 - $89.00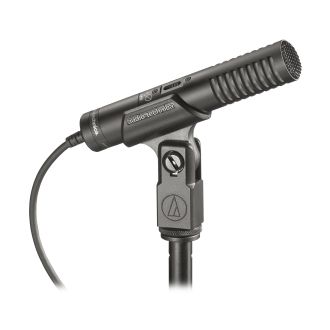 This stereo condenser microphone impressively comes in at $89. Aimed at live recording and field recording uses, the Audio-Technica Pro 24 can be camera-mounted and has a pair of cardioid elements in X-Y configuration designed for capturing the full stereo spectrum.
20. Shure PGA181 - $94.00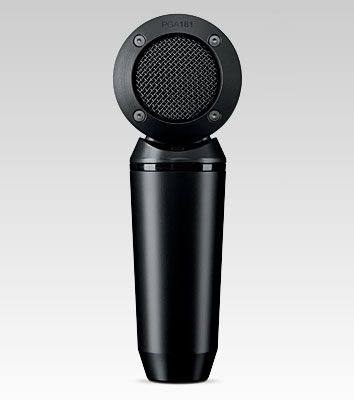 It not only looks cool, the PGA181 condenser microphone from Shure is a multi-usage microphone particularly aimed at vocals and acoustic instrument recording. Bear in mind you'll need to supply phantom power which most audio interfaces can do these days. For your money you get the mic, a mic clip, zipper punch and user guide. It's available with and without a cable.
21. Blue Microphones Snowball - $69.99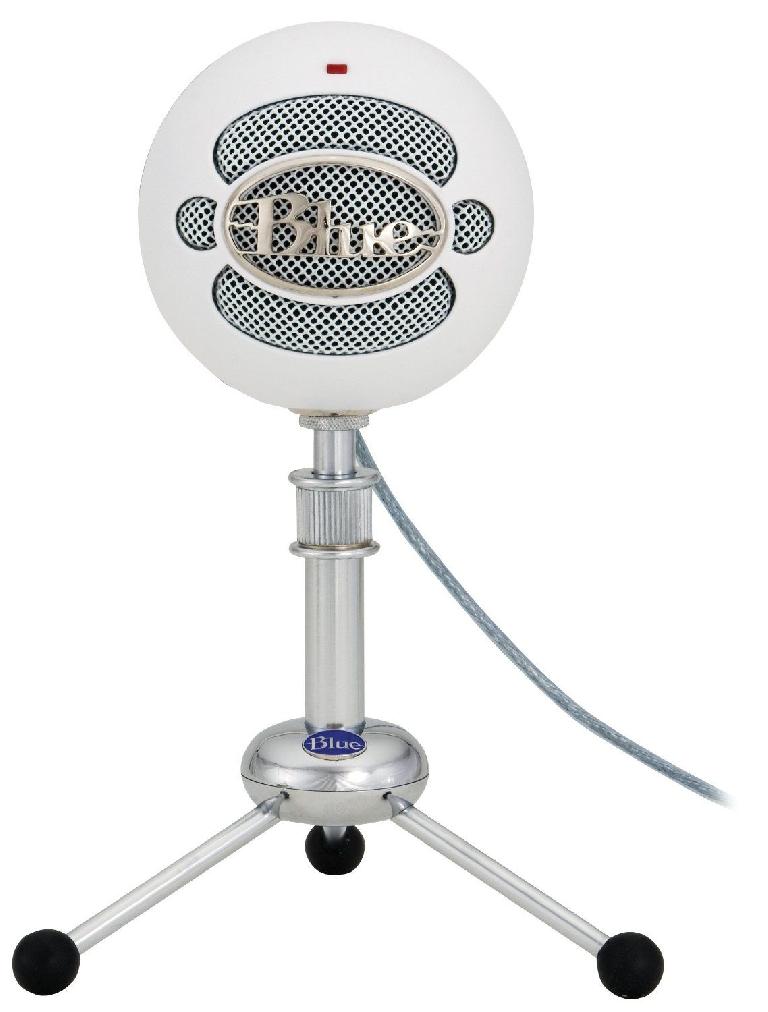 Fancy a microphone you can plug into your USB port and use to record onto your iPad? Blue's super affordable condenser microphone can do just that. It can be set as omnidirectional or cardioid and features a sample rate of 44.1 at 16-bit—perfect for podcasting and bedroom production.
22. Sennheiser HD 280 Pro Studio Headphones - Closed $99.95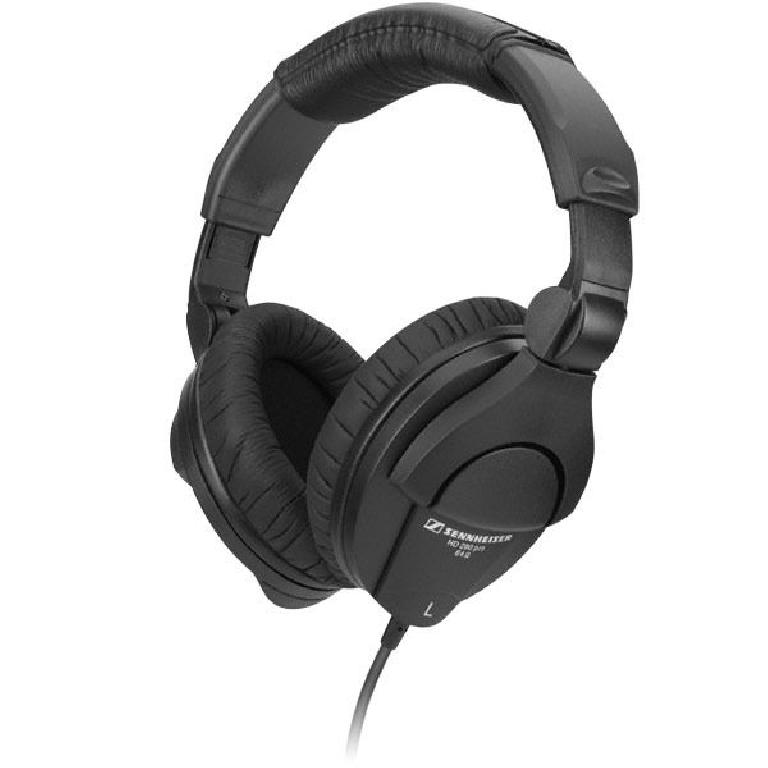 These rugged, comfortable, extremely popular closed pro headphones from Sennheiser are also collapsable which is great when you want to store or travel with them. Did we mention comfort? They are designed to be worn for long periods of time, ideal when mixing or tracking and come with a two-year warranty.
23. M-Audio AV32 Monitors - $99.99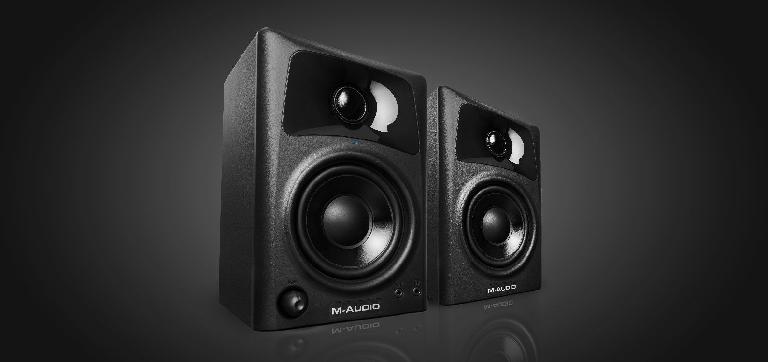 A pair of compact desktop monitors for under $100? These sleek looking black vinyl AV32s from M-Audio not only feature a 10-watt per channel amp, but also a headphone out and 1/8 inch stereo aux input for connecting MP3 players or other audio devices and instruments direct.
We would usually recommend listening to monitors before you buy them, and these are no exception. But for this price, they might be worth taking a risk on.
Recorder, Mixers, Online Training
24. Tascam DR-05 Portable Recorder - $99.99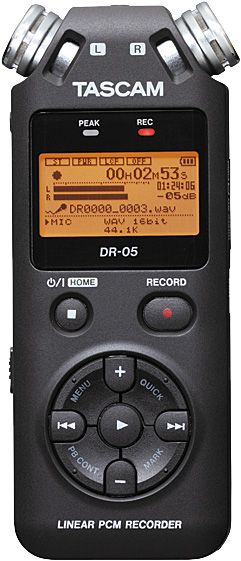 We've spotted this cute recorder at a number of trade shows and had demos given to us. It still surprises me to think it's under $100. We're talking 96 kHz/24-bit high-resolution audio which records to microSD or microSDHC. It's kitted out with a pair of microphones that can handle up to 125dB SPL, and have a nifty feature called Peak Reduction, which automatically sets your recording level and adjusting the gain depending on the input level.
25. Zoom H1 Handy Recorder - $99.99

Like the Tascam DR-05, the Zoom H1 features dual microphones for X/Y recording, and you can also connect a pair of external microphones via the line input. It also features an "auto gain" function though this apparently works differently from the Tascam model and also records in WAV or MP3. Additionally there's a low cut filter to get rid of annoying rumbles and wind noise.
26. Yamaha MG06 Analog Mixer - $99.99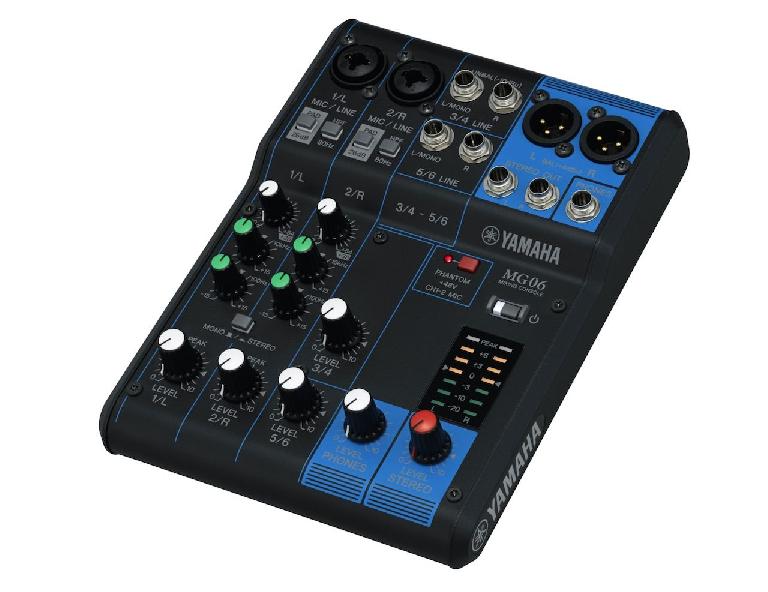 The MG06 caused a bit of a stir at NAMM 2015. This 6-channel mixing console includes 2 mic / 6 line inputs, one stereo bus, D-PRE mic preamps, XLR outputs, +48V phantom power and although its MSRP is $129 you can find it online for $99. A really neat, useful mini mixing console
27. Ask.Audio One-Year Academy Pass - $99.00 (normally $120)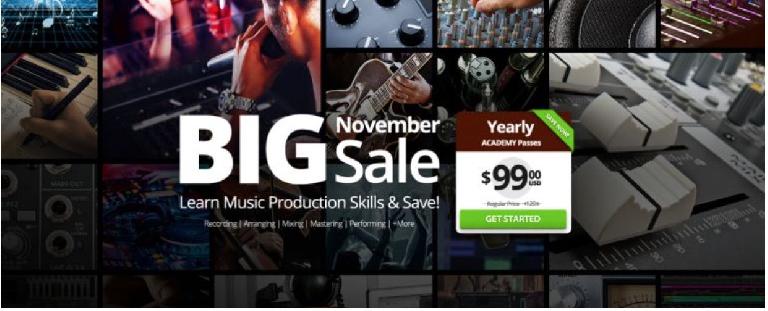 What's the good of all this great gear if you don't know how to use it, or don't fully understand the techniques involved in good recording, composing, songwriting, arrangement, mixing, mastering… basically music and audio production.
With that in mind, whether you want to learn Ableton, Cubase, Logic, Pro Tools, mixing techniques, NI Maschine, Komplete, audio concepts, synthesis, recording, or anything in-between, then this is probably the best $99 you could spend.…
There's 2–3 new video courses released weekly in The Academy, all created by industry professionals and watched by colleges, professional composers, synthesists, sound designers, producers, and those wishing aspiring to greater things.
A one-year pass to The Ask.Audio Academy's online audio training might be the best gift you can give yourself.